Market Research in Guadeloupe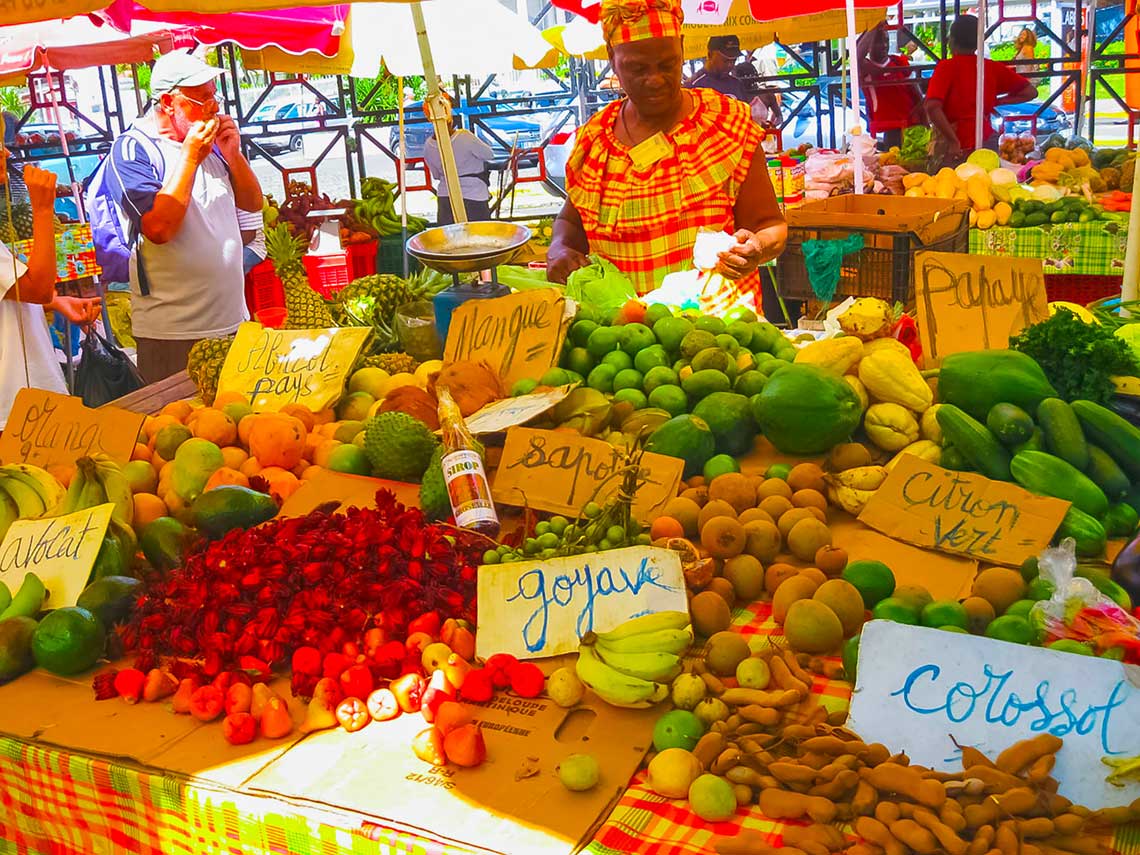 Guadeloupe is a cluster of islands in the French West Indies. It is an overseas department of France. Another key point is that the main region of Guadeloupe consists of two islands. Grand-Terre is to the east, and Basse-Terre is further to the west. A narrow sea channel, the Riviere Salee, flows between the two. La Desirade, another island in the cluster, lies to the east, Marie Galante to the southeast, and the Saintes to the south.
Key Industries
Tourism, agriculture, light industry, and services are the main sources of the islands' wealth. The islands also depend on France for imports and large grants. They import fuel and most mass produced goods.
Tourism
Many cruise ships visit each year, and tourism has become the main industry.
Agriculture
Other crops, such as eggplant, bananas, and flowers, are replacing the standard sugarcane. The people also cultivate root crops and other vegetables.
Light Industry
Sugar and rum production comprise the bulk of the islands' light industry.
Neighborhoods
The best towns in these islands are Baie-Mahault, Les Abymes, and Petit-Bourg. Le Gosier is the perfect upbeat town for a stay in Grande-Terre. Its central location is its main advantage. Le Gosier also has beaches, shops, and nightlife.
Bouillante is one of the best places to stay in Basseterre. It's perfect if you like scuba diving, snorkeling, or lounging in the hot springs. Saint Francois on the island of Grande-Terre is a popular choice with families. It has several historic sites and one of the best beaches in Guadeloupe: Raisins Clairs Beach.
Trends
The islands are modern and have seen constant growth since the 1990s. A private and mainly tertiary sector has replaced some of the standard ones. This new sector accounts for at least five-sixths of the islands' wealth. You'll also find many micro firms, which account for one-third of the jobs in the islands. As a matter of fact, reports show that Guadeloupe is the top French department for business creation. It averages 5000 new companies per year.
Benefits and Strengths in the Market
The islands' key strength lies in the emerging sectors. These sectors include the silver economy, personal services, as well as creative and cultural industries. Water, sanitation, and waste treatment also fall under emerging sectors.
The Jarry area is now a "Territoire d'industrie." This move will strengthen the islands' appeal to investors. Other ambitious projects are underway, such as setting up a technopole. This technopole will bring together state-of-the-art industries and services. It will also improve research capacity and make state-of-the-art training possible.
Consumer Base
The islands are home to about 400,000 people, with slightly more females. Only about 1.5 percent of the people live in rural areas; the rest inhabit urban centers.
Recent data show that around two-thirds of people are Internet users, most of whom are on social media. Facebook ads reach close to half the people. Instagram's ad reach is almost equal to that of Facebook. LinkedIn has about one-third of the people and Twitter one-sixth.
Reasons to Grow Your Business in this Market
France's investment climate (and, by extension, Guadeloupe's) is favorable. It has a solid anti-corruption legal framework. By the same token, setting up shop is easy and affordable. The French government offers a range of incentives to entice foreign businesses. If you register a company in Guadeloupe, you can secure loans at favorable interest rates. These rates average only 2.2 percent per annum.
About Market Research in Guadeloupe
Market research is easy with SIS. Our high-quality research and data testing provide insights into how you can make these islands work for you. We are here to help you make crucial decisions. SIS provides Quantitative coupled with Qualitative Research on these islands and beyond. We also offer UX, Market Entry, and Strategy Market Research.
We do Competitive Analysis, Market Opportunity Research, and Market Sizing Research. You can also count on us for data to inform your Go-to-Market Strategy. We use Focus Groups, Surveys, and Interviews to gather data to help you decide to invest.