Air Travel Market Research: Rethinking the Airplane Cabin

Airlines are increasingly interested in enhancing the in-cabin experience.  Increasing loyalty and consumption on aircraft can be profitable.  Designing cabins and services can meaningfully build strong customer relationships.
SIS has conducted extensive research with travelers over the past 35 years.  This article discusses general opinions and attitudes, as well as some consumer thoughts on improvements.  Having conducted an extensive number of Focus Groups worldwide, we wanted to provide an inquisitive look at how people view the airplane cabin and identify some ways to improve it.
In-Cabin Experience:  American Perspectives
The United States has long had a fascination with flight.  Air travel fits well in the American cultural experience and history.  Consider the following:
Immigrants have been traveling by land, sea and air to reach the United States.
Americans are many times more likely to move and relocate their homes than people in other parts of the world.
Air travel has long been associated with freedom, free movement and independence.
Americans see the invention of flight by the Wright Brothers as a source of pride.
National history has often been made with US Presidents standing in front of Air Force One.
Pivotal turning points in history have involved aviation: Pearl Harbor bombing, 9/11 and the Hindenburg crash.
Popular movies and TV shows such as Wings, 24, Flight Plan, Lost, "Up in the Air," Sex and the City, and other reality shows often involve air travel.
American culture emphasizes freedom, individualism and independence.
Relative to other cultures, American society tends to be more open to new products, and dismissive of authority in controlled environments such as airplanes.
Changes in the United States impacting Air Travel
The United States is also undergoing demographic and technological change.  An ageing American population faces different vision, mobility, hearing, limb extremity, and back-pain challenges on aircraft.  New security procedures have been added amid recent terror fears.  Delays and storms continue to disrupt travel plans.  Rising fuel costs strain airline profitability, encouraging cuts in service and additional charges.  Charges for checking bags have tended to cause passengers to stow more heavy luggage in overhead bins.  New charges exist for previously-complimentary services (e.g. headsets, meals, etc), which impact the customer experience inside Air Cabins.
Airlines are integrating technology such as social media, mobile ticketing and Wi-Fi into their business models and cabins.  The widespread adoption of smart phone and mobile devices are impacting how people fly and behave on aircraft.
What Americans Say about Airplane Cabins
When asked about in-cabin experience, people largely have negative perceptions of the flight experience.  Stories can range from the humorous stories to horror stories.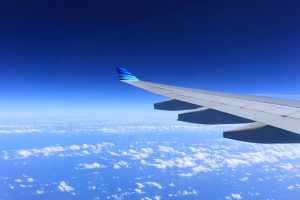 Key customer experience pain points:
Discomfort in cabin
Charges for baggage and petty items such as headphones
In-flight service
Fellow passengers
We probe deeper, and discover that people have strong emotional reactions to Air travel.  They often remark that they believe the current state of airline travel is personally insulting and invasive.  Some of the people we spoke with traveled internationally and believed air travel in the USA was significantly worse.
People said that given what they paid for air travel, they felt they deserved more.  In some cases, people felt the decline in the positive experience in air travel signified a decline in something more profound such as the state of the nation, economic competitiveness, etc.
In one study, respondents contrasted today's in-cabin experience with nostalgic recollections to the perceived grandeur of 1960s air travel.   They were nostalgic for these qualities of air travel circa 1960:
Personalized care
Perceived luxury
In-flight elegance
Perceived cleanliness
Attention to detail
People desired to enjoy flight again (as in past decades).  They mentioned positive experiences meaningful to them. Some factors that made those experiences successful:
Had identifiable "experience" (e.g. fun, amusement, Asian airline hospitality, all business-class experience)
Quality materials
Customizable experiences (e.g. TV sets, Wi-Fi)
More space and amenities
Engaging lighting
People become passionate when asked about the in-cabin experience. They recall vivid experiences and have strong recommendations for improvements.  This means there is an opportunity to build an

emotional connection

 with the travel brand through positive experiences, cabin layout, features and design of materials.
Opportunities for improvement
Numerous opportunities exist for improvements in the Air Cabin design, layout and experience.  The potential for emotional connection through an experience and custom cabin design may provide an competitive advantage for airlines and air cabin manufacturers.
Building Emotional Connection
People seek experiences and positive emotional connections when they travel.  They believe these can help build those connections:
Outstanding service delivery (e.g. timeliness, authenticity, empathy, etc.)
Useful features and technologies (e.g. plugs for mobile devices, wifi, etc.)
Experiences
People enjoy unique travel experiences such as flying on experience-oriented Asian airlines
People tend to be fond of hip airlines such as Virgin
People prefer customization of experience (e.g. movies, food menus, seating choices)
Delivery of Consistent Benefits
Respondents desire reliable service delivery according to their expectations.
More amenities were desired at the same cost
They felt they got surplus quality on airlines such as Jet Blue and Virgin America for the same or lower price.
One way to do this was by creating an experience and building cabins that prioritized them
Ways Forward for Airlines
Design Thinking
Product and Service Co-Creation
Online Communities and Online Customer Engagement
Best Practices Research and Training