Agile Market Research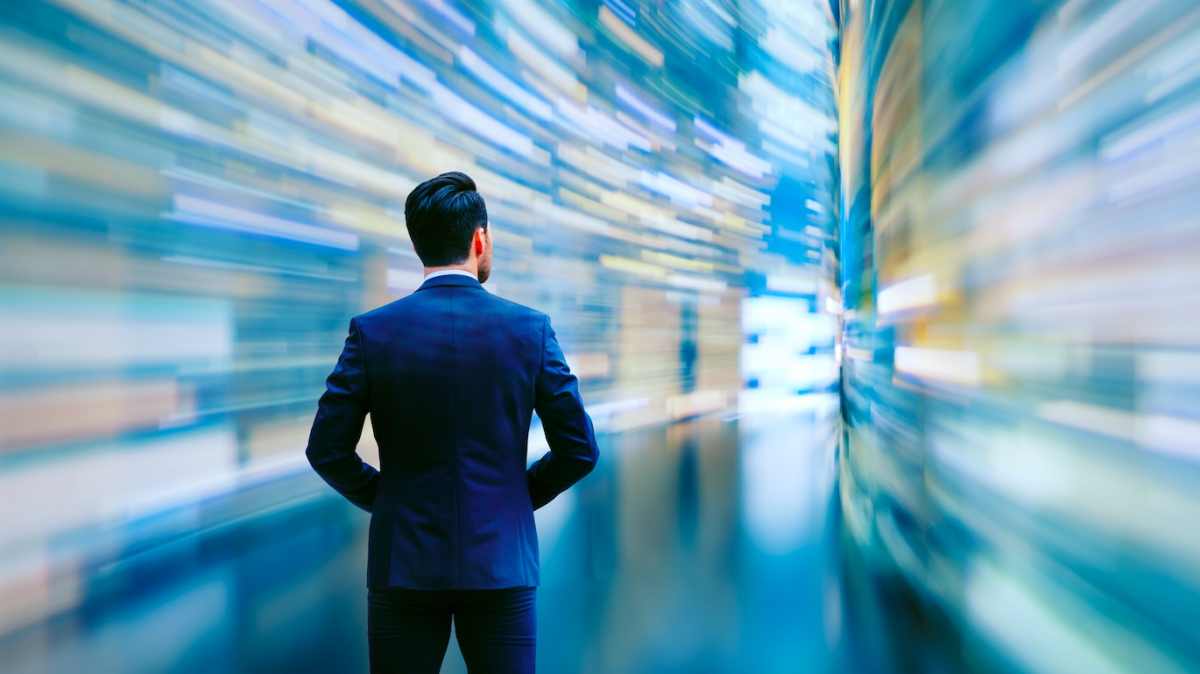 Agile is an approach to carry out projects with speed and flexibility.
It adapts to changes in market and sector conditions. It turns these changes into a competitive advantage. How can it do that? By chopping the project into small parts to deliver them little by little in a defined time. All companies increasingly need to be flexible since they are in a constant state of uncertainty. A global economy, digital disruption and new technologies are constantly changing the business landscape.  Companies must be able to react and adapt to an unexpected change in quickly and efficiently.  
Making Your Business Agile
Companies are now taking a comprehensive Agile approach. They are implementing its principles and techniques throughout their organizations. They are also employing business agility in groups outside of information technology (IT). Many companies are currently expanding Agile into three main areas. These areas are product development, human resources, and portfolio management.
Any company will do well to transform into the Agile approach and practices. For Human Resources, it will have a positive impact on hiring practices, career paths, and roles. It also improves culture performance management and training. All areas may need an update to align with the principles and values of Agile.
With Lean portfolio management, some of the practices may be new for the company. These practices include planning, transparency, and alignment. They also include collaboration and the measurement of results aligned with the approach. The company should empower the staff to make decisions about how to put these practices in place. Thus, the company should become leaner in its processes. It should get rid of things like long approval chains and other bottlenecks.
Agile shows companies how the delivery of the highest value will result in the greatest satisfaction. It will likewise allow for a tighter feedback loop. Techniques such as "Google Design Sprint" are allowing product management to prototype. It also allows them to vet different ideas earlier with clients.
How To Be More Agile
The Agile approach is flexible and easier to learn. A unique feature is that it uses multidisciplinary teams. It brings together marketing people and designers. It also includes those involved in the development and the business side of the company. Together they provide the most realistic vision possible for the end user.
The Agile marketing concept is innovative. It is of special interest to those who work with online applications, because companies need to respond faster to consumer interactions in the digital environment.
Agile marketers or researchers have a significant amount of data at their fingertips. For example, social media analytics provide insight into clients who use these platforms. Agile market researchers can interact with customers using social content. Companies can use this valuable information for the optimization of their marketing campaigns. They can also use it to engage with existing clients and reduce churn rates.
About Agile Market Research
The role of market research is to generate information in time to create or align brand strategies. These strategies must be consumer-focused. Agility in this process, often seen as a differential, begins to be a need. Some research models must have a time for data collection and analysis. This set time must be greater than what the market needs. Thus, incorporating new business models for the segment becomes essential.
Agile Sprint Market Research
Scrum is a specific Agile method and an incremental development process. A Sprint is a set time during which developers must complete work and present it for review. Sprint planning refers to a collaborative process involving the Scrum Master facilitating the meeting. It also includes the product owner. Managers can clarify the details of the backlog items of the product and their acceptance criteria. It likewise involves an Agile team. The team has to define the work and efforts essential to meet their Sprint commitment.
Agile Sprints are helpful in IT product and advertising testing.  Companies can test a Minimum Viable Product or prototype with a small number of interviews, make changes, and then test again in several phases.  This allows a better, cheaper and faster product development process.
Benefits of Agile Market Research
Agile market research is necessary because it enables companies to:
Plan their marketing efforts.

Give priority to the essential things, thus, to be more productive.

Have a better response to the opportunities that arise.

Improve the satisfaction of employees at work.

Drive and invent new ideas.

Have faster product development cycles.

Improve communication and increase the flow of ideas and information.

Integrate the team with the sales process.
Agile approaches allow businesses to understand the consumer faster. Companies can map their demands through data extraction solutions in less time. Second, brands can communicate with consumers, also in a much shorter time. For this to happen, companies need to reconfigure their market research efforts. An excellent example to follow comes from startups: agility, low cost, innovation, and quality.