Beauty Innovation Consulting
SIS launched its Beauty Innovation Consulting Division for the Beauty, Skincare and Haircare Industries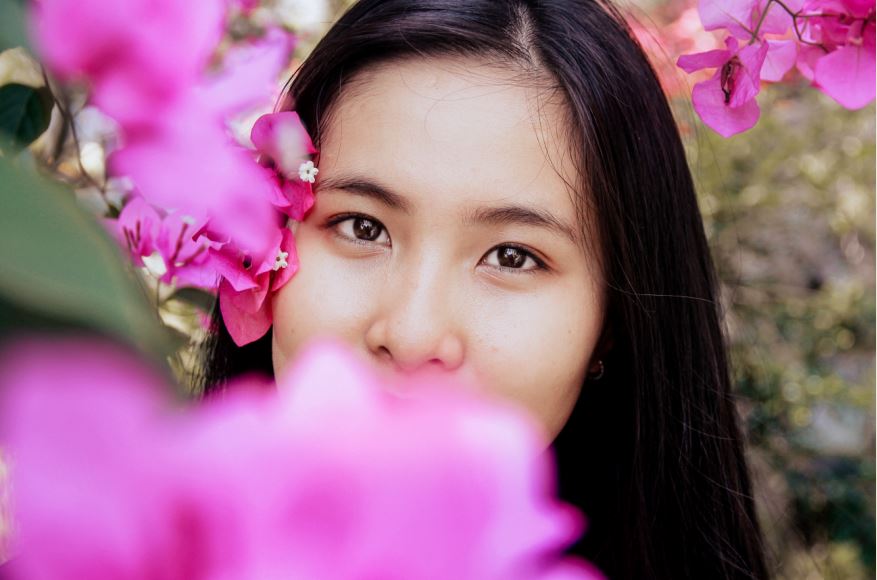 SIS has an existing client base of global beauty companies from its established Market Research division, and announced the expansion of its suite of services to include Innovation, Product Testing and Trend Consulting solutions.  These new services emerged with the growing need for Beauty, Health and Wellness clients to rapidly innovate products amidst a changing Customer Journey and evolving digital landscape.
Ruth Stanat, CEO and Founder of SIS Beauty Innovation, explained that today's digital world has led to an explosion of new products, technologies and new competitors.  As a result, SIS Beauty Innovation provides Innovation Consulting, Data, Reports, Insights, Trend Tracking, Influencer Marketing and Strategic Analysis.
The full suite of SIS Beauty Innovation solutions include:
Idea Generation
Beauty Innovation consulting

Trend Spotting
Product Testing & Validation
Beauty Influencer Insight Online Communities

Focus Groups

In-Home Product Testing
Go to Market Strategy
Market Sizing and Forecasting

Competitive Intelligence

Advisory, Strategy and Consulting
Consulting
Event Consulting

Influencer Marketing

Public Speaking
The service offering consists of four key solutions: Idea Generation, Product Testing, Go To Market Strategy and Consulting.
1: Idea Generation & Market Foresight
The solutions include identifying consumer trends, patterns, themes about trending products and behavior.  SIS helps companies recommend lists of potential innovation projects. SIS's team leads agile product development processes to rapidly help clients innovate.
2: Product Testing & Validation
SIS tests products and helps companies validate their new product ideas.  This is accomplished by building Online Insight Communities, Focus Groups, Consumer Interviews and In-Home Product Tests.
Influencer Insight Communities
SIS builds online communities of trend spotters and beauty influencers including Beauty Conscious Consumers, Cosmetics Artists, Media contacts, Salon owners, Vloggers, Social Media Gurus, and Beauty Bloggers.  These influencers provide nuance, candor and feedback on new product concepts, helping Beauty companies to prioritize trends and strategies.
Trend Spotting
SIS announced it has networks of trend spotters in key global cities: New York, Los Angeles, Miami, London, Milan and Shanghai. These trend spotters head to centers of culture to capture and analyze new trends.  SIS conducts Online Ethnography research and Social Listening on a variety of social media networks.
Focus Groups & Customer Interviews
SIS conduct Beauty product testing at its own Product Testing and Focus Group Facility in Manhattan, New York City.  The company has some of the largest databases of beauty consumers and influencers in New York and across the United States.
In-Home Usage Tests
SIS conducts In-Home Product Tests with consumers to allow consumers to test products in the comfort of their homes.
3: Go To Market Strategy
SIS provides Strategic Analysis, Omnichannel Market Research, Beauty Industry Tracking subscriptions, Monthly competitive products alerts, Quarterly trend analysis and custom reports.
4: Consulting
With in-depth access to influencers and beauty conscious consumers, SIS conducts Event Consulting, Public Speaking and Influencer Marketing.
SIS identified key points of differentiation with its Beauty research and consulting offering.  
Access to hard-to-reach audiences including Affluent High Net Worth Individuals (HNWIs), Beauty Influencers, Cosmetic Artists and Beauty Salon Owners.  

Wholly-Owned Product Testing Facility in the heart of Manhattan

SIS has leading Market Research and Strategy Research divisions with over 35 years' experience.

Global coverage, relationships and networks in the industry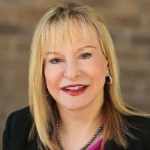 Ruth Stanat, CEO of SIS International, mentioned, "I am very pleased to launch our Beauty Innovation Consulting services.  Beauty products have always been a lifelong passion of mine. The time has come to expand our very successful market research division to include consulting solutions.  Given how significant digital has become in the Beauty industry, we are excited to evolve our offering to encompass exciting new technologies and applications."
About SIS Beauty Business Research and Consulting
The beauty and cosmetics industry is no doubt one of the largest on a global basis. It is usually broken down into a few primary segments:
Make-up for eyes and face, lipsticks and glosses, and nail polishes

Skin care and lotions, with products for the face, hands and other parts of the body

   

One of the fastest growing sub-segments of the premium beauty market is sun care/protection. 

Hair products such as Shampoos and conditioners, gels, sprays, and depilatories

Fragrances and perfumes.

If one considers beauty within as well as without, then there are mouth and breath fresheners, toothpastes and whiteners, teeth aligners and braces, douches, and a host of ingestible products such as vitamins, minerals and supplements.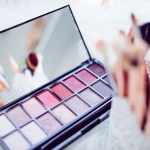 Recently, consumers have begun to purchase their products online instead of in store.  By strictly selling online, many new companies are able to reach a wider range of consumers without the need and expense of creating physical store locations.
Beauty Business Opportunities
If your company has products or provides services in the beauty market, you know that there are several ways to increase your market share and profits.
New product development and line extensions

Finding and using new distribution channels (online, YouTube, direct to consumer, dedicated retail specialty stores, in home sales) vs drug stores and department stores

Going global — emerging markets (especially in Asia Pacific region) are more aware of and purchasing a myriad of beauty products.
Beauty Business Challenges
There are many issues that need to be addressed in terms of what consumers seek from a beauty or cosmetic product. Some areas concern the following features:
prestige

value

hygiene —

 

e.g. bar soap vs. shower gel; roll on vs spray deodorant

smell – e.g. subtle or strong, herbal or floral

ingredients — e.g. non allergenic, safe, environmentally correct

innovative – e.g. new colors or shades, multi-purpose, longer lasting

in some cases, rigorous testing to gain FDA or other approval.
How Beauty Market Research Helps
Market research can play a role in helping you to better understand your current market as well as provide guidance about the future.  Some topics and illustrative questions that commonly arise include:
your customers and prospects

What is potential size, key segments?

How do they differ by lifestyle — generation, income, gender and sexual identity?

How are beauty products perceived globally vs regionally?

What is the influence of cultural and environmental factors 

Role of trial offers or samples on future purchases/

packaging and pricing strategies

the type and size can impact acceptable price points, as well as gain attention, and in some cases, functionality of the product)

Family size vs smaller, easier to carry?

Ability for passengers to pass airport security?

Willingness to pay a premium for smaller, single use products?

Green or eco-friendly? (refillable, recyclable)

your competition

Are they developing new products, distributors or markets?

monitoring and evaluating current trends in your market

What is changing, where, and how it impacts your company

Predicting what is coming next
In addition, market research will help you to gain insight into the customer journey and what drives sales in this category.
shopping behavior

purchase influencers

brand awareness

usage

perceptions

also of interest would be studying the influence and use of the following throughout the purchase process

technology (smart phones, apps)

social media (YouTube, Instagram, Facebook, Snapchat, word of mouth)
There are a variety of services offered by the market research community. You can use a company to study your products and gain reactions to all your questions in the homes of customers, at focus group facilities, at malls and in retail stores.
Topics that do not require actual exposure to the product (e.g. concepts, pricing, usage occasions) can be investigated online, via telephone or mobile devices.
Global Trends
Around the world, the concept of beauty is constantly changing. As such, consumers are seeking new products and services offering new features and benefits.
They are learning about beauty from many new sources and opinion leaders, and buying in different ways than just a few years ago.
A savvy marketer needs to know not only what is currently in vogue, but be able to tap into global trends and insights to create the next big thing ("NBT").
About SIS International Research Inc.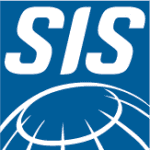 SIS International Research (www.sisinternational.com) is a leading global full-service Market Research & Strategic Market Intelligence firm providing comprehensive market research solutions in China, Asia, the Americas, Europe and worldwide. The company provides Qualitative Research, Quantitative Data Collection, Market Intelligence and Market Strategy Research.
Headquartered in New York City and founded in 1984, the company has key offices in London, Miami, Los Angeles, Paris, and Shanghai. Our coverage is Nationwide US, Europe, the Middle East, Africa, and Asia and we serve over 50 industries. SIS offers many other innovative products and services for our client's decision-making.  We have a Beauty Product Testing & Focus Group Facility in the heart of Manhattan.