Korean Beauty Market Research | K Beauty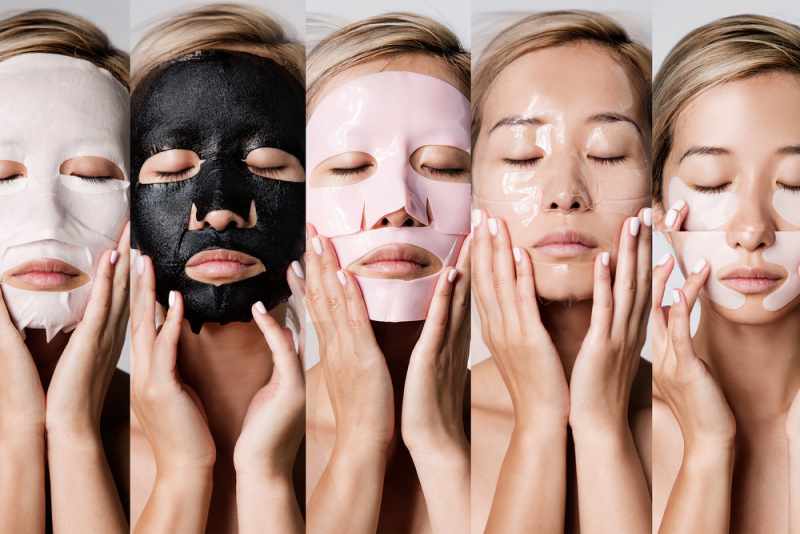 Korean skincare and beauty products have turned from a new trend to a phenomenon.
Women all over the world are trying to achieve the luminous glow associated with "K-beauty." One of the trends, which has been around since 2016, focuses on the "glass skin" look, which means a healthy glow. The idea is to have hydrated, pigment-free skin, and to not rely on makeup as much.
The "Cloudless skin" trend refers to a clear, flawless complexion. It also relates to a healthy inner radiance. So how can one meet the ideal of cloudless skin? K beauty enthusiasts achieve cloudless skin through healthy living habits. They also use top-notch K beauty products.
Leading Korean Skincare Brands
Here's a list of some of the best K-beauty brands on the market:
Atoclassic Real Tonic Soothing Origin Essence: Ginseng, chrysanthemum, and licorice are the three traditional herbs that make this one potent skin-soothing essence.

April Skin Classic Stone. This "magic stone" is beloved in Korea. It contains charcoal, which removes oil, dirt, and other impurities from the pores. It also contains hyaluronic acid, which hydrates as it detoxes the skin.

Klairs: This all-natural brand has no alcohol, colorants, artificial fragrances, or parabens. Users can fade dark spots and acne scars with their Freshly Juiced Vitamin Drop daily serum, which also provides nutrients and moisture.

Son & Park: glowy, dewy skin is what this national brand is all about. The cult-favorite Beauty Filter Cream in Glow and the Lip Crayon are highly recommended.

K-Beauty Routine
The K-Beauty 10-step routine is one of the most widely followed in the world. It's more of a lifestyle change that has turned into a global phenomenon. The routine starts with double cleansing the skin. Users begin with oil-based cleanser and follow up with a water-based solution. Next comes exfoliation, followed by toning.
The heart of the K-beauty routine is Step 5: essence. Essence is a type of toner/serum hybrid made for aiding cell turnover and skin repair, and for hydrating. After essence comes treatments, followed by sheet masks. Next comes eye cream, followed by moisturizer. The final step is sun protection.
The mainstream cosmetics industry is embracing K-Beauty. Experts see it as more than a fad. Korea's cosmetics sales are up by more than 50 percent over 2014 figures. US companies like Bain Capital Equity and Goldman Sachs are getting a slice of the pie. Both companies announced they would acquire a majority stake in a major Korean cosmetic firm. Also, Amway has built its Beauty Innovation Center in Seoul.
K-Beauty Reviews
Bloggers and skincare enthusiasts are giving K-Beauty rave reviews. Several bloggers have tried the 10-step routine and posted before-and-after pictures. Some of these bloggers are influencers. Their posts generate new enthusiasts. The bloggers are also raving about Korean products. It's easy to find lists of 10 best K-Beauty products online.
The Future of Skincare
Skincare remains the largest and most profitable sector of the beauty industry. South Korea maintains a lofty presence in the field of skin care development. It's definite that Korea is the future. Western brands are adapting products for the Korean market. Korea also has the infrastructure to manufacture beauty products. The developers of these products have influencer and Internet marketing in mind. It's thus no wonder that K-Beauty is having such an impact on the international market.
About Us
SIS International Research has conducted many studies in the United States and Europe for Korean brands seeking to benefit from the increasing popularity of K-Beauty.  We conduct skincare testing, Focus Groups, In-Home Product Testing and Ethnography.