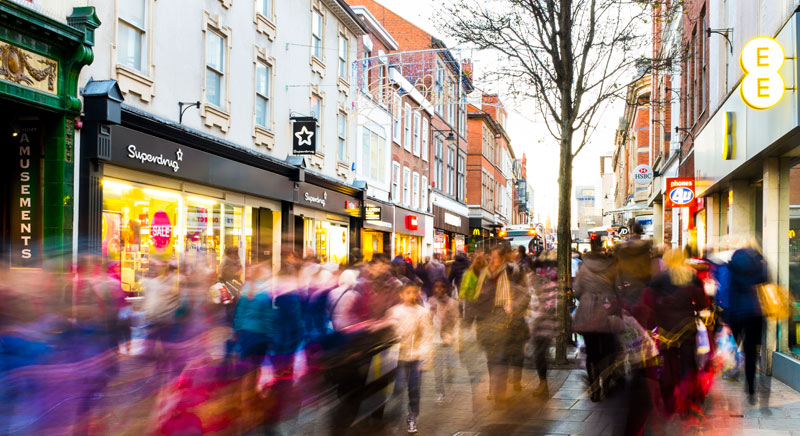 [fusion_sharing tagline="Share This Story" tagline_color="" title="" link="https://www.sisinternational.com/expertise/resumes-of-experience/resume-of-experience-in-retail-industry/" description="" pinterest_image="" icons_boxed="" icons_boxed_radius="4px" box_colors="" icon_colors="" tooltip_placement="" backgroundcolor="" class="" id=""][/fusion_sharing]
Selected Experience in the Retail Industry
Conducted comprehensive study of the US apparel and home furnishings market in the US for the following industries:
US Apparel and Textile Industry
Fabrics, Broadwoven and Knits
Home Furnishings Market
Infants' and Children's Apparel
Men's and Boys Tailored and Sportswear
Private Label Apparel
Swimwear
Sportswear and Tailored Clothing
Study of the market potential for placemats and novelty household items in the US. Study involved market size, projections, price points, channels of distribution and consumer attitudes towards these items.
Competitor profile of a firm producing outdoor/sports apparel.
Monthly competitive intelligence reports on the OTC retail market.  Study covered US and European retail outlets.
Study which projected the market potential for home plants and related products.
Market sizing, potential, distribution channels, pricing and advertising for mattresses in Mexico.
Field research to locate competitive coffee maker products in Germany.
Conducted a market analysis of the retail market for Japanese coffee makers.
Conducted a global market study on doll houses
New product tests for fragrances in France and in Germany.
Evaluation of the retail wine and beer market in Europe.
Evaluation of the potential for organic produce in the UK and in Germany at the supermarket level.
Competitive tracking of the cosmetics market in department stores in Brazil and in China.  Study involved retail store checks/audits in Brazil.
Competitor profiles of major retailers; market strategy, positioning, strategic alliances with manufacturers.
Study on the buying practices of major retailers in the US.
Conducted a qualitative [focus groups] study for the buying habits of consumers for retail drug stores in Hong Kong, Taiwan, Korea, and throughout the Pacific Rim. The study was followed by a quantitative assessment of the demand for retail drug store products in these Asian countries.
Conducted in-depth telephone interviews in New York with individuals who are buyers of luxury fashion garments.
Analysis of the Distribution Channels for US Retailers, Supply Chain, Dynamics in the Industry
Company profiles of the top 10 US Retailers  – Strategic Overview – SWOT Analysis
Successful Brand Management Techniques in the US Retail Industry
Conducted mall intercepts in the Staten Island Mall to survey consumers' attitudes toward the existing and potential eating establishments and retail stores.
Conducted mall intercepts to determine consumer attitudes toward LCD display screens.
Conducted retail mall intercepts for fragrance tests.
Conducted focus groups to obtain behavioral, attitudinal, and shopping preference information.
Conducted a segmentation study on digital still cameras.
Conducted several market intelligence reports analyzing retail sectors across various countries.
Conducted quantitative face to face interviews with purchasing managers or store managers in their workplace
Conducted an Online Shoppers study
A Sampling of Clients in the Retail Industry
1-800-Flowers
Cosco
CVS
Dillards
Federated Department Stores
Gymboree
J. C. Penney
Jo-Ann Stores
May & Co.
Michaels Stores
Sears
Target
TJX Companies
ToysRus
Ross Stores
Jamba Juice
The Children's Place
The Gap
The Limited
Walmart
Walgreens
[fusion_sharing tagline="Share This Story" tagline_color="" title="" link="https://www.sisinternational.com/expertise/resumes-of-experience/resume-of-experience-in-retail-industry/" description="" pinterest_image="" icons_boxed="" icons_boxed_radius="4px" box_colors="" icon_colors="" tooltip_placement="" backgroundcolor="" class="" id=""][/fusion_sharing]