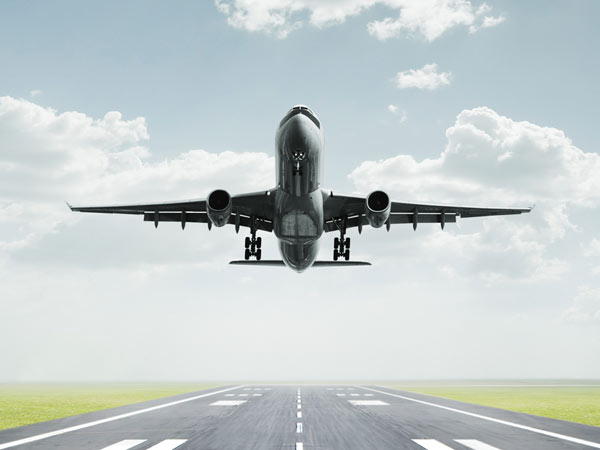 The recent turbulent history in the airline industry has presented industry operators with opportunities and challenges across their business landscape. With Open Skies, privatization of carriers and removal of state support, consolidation of airlines has gained some momentum within Europe and North America.  
New business models have emerged, not only in terms of low-cost operations but also in the form of truly "multi-national" carriers operating across the EU and beyond.  Middle Eastern carriers such as Emirates and Qatar Airways on the rise, and are expanding globally.  
The rise of low cost airlines such as Norwegian Airlines is seeing airlines expanding far beyond the traditional transatlantic routes.  These carriers 'unbundle' their product offering allowing lower fares for all passengers, and the benefit of customization of the travel experience for others.  Passengers can choose exactly which products and services they need and pay for.
Challenges do exist.  Oil prices can cause major changes to profitability.  Labor strikes continue to afflict the European Carriers.  Supply chain disruptions can impact aircraft manufacturing and daily flight operations.  Increasingly, disgruntled passengers are posting their dissatisfaction online, providing numerous challenges to airlines.
Airline Industry Opportunities
Increasingly there is M&A Activity.  WIth the Alaska and Virgin merger

Cost optimization programs & Fuel Management systems are on the rise

Fuel efficient aircraft and relatively low fuel prices

New technologies and in-flight systems for customers

Opportunities for digital growth and more efficient IT systems to streamline costs

Social media can strengthen customer loyalty programs
Airline Industry Threats
Increased competition on some routes

Decline in premium traffic

National carriers struggling to compete with discount and new market entrants
Airline Market Research can provide:
Our Airline Market Research Solutions
| | |
| --- | --- |
| Consumer Research – Focus groups | SIS can conduct focus groups with consumers to understand their low level of awareness of the airline and to understand why they do or do not consider a destination or choose your airline |
| Understand the "Voice of the Customer" – Quantitative Online surveys | SIS can conduct an "attitudes and usage"  quantitative study to quantify consumers' choices in the selection of destinations and their choice of airlines |
| Market and Competitor   Intelligence Tracking | SIS can continuously track and report competitor advertisements in the media, online, print and in billboards. These ads feature the airlines and destinations. |
| Telephone or F2F Interviews with travel agents | SIS can uncover what airlines customers recommend and why.  Why they do not recommend the airline vis-à-vis other airlines? |
| Brand Tracking | SIS can continuously track and measure brand awareness for the airline's brand versus those of competitors |
I. Focus Groups
Focus Groups are discussion of 8-10 participants resembling a company's target customer.  Participants can for example be frequent business travelers.  A moderator guides and stimulates the discussion.  When appropriate, respondents are given a pre-task.  This can be an anchor or focus the conversation and to create a platform for discussion.  Additionally, this provides meaningful data or added insight which can be analyzed after the groups.
The process often involve 'projective techniques' and can include breakout tasks.  The phase is collaborative and iterative.  Our clients provide discussion, an overview of previously received data and key intelligence synthesized.
Benefits
Uncover Qualitative insights to understand meaningful factors and context

Observe and storyboard new ideas and themes

Gain an ability to categorize and map brand awareness – for greater insight into customers' unmet and met needs
II. Quantitative Online Surveys
Understand the "Voice of the Customer"
Surveys allow you to gain an increased understanding of:
Customer needs (met and unmet)

Existing product offerings vs. its top competitors' offerings

Your product gaps vs. competitors

Identification and preliminary analysis of your potential product differentiation
Target respondents can include customers and non-customers; users of services and products from partners.  We work with our clients to screen the appropriate participants.  We will advise the geographical scope, structure, sample size, geographic representativeness and length of interview.  We provide analysis, data deliverables and reporting.
III. Market and Competitor Intelligence Tracking
SIS can continuously track and report the latest industry developments, utilizing existing databases and our network of industry experts. Research is done utilizing web, online journals, industry news and other public information as well as our internal data on the airline market.
Strategic market analysis can achieve the following:
Understand the gaps in your current knowledge

Periodically, deliver track reports based on your needs

Analyze your current position in the market

Test future scenarios and decision impacts
IV. Market Positioning
Telephone or F2F Interviews with travel agents
SIS can develop a robust discussion guide to use with conducting telephone or F2F interviews with travel agents. This allows you to gain a more thorough understanding of the reasons for travel agents to use specific carriers. This will allow for a more in-depth analysis of the industry's competitive positioning and product strategies.
SIS conducts telephone or F2F interviews with travel agents in order to gain data, research, insight and intelligence on your competitive positioning and benchmark your product and services with best practices
V. Brand Tracking
SIS Brand Trackers monitor both quantitative (e.g., cost, brand equity) and qualitative (e.g., perception, customer analysis) dimensions of specific product and service branding.  The strength and evolution of a brand in a marketplace depends on the financial, reputational, competitive and strategic positioning of a company.  Multiple factors exist which can upset or otherwise disrupt brand equity in the market, from competitive pricing strategies to shift in consumer preferences. SIS's Brand Equity Index provides a clear index off from which companies can drive successful product or service oriented strategies.
VI. Other innovative methods