Market Research in Minnesota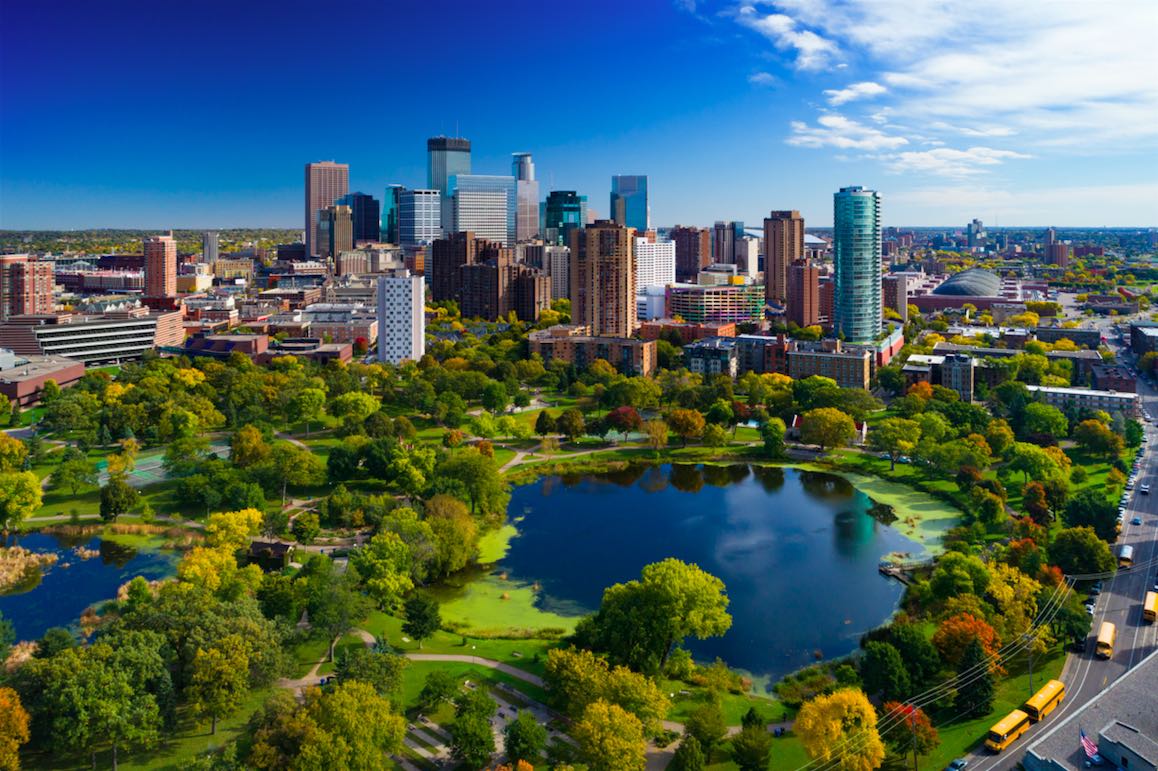 Minnesota is an ideal place to conduct Market Research.
Part of the reason is its unique size, location, and population distribution.  The state is in the Upper Midwest and had a total population of 5,679,718 as of 2018. The economic basis of the state includes diverse industries. These industries include forestry and retail, agriculture, and medicine.
Economic Development
The economy of Minnesota has changed over the last 200 years from a raw material focus. The focus is now on services and finished products. Agriculture remains a significant facet of the state's economy, and Minnesota is the nation's largest producer of sweet corn and green peas. The state's farmers also grow sugar beets, and rear farmed turkeys. Companies like Hormel Foods Corporation have significant operations in Minnesota. Other large corporations include General Mills and Cargill.  The forestry industry, too, remains steadfast in Minnesota. However, the amount of forest land is on the decline. Forests covered around 16.7 million acres in the year 1990; by 2004 that number had dropped to 16.2 million acres.
Minneapolis-St. Paul Metropolitan Area
Minneapolis-St. Paul is the state's most well-known and largest economic center. This metropolitan district is also known as the Twin Cities. It is home to Major League Baseball's Minnesota Twins.  The University of Minnesota, an educational and research hub, is also in Minneapolis. It is one of the main employers in the state and takes in hundreds of millions in donations each year.
The headquarters of several major corporations are in Minnesota. Best Buy, Supervalu, and Target all have their main offices located in the Twin Cities. Target Corporation has a significant economic impact on the state. It's no wonder, since the company's revenues are in the tens of billions. The nation's largest shopping mall, the Mall of America, is in Bloomington, Minnesota, only ten miles to the south of Minneapolis.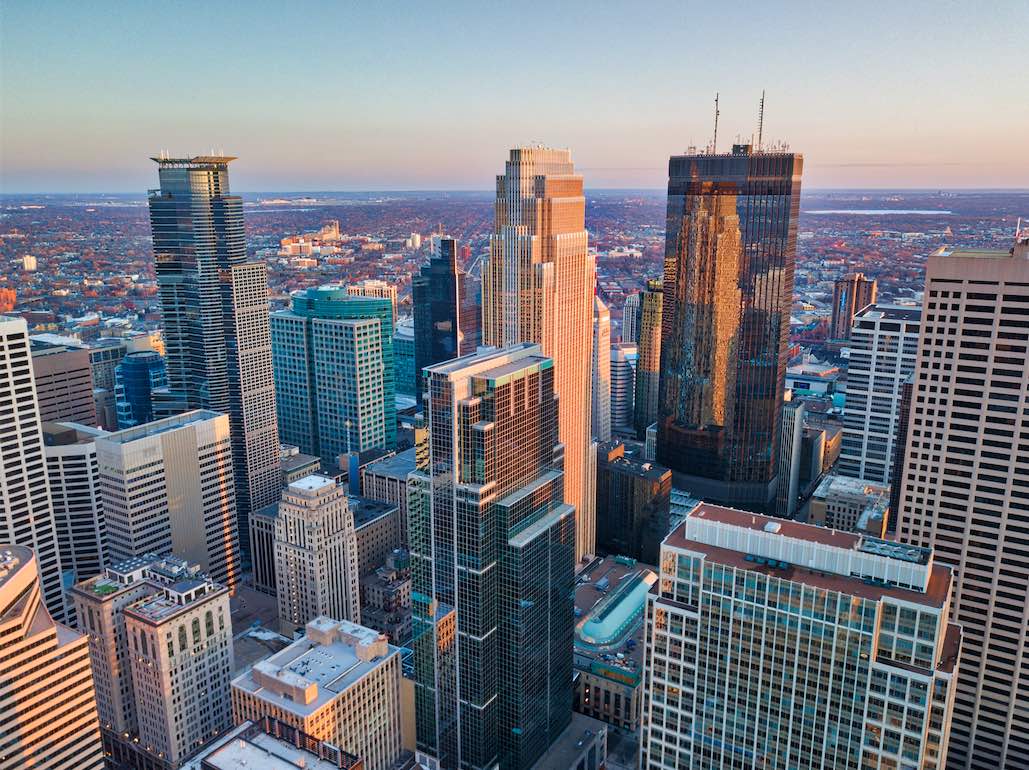 Medical Institutions
The biomedical industry in Minnesota is substantial and vibrant, driven by university research. The state is a logical choice for Qualitative and Quantitative Research, perfect for marketing all sorts of products and services. Minnesota is home to St. Jude Medical, UnitedHealth Group, and the Mayo Clinic. UnitedHealth Group is one of the largest insurance companies in the world, with estimated revenues in the hundreds of billions. 
Financial Importance
Several major financial institutions have operations in Minnesota. These institutions include TCF Bank, Thrivent Financial for Lutherans, Ameriprise and U.S. Bancorp. For those interested in financial strategy research, Minnesota is a great place to do it. U.S. Bancorp, headed in Minneapolis, has estimated revenues of more than $20 billion.
Outdoors Manufacturing
The state is popular with outdoor enthusiasts, and it has diverse environmental regions. Thus, it makes sense that Minnesota is a leader in outdoors manufacturing. Polaris Industries and Alumacraft Boat Company are Minnesota operations. Lund Boats and Arctic Cat are also Minnesota companies. Polaris has estimated revenues of more than $5 billion. 
Market Research in Minnesota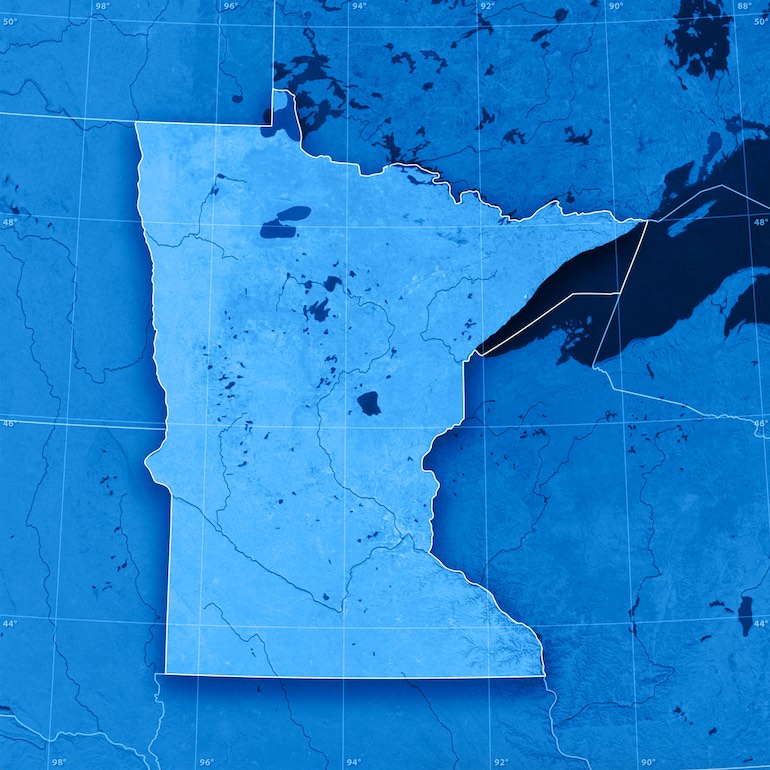 SIS International is a full-service marketing firm. We offer services to researchers and marketers in Minnesota. Our dedicated employees provide research solutions for businesses and entrepreneurs in the healthcare, industrial, business to business, and business to consumer fields. We also cater to other industries.
We offer varied strategies to help our clients reach their goals. Depending on the specifics of a particular project, we may do customer interviews. Alternatively, we may conduct Surveys, Demographic research, Ethnography, Focus Groups and Market Opportunity research.
Our Strategy Research group provides Competitive Analysis and Channel Intelligence. SIS International can help enterprises perform the right Qualitative Research. We also help firms with Quantitative Research to increase efficiency and revenues. With SIS International, you'll see the difference to your bottom line.