Market Research in Martinique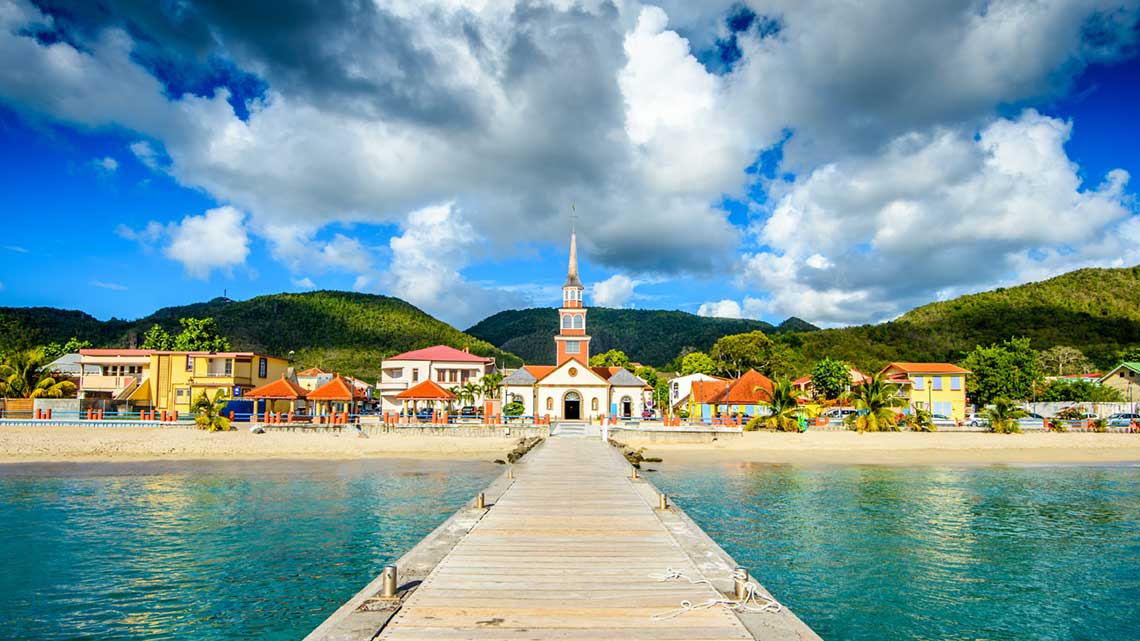 Martinique, located in the Eastern Caribbean, is an overseas department of France. It has a land area of 436 square miles and is home to 365,000 people. It lies northwest of Barbados, north of Saint Lucia, and south of Dominica. French is the main language, but most people also speak Martinican creole. Further, the people are French citizens with full legal and political rights. The currency in use is the Euro.
Key Industries
Martinique has several key industries. For instance, Martinicans engage in tourism, fishing, agribusiness, and petroleum refining. Tourism has seen a very high growth over the past few decades, doubling the number of visitors.
Sugar cane and bananas are the principal exports of Martinique. As a matter of fact, cultivated land occupies about one-third of the island's land space, and this sector employs one-sixth of the population.
Neighborhoods
Fort-de-France: Martinique's capital has much to offer. You'll find lots to do here, whether you like dolphin watching, food tours, or soaking up local art.
Sainte Anne: This town has budget-friendly places to stay as well as many free activities. Sainte Anne is perfect for the low-budget traveler. In fact, it's a great place to invest. For example, one can open bistros, bed & breakfasts, and similar businesses to serve this market.
Sainte Luce: This town is a foodie's delight. It has superb restaurants and bars around every corner.
Trends
Martinique depends on the outside world for most of its products. The island's imports are at least eight times that of its exports! At least the export of many products has increased over the last few years. The island's leading suppliers are France, the EU, Asia, and North America. Most of the imports from France are non-durable consumer goods; of these, more than half are agro-food products. Almost a quarter are pharmaceuticals.
Benefits and Strengths in the Market
The island has an extensive and well-maintained road network in addition to freeways around Fort-de-France. By the same token, the lone airport serves flights to and from the United States, Canada, Europe, Venezuela, and the rest of the Caribbean. The main port in Fort-de-France is the seventh-largest French port (measured by container traffic). The island also has regular ferry service to Saint Lucia, Dominica, and Guadeloupe.
Consumer Base
Almost 90 percent of Martinicans live in urban centers. The rest of the people live in rural areas. There is a gender imbalance, with more females than males. Two-thirds of people use the Internet regularly, a steady increase over the past few years. Less than half of all Martinicans are on Facebook. That platform's ad reach equals about 40 percent of the total population.
The population of Martinique is one of the densest in the Caribbean. Yet, the island is among the smallest of the French overseas territories.
Reasons to Grow Your Business in Martinique
Martinique welcomes foreign investment. It has a sound business climate that attracts investment from around the world. Though its process is complex, France welcomes US investment. In fact, the United States is France's largest source of foreign direct investment. Opportunities exist in tourism, finance, trade and repairs, ICT, construction, and real estate.
Another reason to invest is the climate, which is constant and perfect for tourism. The average temps hover at about 79°F, with average minimums of 68°F – 72°F and average maximums of 86-90°. Temperature extremes are 59°F and 93°F. The rainy season runs from July to December, and the dry season runs from December to June.
About Market Research in Martinique
SIS International offers research services for the island of Martinique. These services include:
Qualitative Market Research
Quantitative Market Research
UX Market Research
Strategy Market Research
Competitive Analysis
Market Entry Research
Market Sizing Research
Go-to-Market Strategy
Focus Groups
Surveys
Interviews