Venezuela Market Research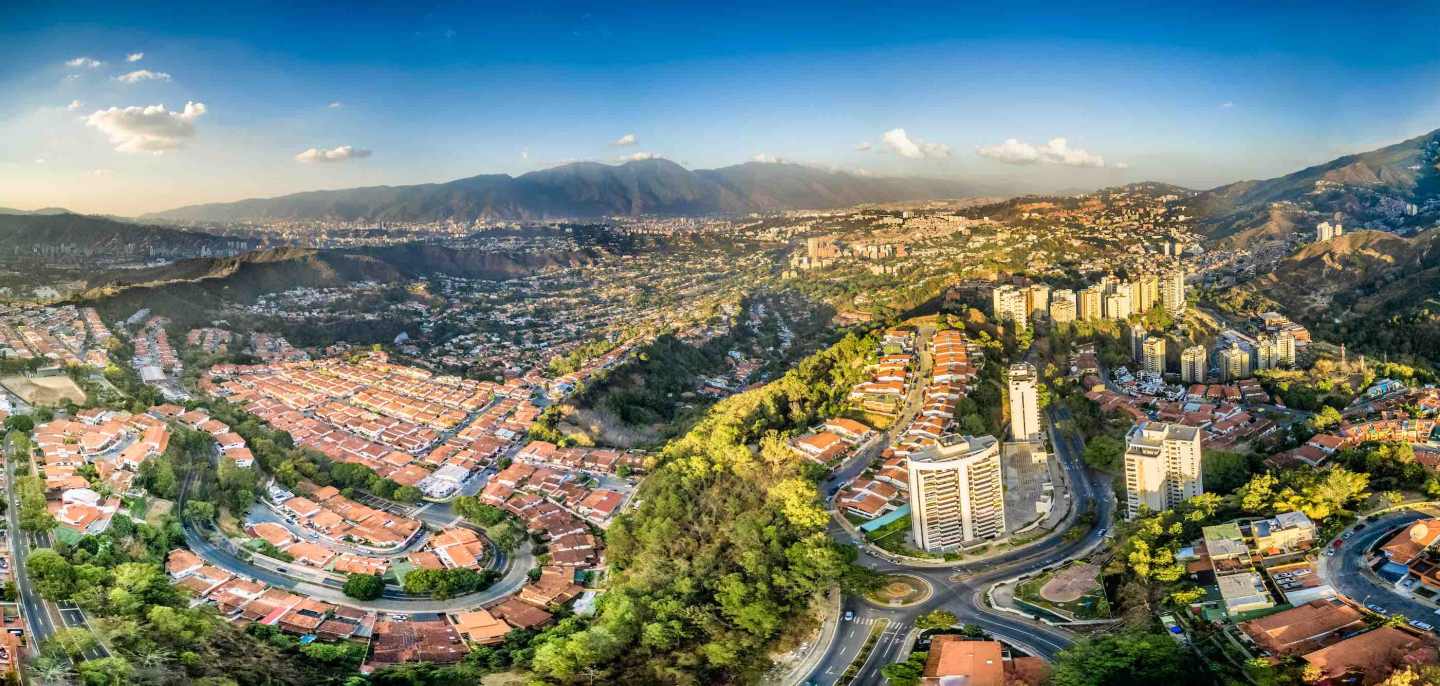 Venezuela is an alluring port of call.
It is one of the largest countries in the world, with about 32 million residents. It's 350,000 square miles in area, and it leads when it comes to scenery and richness of culture. It boasts stunning waterfalls, grasslands, dense tropical rainforests, and pristine beaches.
To this day, the culture of the land still reflects the customs of the past. There's also a hint of the old Spanish along with it. It borders countries such as Guyana, Colombia, and Brazil. Trinidad & Tobago is also close by. Other island neighbors include Grenada, Curacao, and Aruba.
Venezuela is home to the largest oil reserves on the planet. It is the world's top oil exporter. It's also among the top eight suppliers of natural gas worldwide. Its society greatly depends on oil exports giving it the position it has in the world's market. Oil exports comprise most of the country's export earnings. The land also holds other natural resources such as iron, gold, diamonds, and other minerals. Despite having these resources, the country still has many problems.
Neighborhoods
Caracas is the capital and largest city with over 4 million residents. It is also the center of health, schooling, government, and manufacturing. Caracas also has a large service industry.
Maracaibo is the second-largest city with about 3 million residents and the largest seaport. This city is the core of the oil industry and has been for a number of years.
Valencia City is the primary link between the west terrain and the rest of the country. It also has some of the most fertile lands. It is well known for cattle breeding and growing several crops.
Key Industries
Farming is a key industry. The main crops produced are sugarcane, rice, corn, and sorghum. The petrochemicals sector is also growing fast.
In addition, there are the gold mining, oil, manufacturing, plastics, and pharmaceuticals industries. The country also produces steel, tobacco products, paper, and textiles. Still other products include cement, food, woven goods, rope, drinks, and soaps.
There are large tracts of untouched arable land and vast bodies of water. Moreover, the country has rich sources of iron ore, gold, natural gas, and various minerals.
There are also plans to revive the production of coffee and cocoa for export. Currently, exports include corn, soybeans, wheat, cotton, and cooking oils. Furthermore, rice, fish, fruits, pork, beef, and coffee are also in demand. The country's main export partners are China, Brazil, Colombia, Mexico, and the United States.
Trends
Venezuelans are highly literate. As a result, the country has a skilled labor force. Still, there is a broad income gap among its citizens. This gap leaves almost all locals below the poverty line. Locals cannot afford to buy basic supplies. The country has fancy neighborhoods. But, it also has scores of shanty dwellings for the people who live in poverty.
Despite these social challenges, this country has a lot of promise. For example, investors can consider putting their money into oil production, which is a growing industry. Exports also continue to grow.
Consumer Base
A very high percentage of citizens live in cities. More than a quarter of the people are under 15. More than half are between 15 and 65. The average citizen lacks essential items like toiletries, flour, and milk. Many citizens also have no access to potable water. Prices have ballooned and are expected to increase even more.
Still, this country has a market of almost 30 million. There's great potential to form local joint ventures. Although there is potential, keep in mind that people cannot afford the prices set by local business owners. Most grocery stores have empty shelves due to shortages of food and basic supplies.
Reasons to Grow Your Business in Venezuela
There are several reasons to grow your business in this state. For one, there's its location. Venezuela is easy to access via the Caribbean. It also has many other gateways.
In addition, the costs of doing business are low. The labor force is another incentive, as people are willing to work to be able to afford basic needs. Thus, labor is cheap.
In addition, oil exports continue to improve despite some minor setbacks. Reserves of tar sands, bitumen, and crude oil are good options to explore. The energy market is growing, but the non-petroleum products sector needs enhancing. Despite the challenges, travel, tourism, farming, food supplies, and info tech are excellent bets for investors.
About Market Research in Venezuela
Are you keen to do business in Venezuela? Research shows several
sectors are great for investment. We offer Quantitative and Qualitative Research into rising industries. We also provide Strategy Research. In addition, we can deploy Focus Groups to test your market. We can also help you to up your game by doing Surveys and Interviews.