Market Research in Rwanda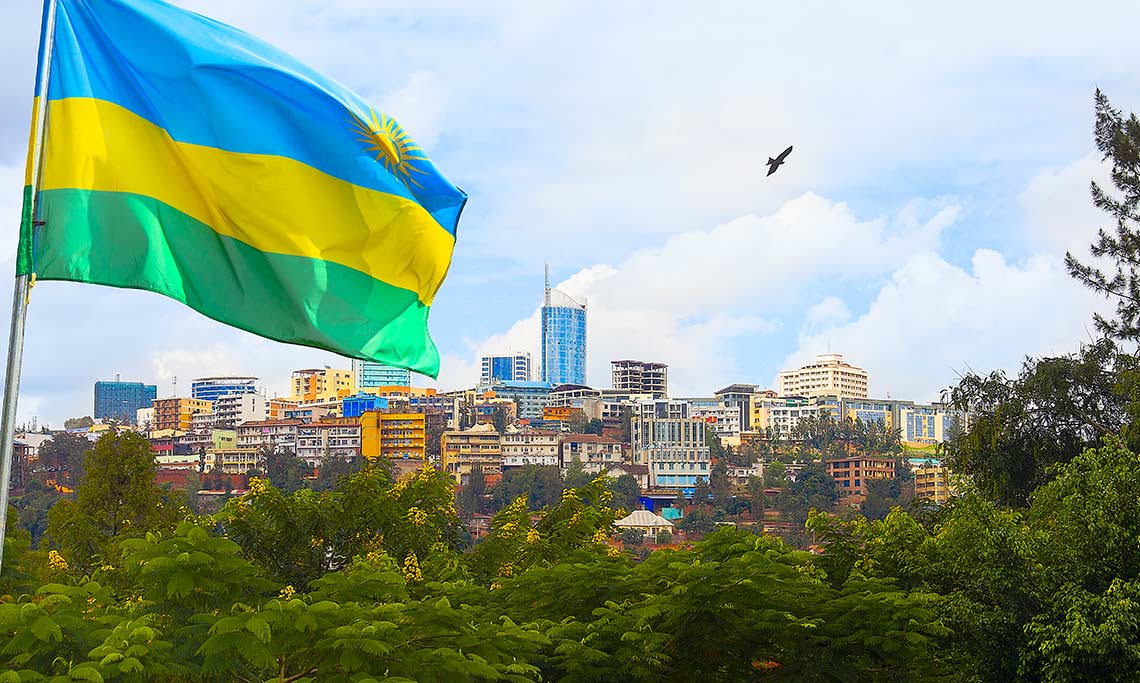 Neighborhoods
Rwanda is a small landlocked country along the Great Rift Valley of Central Africa. It covers a little more than ten thousand square miles and has a population of 12 million people.
Rwanda's neighboring countries include The United Republic of Tanzania, Burundi, Uganda, and The Democratic Republic of Congo. Because these neighbors surround Rwanda, one of its challenges is its lack of access and entry to the Indian Ocean. Demographic pressure is also a significant challenge faced by Rwanda.
In 1994 the Hutu tribe went on a rampage and massacred about a million Tutsis. Despite this genocide, Rwanda has seen a remarkable economic transformation in recent years. It is presently among the most successful knowledge-based economies on the continent. In fact, some have described its achievements as nothing short of a miracle.
Trends
Rwanda has overpopulation issues and a very high population density: one of the highest in Africa. Moreover, the average is one thousand persons per square mile, and its resources are barely enough for everyone. Consequently, agricultural resources have been suffocating for many years.
Rwanda consists of 97 percent land and 3 percent water. There are few beaches in Rwanda, most of which, compared to other African countries, are not very nice.
The Rwandan market is that of an economic developing country, which experts refer to as a third-world country with first-world indicators. They expect Rwanda to experience extreme economic growth soon.
With open-minded investors, Rwanda can be on its way to becoming an upper-class country. What's more, Rwanda vies with some of the world's most developed nations in the ease of doing business. They also have a low score on The Corruption Index.
Key Industries
Rwanda's primary industries include Agriculture, Hospitality, and Trade. Additionally, several business opportunities exist in the different sectors of Rwanda.
Rwanda's export products are coffee, cassiterite, and tin. Recently it has seen a significant increase in the export of diamonds.
Their main export partners are :
Germany
Kenya
Belgium
Brazil
Pakistan
Consumer Base
Rwanda's main imports are raw sugar, refined petroleum, and gold. Of course, it's important to remember that Rwanda is a developing country, and the nationals do not live on much. Still, the current economic growth rates of the country show much promise. As a matter of fact, experts expect this growth to bring in more job opportunities. It should also decrease the poverty ratio.
The majority of people in Rwanda may not be able to afford your products and services. But, in the long run, their economic outlook will improve, and you will have a more robust market. Of course, this projection depends on certain factors. For example, they rely on demand for particular goods and services.
Reasons to Grow Your Business in Rwanda
Rwanda is now a stable country. By the same token, it is a country of peace and very little violence in comparison to other countries in Africa. Not to mention, Rwandans are amiable people and tend to help those in need.
Rwanda has had sustained economic growth in recent times. This growth is another reason that you should consider opening your business there. It now has a fast-growing economy with a large GDP. It is a perfect investment opportunity that is definitely worth your consideration.
With COVID-19 being a threat to humanity, Rwanda has gotten quite a grip on protocols. The Ministry of Health has set up rules and regulations to prevent the spread of the virus. This action resulted in low numbers of infections, making it one of the best countries to invest in despite the pandemic.
About Market Research in Rwanda
Are you looking to grow your business in Rwanda? Are you interested in their recent epic economic growth rate? We are here to provide you with the best information needed. Thus, you can be a hundred percent aware and sure of your decision. We do Qualitative, Quantitative, and Strategy Research using a number of reliable sources.
We hope that this article has given you the answers to your questions about investing in Rwanda.