Why AI Matters for Small Business?
AI helps Small Business Owners be more productive. AI and Machine Learning allow workers to focus on growing the company and the front-end instead of worrying about tracking, stocking orders, and refilling. AI will have the most significant impact on their business in the next year.
How can small businesses use AI
Business owners can spend less time on mundane tasks.
CRM data can be automated using voice and manual input. These systems maximize lead-generating results and track relevant sales and marketing metrics.
AI and machine learning enhance databases and make pos systems intelligent and seamless.
Chatbots can respond to inquiries 24/7.
AI systems significantly improve HR. Hiring and onboarding can be automated, feedback generated, and questions answered.
The data collected and analyzed by AI systems can perform and suggest actions.
It provides deeper consumer insights. Not only giving you the raw data but providing trends, consumer habits, etc.
Data is clear and cleverly organized.
Tracking. (Order, billing, inventory scanning, shipping)
Valuable metrics can be utilized across the business. Including sales, marketing, and forecasting.
Risk reduction – There is significantly less chance of human error.
Competitive Analysis – A truly underutilized ability of AI is to track competitors. AI and data scraping help businesses track pricing data from competitors' websites. Systems can also keep you up to date on important competitor information using open-source intelligence.
RPA's (Robotics Process Automation) can help automate processes. Small businesses can automate the Purchase Order Processes, scheduling meetings, and other repetitive tasks, as these kinds of models are capable to improve processes.
As cyber and ransomware attacks increase, small businesses must be able to react quickly. Cybersecurity AI's review patterns and everyday behavior to detect anomalies within the system.
Systems can predict cash flow, notify managers of late payments, and keep track of overhead.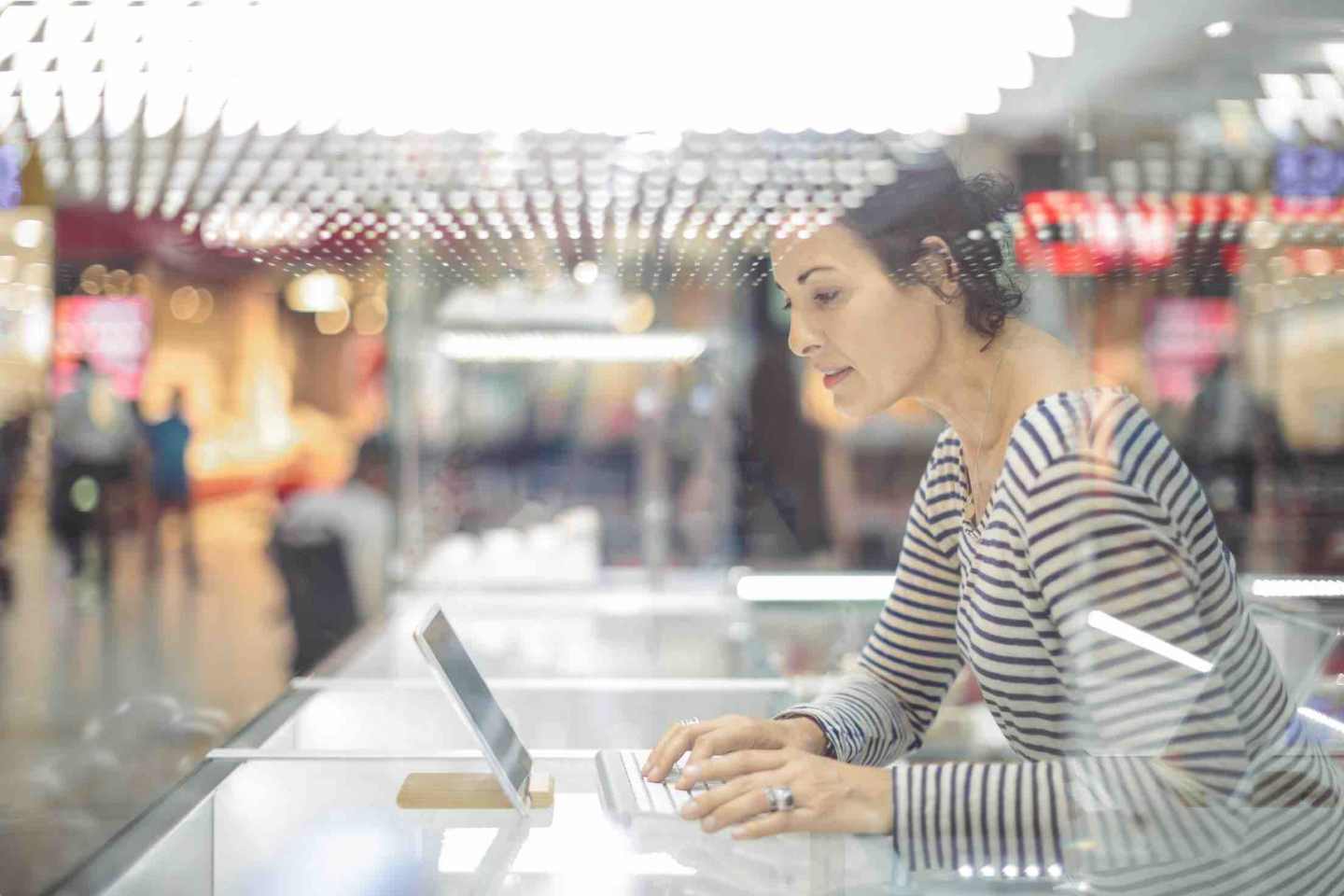 How should a business start with AI?
It is essential to understand your business needs. Once you know your business needs, such as improved customer tracking, financial modeling, forecasting, cybersecurity, etc., the CTO or Manager needs to search for a vendor that works for them. If there is an existing POS system, start there, then look for systems that can be integrated into the current POS. If that is not possible, look for an all-in-one solution.
How to establish a foundation in AI?
Know your business, the data you have access to, and how you believe you can better use that data. Ask the question: "If I knew this, then I could do/prepare for that." Understanding the gaps and weak points in the company is necessary. Once you realize what you want out of a system, organize your data.
What are the initial considerations for AI?
Consider why you believe you need AI. Are you not getting enough information out of your data?
Do you think your marketing or sales team can benefit from better metrics?
Does your HR need improvement?
Are you wasting time on mundane tasks?
Do you want to understand how you stack up to your competitors?
What to avoid in adopting AI?
Don't go too broad. Focused AI performs better than general AI. First, decide what you want out of your data, organize it, then start researching and reaching out to vendors.
SIS White Papers on Adopting AI