Market Research in Peru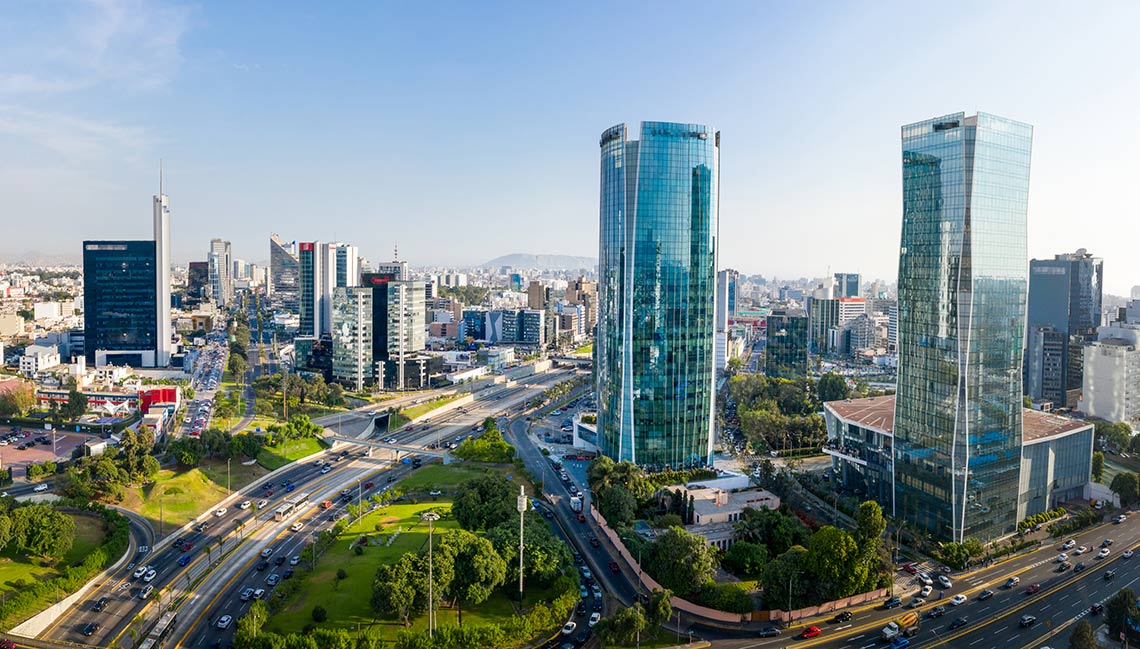 Peru's previously state-controlled economy has experienced sustainable growth since the 90s.
While dominated by the services sector, the economy is further strengthened by its agricultural produce and the export of various metals.
What Are Peru's Biggest Industries?
Peru's economy is driven by the mining, agriculture, tourism and manufacturing sectors. Activities in these sectors engage Peruvians both in the cities and countryside.
Agriculture in Peru
Peru has a diverse agriculture portfolio. Through its fertile lands, the country produces coffee, buckwheat, mangoes, grapes, avocados and a range of citrus fruits. Vegetables like asparagus, onions and artichokes are also among its agricultural produce.
Food processing in Peru accounts for its production of animal fodder and pellets. The country also produces fish products with anchovies being the most popular fish caught. Fishing is however hampered during times of El-Nino.
Manufacturing in Peru
Peru adds value to many of it's products. Contributing upwards of 20% to the GDP, manufacturing is an essential part of the economy. The textile sector is one of the most obvious beneficiaries of value addition efforts in the country.
Having signed a trade agreement with the EU, Peru has duty-free access to Europe, providing a ready market for its processed goods. Textiles and apparel are among top exports from the manufacturing sector to the US and Europe.
Tourism in Peru
A rich history, natural attractions and the Amazon rain forest are the main reasons tourists flock this South American country. The Amazon rain forest alone is a huge attraction for ecotourists. Tourists looking for adventure in Peru visit the Andes and Colca Canyon.
Peru is also the location of the famous Inca citadel known as Machu Picchu. It's Peru's top tourist destination.
Mining in Peru
The Andes region of Peru provide it with its vast mineral wealth. With reserves of gold, silver, copper, zinc and lead, the country is a recognized global producer and exporter. Although most metals are exported in ore form, some quantities of copper are refined locally before exportation.
Investment Opportunities in Peru
Peru has lots of business opportunities. Looking at its trade deficits points to the gaps which need to be filled to improve the country's economic status.
Manufacturing Opportunities in Peru
The top imports of Peru include heavy machinery, computer equipment and motor vehicles. These are imported mainly from China, the US and regional neighbors like Brazil and Chile.
There are abundant opportunities in the manufacture of machinery-related products. An easy entry point would be in points assembly. Apart from making products cheaper in the local market, this would create jobs and positively impact other sectors of the economy.
Agribusiness Opportunities in Peru
Peru is known to be a food exporter. But apart from the fruits and vegetables, the country has the potential to grow its exports in other foods including quinoa, maca, chestnuts, purple corn, custard apple as well as cotton and sugar cane.
The government is working to grow the agricultural sector. It has initiated irrigation projects and signed trade agreements with the US, EU and Asian markets. With a large and youthful workforce, investors have access to both resources and markets.
Medical Marijuana Business in Peru
Peru legalized the use of marijuana for medical purposes and with that, opened itself up for cannabis production, research and commercialization. The CBD industry is growing quickly and the market is expanding across the globe.
The low land prices and affordable labor in Peru are a perfect incentive for CBD investors.
Challenges Facing Peru's Economy
Poverty levels in Peru are high and much of the employment is in the informal sectors. The infrastructure has not been sufficiently developed and conflicts remain over natural resources.
Top Business Clusters in Peru
Lima, the capital and most populous city in Peru, is one of the economic hubs in the country. The city is a business cluster for the manufacturing and financial sectors. San Martin provides the right environment for agricultural business with water availability and warm temperatures all year round.
Peru has four operational special economic zones. These are ZOFRATACNA, Paita, Ilo and Matarani. Economic activities in these zones supply markets in the region as well as China, Russia, US and the UK.
The Importance of Conducting Market Research
Peru is recognized for its economic activities ranging from agriculture to tourism. Opening up to foreign investments has created room for more economic growth. Investors will however need to study the market to understand the dynamics before starting operations.
At SIS International Research, we help global investors identify markets which align with their products and services and that will increase their chances of achieving their business goals. We conduct research and provide insights which determine market entry and business success strategy.