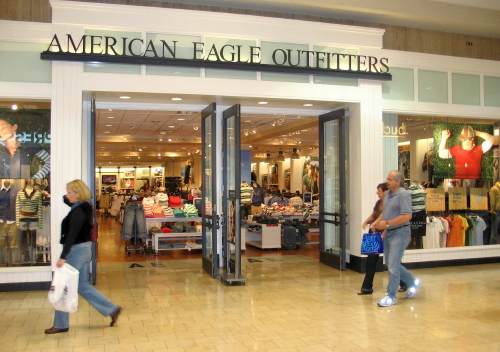 The growing financial crisis in the US is taking its toll on consumer confidence in the economy with real consumer spending falling at an annual rate of 3.1% in the third quarter of 2008 and real spending on durable goods falling at an annual rate of 14%.  American consumers have long been living beyond their means; however, this lifestyle is expected to end as consumers began to focus on saving their money. In the mid-1980s Americans saved about 10% of their income. Lately, however, the savings rate has generally been below two percent, sometimes registering negative percentages; and consumer debt rose to 98 percent of G.D.P., twice its level a quarter-century ago.
The current financial crisis has influenced the changes in American consumer behavior. The "new" American consumer can be characterized as:
Price conscious and price sensitive. In the US, consumers can shop around for better prices because there are more places to shop and a higher disparity of prices among shops.
With an inclination towards special offers. American consumers believe that a person can save a lot of money by shopping around for bargains and specials. This means that Americans are bargain hunters because of the higher price disparity of their market.
In fact, a research study by the Pennsylvania State University, results revealed that Americans watch mass media advertisements for the announcement of sale items, in an effort to get the best bargain for their items.
Heavily influenced by the purchasing recommendations of their friends and relatives
From the seven groups of psychographic profiles, it has been mentioned that 40% of the American consumers have been classified as a "belonger", a person who buys because of personal relationships. "Belongers" are very brand loyal, as they develop a sense of comfort with their brand choice.
US consumers place a larger importance on comfort rather than aesthetics.
American consumers are innovative and open to new product ideas. The diffusion rate of new products would be a lot faster in the US, than in other markets.
On the other hand, consumer spending among the minority groups in the US is steadily growing with, with a share of $ 10 trillion USD in the consumer market. The buying power of American Hispanics, the nation's largest minority group is expected to exceed $ 860 billion USD in 2007 and more than $1.2 trillion USD by 2012. Tracking a similar course, African-American buying power is expected to reach a total of $ 845 billion USD in 2007 and is projected to top $1.1 trillion by 2012 – a 34 percent increase over the five-year period. Americans of Asian ancestry, representing the third-largest minority group, will see their purchasing power grow almost as fast as Hispanics over the next five years. Asian buying power is forecasted by some organizations to grow 45.9%, versus 46.3% for Hispanics. In dollars, Asian buying power will total $ 459 billion USD in 2007, rising to $ 670 USD billion by 2012.
Sources:
"Consumer Mood Sours"  Inc.com
[url]http://www.inc.com; Accessed November 2008
"Uh Oh, the American Consumer Has Raised the White Flag"  AlterNet [url]http://www.alternet.org; Accessed November 2008
"Life Style Orientation of US and Canadian Consumers: are Regio-Centric Standardized Marketing Strategies Feasible?"  Pennsylvania State University [url]www.personal.psu.edu; Accessed November 2008 
"Psychographics in Marketing, Advertisement and Sales [url]http://www.northcrossing.com; Accessed November 2008