InsurTech Market Research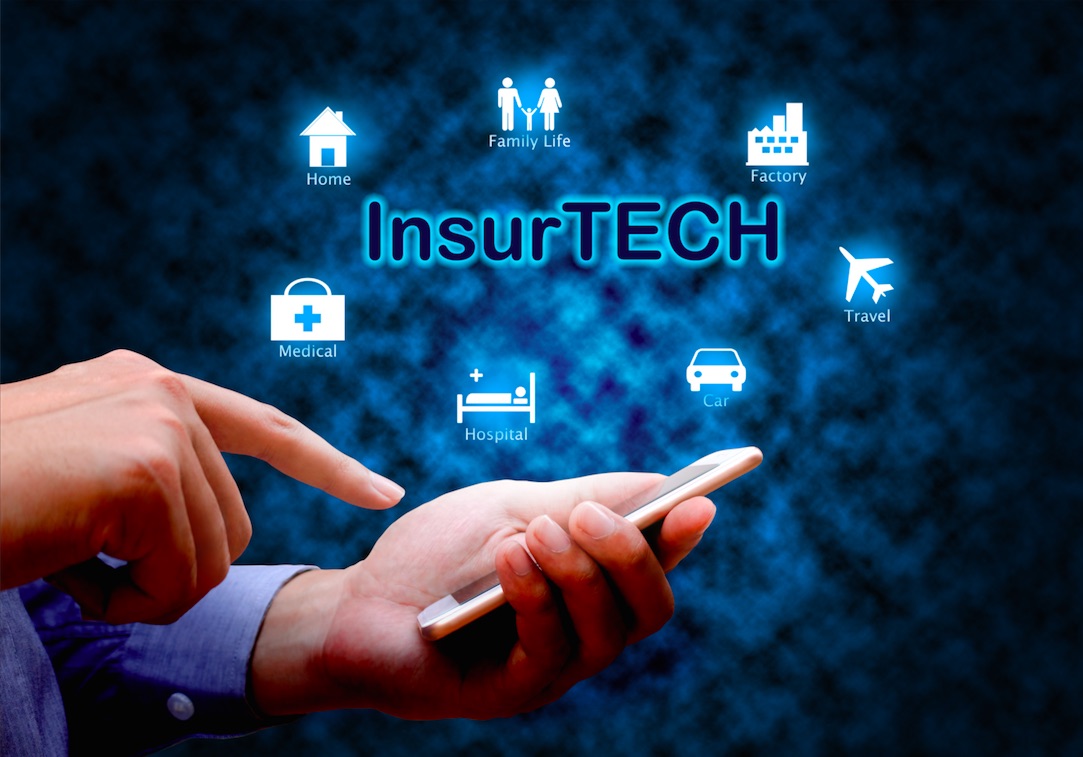 Many insurance experts don't know what InsurTech is and how it can affect their future.
This lack of knowledge is in spite of billions of dollars invested in startups over the last few years. "InsurTech" refers to the technology that is at present disrupting the insurance space. This technology includes consumer activity wearables and smartphone apps. It also contains individual consumer risk development systems and claims acceleration tools. Also, it covers automated compliance processing, online policy handling, and more.
Opportunities
With InsurTech, insurers have access to more and better data than ever before. They can already collect data from wearable devices that track biometrics and health. Soon they will use automobile and home sensors. They will also collect data from sensors from supply chains and business operations. They will use satellite imagery and drones. The possibilities are endless.
Since so much data is available, InsurTech companies can now offer customized policies. For example, these startups can use telematics to look at a client's driving history. They can employ speed, turning and braking patterns to judge driving ability. It then becomes simpler to decide on whether to issue a policy. These new technologies can also help in calculating premiums.
Savvy insurance companies are now partnering with InsurTech startups. Together they are building pilot solutions that will transform the industry. Insurers are seeing the opportunity to have InsurTech address specific problems. These problems would otherwise take far longer to tackle. Traditional insurers discover emerging risks and coverage needs when they interact with startups. They can then refine and adapt their product portfolios in response.
Some companies are revolutionizing the industry industry.  Some companies are embracing wearables, monitoring, apps, Big Data, and other technology to use information to drive down costs and inmprove customer relations.  InsurTech Market Research provides insight into unmet customer needs and competitive insights.
InsurTech Challenges
One of the main challenges faced by the InsurTech sector is Regulation. These startups must be compliant, but they also need a competitive edge. InsurTech firms are innovative, but regulation remains strict and unsophisticated. Insurers often find it hard to make things easier for consumers. The complex nature of the regulations makes it impossible to do so.
Another challenge is resistance to new ideas. By the nature of their business, insurance companies are risk-averse. Insurance is also labor intensive. Staff, travel, and documentation comprise the highest costs. Eighty percent of the activities done by insurance employees are repetitive and redundant. They also don't create value. Data-driven software and automated processes could be the answer. However, these call for cultural change to embrace innovation.
The third challenge is the cybersecurity threat. Industry analysts have identified "cyber incident" as the third most significant business risk. It ranks behind business interruption and market developments. It is also the number one emerging risk for the long-term future of businesses. InsurTech relies on the Internet of Things. However, IoT devices often lack stringent security measures. The potential for loss is enormous.
How InsurTech Market Research Can Help
InsurTech Market research can help insurance companies create new product and service ideas and test them.  The companies that do the best are the ones who do their homework. These are the companies that gather data before introducing a new product or service. These companies do cost/benefit analyses before adopting new technologies.
Insurers can gain advantage from an in-depth overview of the industry and digital transformation insights. They must understand how technology is changing their sector, and new opportunities eixst.  Robotics and medical advances can also disrupt the market. Other potential disruptors are self-driving cars and other non-insurance specific trends.  This disruption will happen earlier than many expected. Market research gives insurers insight into these threats. It will enable them to come up with strategies to counter them.
For the insurance industry, market research is an essential element. It helps insurers develop business strategy. It offers a fact-based foundation for assessing sales and profitability. The competitive environment of the insurance industry is challenging. Market research can contribute to a company's wise decision-making.
Research is an investment in the future of any modern insurance company. Making data-driven decisions based on consumer research can improve products and strategy. These decisions will enable it to save time and money in the long run. Insurers can then link the data to the insights gained, and to the decisions it will impact.
About SIS FinTech Research and Consulting
SIS provides Innovation processes, Market Research and Strategy Consulting solutions for the InsurTech industry.  We provide data, insights, strategies and platforms for growth.  Our Market Research group provides customer insights and new product concept testing.  Our FinTech Strategy Research group provides competitive analysis, market opportunity & entry services and Go To Market Research.