FinTech Market Research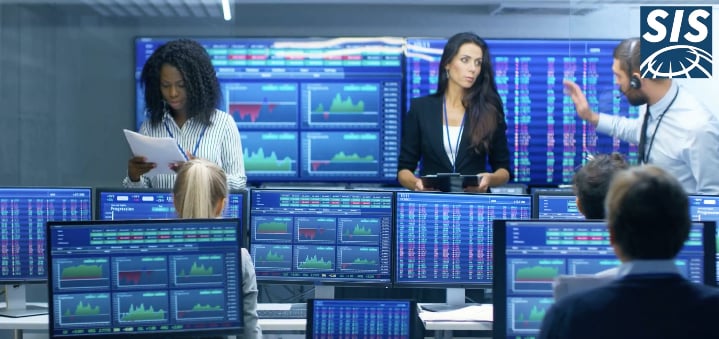 FinTech companies use technology to create new and better financial services.
They produce these services for both businesses and individuals. These startup companies have taken traditional banking and financial institutions by surprise. They are direct competitors of these institutions. They provide products and services within the categories of personal finance and lending. They also do equity financing, retail and institutional investments, and consumer banking. With such growth comes the need for fintech market research.
Opportunities
FinTech has the potential to transform the design and delivery of financial services. It will revolutionize the underlying processes of clearing, payments, and settlement. Consumers can now complete any transaction on a mobile device. These transactions include streaming TV shows, ordering groceries, arranging childcare, or purchasing furniture. Consumers have access to several different applications for each of these undertakings.
Another opportunity is alternative banking. The alternative-banking puzzle has several pieces. These pieces include virtual branches, Artificial Intelligence (AI), open banking, Blockchain, and Machine Learning. These startups have shown that they are as good as their conventional peers. They can attract, underwrite, and service their customers with as much efficiency.
A third opportunity is small businesses. FinTech providers are finding ways to service these businesses and profit from them. With the development of emerging technologies, the potential is almost unlimited. Some of the emerging technologies used are biometrics, AI, and big data. Startups are already having a significant impact on the industry. They offer a small-business lending platform that circumvents conventional banks.
Challenges
Collaboration between FinTechs and conventional financial institutions remains a challenge. This lack of cooperation is a shame. FinTech startups and financial institutions stand to benefit if they can work together. The fast pace of technology highlights the importance of getting FinTech adoption right.
The banks are wary because the increasing competition with Fintechs signifies a challenge. If banks do not act, they can lose between 29-35 percent of the revenues to Fintechs. These revenues will disappear due to shrinking margins and customer churn. A further weakness is banks' lack of customer orientation. FinTechs tend to have out-of-the-box strategies that benefit customers. Banks tend to be bottom-line oriented.
A third challenge is a regulation, which is abundant. After the global economic crisis governments took an interest in the financial industry, and their policies determine the failure or success of FinTech companies. These regulations are loosening. The US Treasury Department recently recommended giving regulatory relief to FinTech startups.
How Market Research Can Help
FinTech is transforming the US financial sector. Machine learning and AI have played a critical part in supporting FinTech innovations. Asia and Europe are big players, but the United States is the clear market leader. The US accounts for more than half of the global FinTech market.
The financial services industry is facing a period of unparalleled disruption. Moreover, banks need market research partners to help them traverse the changes. Market researchers understand the pressures banks and their stakeholders face. Their analysts combine profound insurance, financial, and wealth management industry expertise. FinTech market research also utilizes a wide range of research and data evaluation tools. Companies like SIS can supply insights that assist banks in developing their business and their brand.
Banks can use market research to support essential business functions and goals. These include market share, sales, and product design. They can make their research more useful by triangulating it with other data sources. These sources can be both external and internal. Before embarking on a FinTech market research project, it would be helpful for the institution to do an analysis. It must determine whether its budget is adequate to support its success and growth.
Banks cannot afford to keep doing what has made them successful for the last fifty or one hundred years. The financial industry is at a significant turning point. This is because of cloud infrastructure, and big data. It's also due to social media, mobile telephony, machine learning, and AI. FinTech makes it cheaper and easier for ordinary people to do their banking. Banks need to adapt, or they risk becoming irrelevant.
About SIS FinTech Market Research
SIS launches our FinTech Market Research and Strategy group to provide insights and strategies to capture new opportunities and navigate the competitive landscape.  We provide:
Market Opportunity Solutions
Market Sizing, Entry & Feasibility
New Trend Tracking
Go To Market Strategy
Business Model Innovation
Digital Transformation Strategy
Best Practices
Startup Strategy
Partnership Identification
Customer Insights
Customer Research
Sales Strategy
Channel Intelligence
Competitive Strategy
Competitive Analysis
Value Chain Assessment
Digital Disruption Strategy
Strategy Consulting