Ruth Stanat, Founder and CEO/President of SIS International Research recently was named "Circle of Excellence" CEO Award Finalist in SmartCEO magazine. SIS International Research is a global market research firm providing qualitative fieldwork and quantitative data collection solutions across the United States and around the world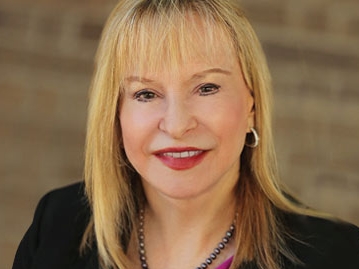 The Circle of Excellence Awards program recognizes the New York metropolitan region's most accomplished CEOs for business excellence in distinct categories. Companies were nominated from all size and industry categories, public or private.
The Finalists at the Awards ceremony collectively represented over $1.6 Billion in revenue and have been in business on average for over 21 years. The ceremony attracted dozens of CEOs and founders of high-growth startups to midsize to large companies across different industries. At the ceremony, the esteemed "CEO of the Year" CEO Award was given to Kevin Ryan, Founder and CEO of BusinessInsider.com and Gilt.com
Each year, an independent committee of local business leaders selects the winners based on their industry impact and market leadership. Finalists were profiled in the November/December issue of SmartCEO magazine and celebrated at an awards reception in November, where the winners are announced live.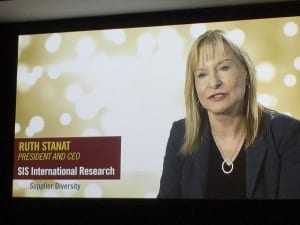 The magazine stated, "Thanks to that foresight, SIS has developed three practices: market research, market intelligence and strategy. SIS is known in the industry for staying ahead of the curve, and being flexible and agile enough to change direction upon adverse global events. Because the company has been doing business for so many years, its team is able to tackle new challenges head on."
The issue also stated Ruth Stanat's "Excellence Mantra" as "Do your research, know your current and potential competition, and seek to find untapped markets."
Links:
About SIS International Research Inc
SIS International Research is a leading full-service market research and market intelligence firm, with Global and US coverage since 1984. The company has key offices in New York, Los Angeles, London, Manila and Shanghai. We provide fieldwork, data collection and strategic market research.
Our services include opinion and perception insights, segmentation, satisfaction and loyalty research, behavior usage & attitude, data collection, branding, competitive intelligence, pricing, usability testing, stakeholder audits and market entry/sizing.
Other specialties include advertising, positioning, packaging, emerging markets, ethnic, product, event, key opinion leader, industrial, IT and strategic research.
Our methods include focus groups, ethnography, home visits, online surveys, mall intercepts, CATI telephone, CAPI, car clinics, in-depth interviews, central-location testing, secondary research, social media, analytics and more.