Market Research in Tijuana, Mexico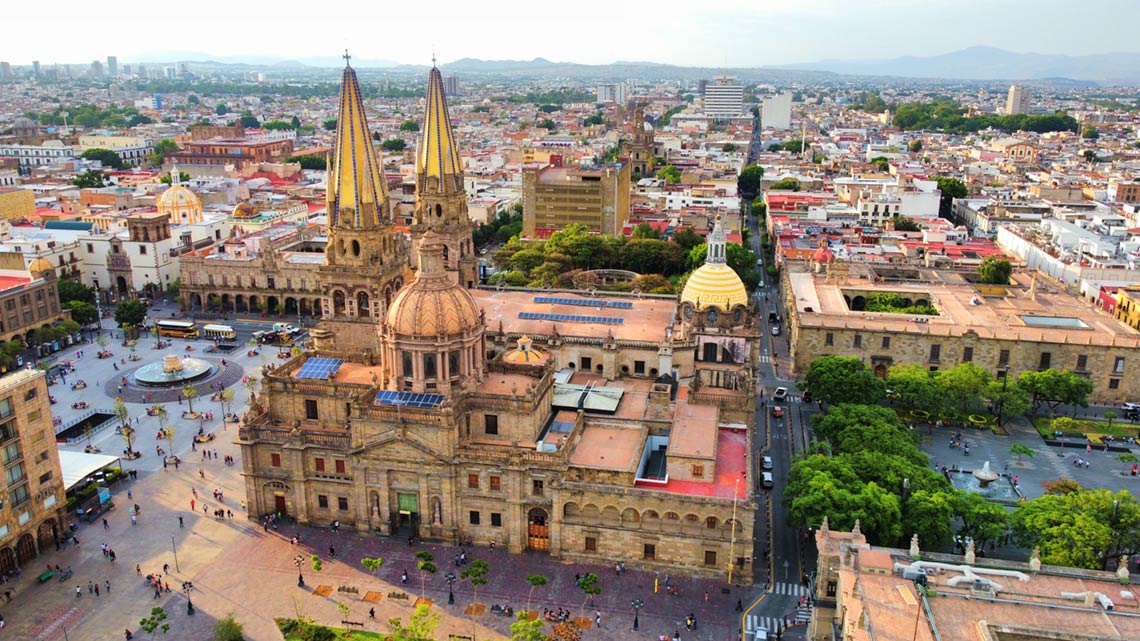 Tijuana is a city in the north of the Baja California peninsula, close to San Diego, at the Mexico-US border. This bustling town is classified as a global city for its cultural and commercial center.
Neighborhoods
Tijuana's main street, Avenida Revolución – usually swarmed by tourists – is lined with souvenir shops and bars. The town's many stadiums also host frequent wrestling matches (Lucha Libre) which are common entertainment.
The best-known landmarks are Tijuana's Cultural Center and the Jai Alai Palace. The Cultural Center is a modern structure that is home to a theater, a concert hall, a museum, and even an aquarium. Workshops, courses, programs, shows, literary events, expositions, conferences, and more, are often held there.
The Jai Alai Palace hosts many events such as concerts and theatrical plays. Its name is derived from the Basque sport Jai Alai.
Key Industries
In terms of industries and economy, Tijuana certainly has a dominating presence in the state of Baja California with some influence over the rest of Mexico.
The largest concentration of aerospace assembly plants in Mexico is located in Tijuana. Furthermore, it boasts the chief number of medical device manufacturers in all of North America. Besides aerospace and medical device production, the following manufacturing plants can be found in Tijuana: automotive, auto parts, furniture, plastic injection molding, and electronics.
Trends
As with all big cities, common sense is recommended. Tijuana is in the Mexican top rank for homicides per year. Nonetheless, visitors are generally safe as long as they practice good safety. In other words, it is best to stay in well-patrolled areas, remain on main highways, and avoid remote locations or secluded pedestrian alleys.
Even so, Tijuana is the center of cultural activity and boasts a lively nightlife, and a visit to nearby Ensenada never disappoints. Ensenada is not only a port city, but it also has great beaches where many Tijuanenses (residents of Tijuana) go to relax. Ensenada Beach is known for its calm water and soft sand.
The city hall has also introduced a green business program, asking entrepreneurs to register for the certification that confirms that their businesses count with all environmental measures.
Benefits and Trends of the Market
Mexico is a strong trading partner of the United States, and much is imported into the US through this northern city. San Diego's exports to Mexico are high, which is mainly due to its cross-border trade with Tijuana. A big part of San Diego's exports is destined for the Baja California peninsula.
Baja California holds the place of one of the top exporters in Mexico. With the United States being the largest exporter, China, Germany, Taiwan, and Japan have also invested in manufacturing plants in Tijuana.
Key Success Factors in Doing Business in Tijuana
Mexico has a stable and growing economy, and Tijuana with its strategic position is a major importer-exporter. Furthermore, labor costs are cheap and the workforce is highly skilled and efficient, leading to great production quality. Besides that, Mexico enjoys free-trade agreements with nearly all countries.
Consumer Base
Tijuana offers great entertainment. There are many wonderful restaurants and bars, and everything is available at accessible prices.
Additionally, one can enjoy pleasant weather, not too hot and not too cold.
Another benefit of living in Tijuana is good healthcare. Not only is it of high quality, but fees are also reasonable. A doctor's visit, dental work, and check-ups are cheaper than in the US. The medical staff is highly educated and gives excellent care.
An added plus point is affordable housing.
Last but not least, despite Tijuana's fame – or notoriety – for crime, as with life in any big city, one should use common sense. Foreigners are not targets for violent crime, but when they stray off the beaten path they might end up in the crossfire. So, one should always proceed with caution and follow the recommendations previously mentioned in this article.
Reasons to Grow your Business in the Market
Most residents in Tijuana speak English, which makes communication with foreign investors, managers, and visitors much easier. Staff training can even be done in English. The city's large population also provides an abundant workforce.
The labor unions in Tijuana are called White Unions, i.e. they are known as employer-friendly unions.
The city's location makes travel to and from Tijuana easy, being close to the American border, reachable not only by air and land but also by sea.
The port of Ensenada – a nearby city, and one of the top major ports in Mexico – supports Tijuana with import and export activities with countries such as China, Japan, the US, Panama, Costa Rica, Nicaragua, Jamaica, Venezuela, and others. This busy port received the maritime Prize of the Americas (WFP) for becoming the first green port in Mexico and the second in Latin America.
About Market Research in Tijuana
Before investing in this market, doing some research is always essential. One can use surveys, interviews, and focus groups for that. Taking these steps ensures better business choices and reduces risks. The main research types that are used are quantitative, qualitative, and strategic. Finally, getting acquainted with Mexico's immigration and tax laws is highly recommended as well, and it is best to obtain some assistance from local experts for that.
Contact us for your next Market Research Project.