Shipping and Logistics Market Research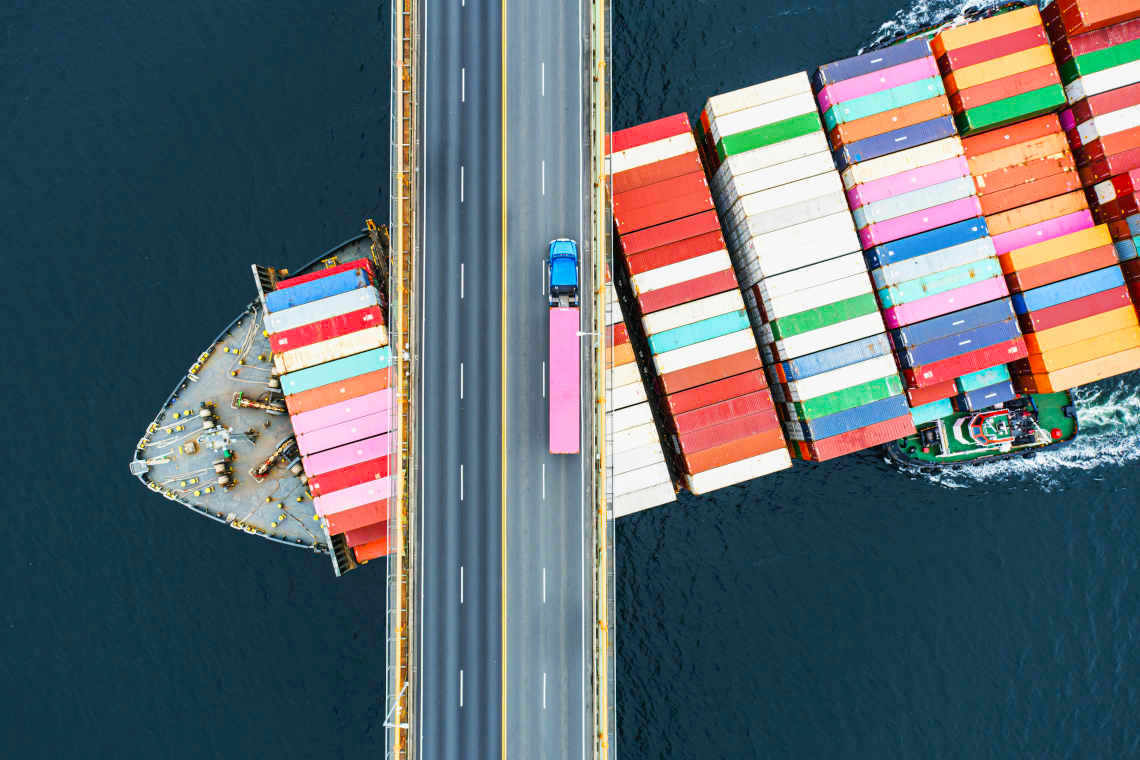 By conducting comprehensive market research on the shipping and logistics industry, businesses gain invaluable insights into key trends, competitive strategies, development potentials, and obstacles.
This type of market research is essential for any business operating in this industry, enabling them to make informed decisions about their operations and prevent potential risks in a highly competitive sector.
Importance of shipping and logistics market research
Shipping and logistics market research is a vital tool for businesses within this industry because it allows them to obtain in-depth data that assist decision-makers. Here are a few reasons why shipping and logistics market research is so important:
Through exhaustive shipping and logistics market research, businesses can correct the course of their operations and strategies by recognizing shifts in customer needs, technology breakthroughs, and fluctuations in demand. Being aware of these changes gives an organization a competitive edge that will subsequently result in higher returns.
Shipping and logistics market research can give businesses an edge by determining their competition's strengths, weaknesses, and market share. This information is essential to designing successful marketing plans that will help global companies gain a game-changing advantage.
Market research reveals businesses with areas with high growth potential such as fresh markets, groundbreaking technologies, and innovative services. This data can help companies develop their operations while also boosting their revenue streams.
Shipping and logistics market research assist companies in recognizing potential threats and issues such as regulation shifts, economic downturns, and supply chain disturbances. This information grants firms the capability to create contingency plans and safeguard themselves from hazards.
Best practices for conducting shipping and logistics market research
To gain a thorough understanding of the shipping and logistics market, it is advisable to consider multiple research methods such as surveys, focus groups, and interviews. By combining different approaches in the research process, companies can obtain a clearer picture of what is happening within the industry.
Comprehending worldwide patterns and regulations is necessary to guarantee a successful research project in this space. Keeping an eye on international trends may even hold relevant insights that are critical for success in shipping or logistics.
By working alongside specialized professionals in shipping and logistics, companies can take advantage of their expertise to guarantee that the research is both relevant and precise.
The shipping and logistics sector is constantly changing with cutting-edge technologies having an immense effect on it. Tracking these advancements can help organizations find innovative opportunities as well as potential dangers.
By utilizing data visualization tools, complex information can be effectively presented and more easily understood. This could prove invaluable when discussing research results with stakeholders.
Market trends in shipping and logistics market research
Shipping and logistics market research unveil several trends that are redefining this sector. Here are a few of its most significant trends:
The tremendous growth of e-commerce has resulted in an extraordinary requirement for shipping and logistics services to meet consumer needs. According to current market trends, consumers expect their online purchases delivered quickly. To cater to this surge in demand, delivery companies are dedicating efforts to investing in technological advancements as well as infrastructure development.
There is a heightened focus on sustainability as customers and regulators become more invested in reducing the environmental impacts of shipping. To meet this demand, logistics businesses have innovated by utilizing alternative fuels and decreasing emissions.
By integrating technology, shipping, and logistics companies are not only boosting their efficiency levels but also cutting back on costs. Data analytics is also currently used to optimize supply chains while automation is streamlining operations.
Companies are increasingly turning to outsourced third-party logistics providers to lower costs and increase efficiency. Market research confirms that this is a growing trend in the business world.
Businesses in the shipping and logistics industry understand that customer experience is critical to success. Therefore, they are investing heavily in delivering real-time shipment tracking, customized delivery options, and specialized services tailored to individual customers' needs.
The competitive landscape in the shipping and logistics industry
Shipping and logistics is a highly competitive market with countless contenders vying for consumer attention – and among the most prominent players in this lucrative industry are:
DHL offers comprehensive solutions, including air and ocean cargo transport, warehousing services, and distribution. With its robust presence in this industry, DHL empowers businesses to deliver their products across the globe with confidence.
FedEx is an international courier delivery services company that provides a full suite of shipping and logistics solutions across 220 countries worldwide. From express mail to freight forwarding, the possibilities with FedEx are endless.
UPS is an internationally renowned package delivery and supply chain management company that offers a comprehensive range of services, ranging from large-scale business solutions to small-scale customer service.
Maersk is a Danish shipping company offering container shipment and supply chain management, it has created an extensive network globally.
Opportunities and challenges in the shipping and logistics industry
Shipping and logistics market research shows a number of trends that are currently facilitating or complicating the activities of companies in this sector. Some of the most important opportunities and challenges are as follows:
Opportunities
As the world searches for solutions to climate change, investing in eco-friendly transport and logistics practices is becoming increasingly important. Companies that choose low-emission vehicles or renewable energy sources will gain an advantage over their competitors, creating a strong opportunity for growth in this sector.
Shipping and logistics market research reveal that companies that leverage automation, AI, and analytics can reduce operational costs while increasing productivity. By investing in these technological advancements, businesses will be well-prepared to compete in this industry.
With the skyrocketing demand for e-commerce, businesses specializing in same-day shipping have a golden opportunity to capitalize. Moreover, companies that are part of the e-commerce industry may invest in their own logistics network to gain more control over the supply chain process.
Companies that invest in emerging markets now will be perfectly placed for rewarding long-term growth. This is due to the increasing demand for goods and services from developing economies.
Customer satisfaction is rapidly rising as the top priority in shipping and logistics. Customers demand to have full visibility of their shipments, with an emphasis on reliability. Companies that provide a premier experience for customers will be able to set themselves apart while also creating a loyal consumer base.
Challenges
There are multiple regulations in this industry and companies must meet these regulations. Not conforming to these regulations may result in costly fines, extended delays, and lost business opportunities.
It may be costly to update and acquire new technologies to stay ahead of the competition. This means utilizing sophisticated transportation management systems, optimizing warehouse automation processes, and leveraging data-driven analytics.
Poor infrastructure and capacity limitations can severely hamper the shipping and logistics industry. Outdated or inadequate ports, roads, and other transportation facilities frequently lead to extra charges for customers as well as delays in shipments.
Shipping and logistics market research reveals that environmental regulations are becoming more stringent, and companies in the shipping and logistics industry must make sure they comply. This includes using cleaner fuels, investing in energy-efficient technologies, and reducing waste.
SIS International offers Quantitative, Qualitative, and Strategy Research. We provide data, tools, strategies, reports and insights for decision-making. We conduct interviews, surveys, focus groups and many other Market Research methods and approaches. Contact us for your next Market Research project.
Contact us for your next Market Research Project.