Select Service Hotel Market Research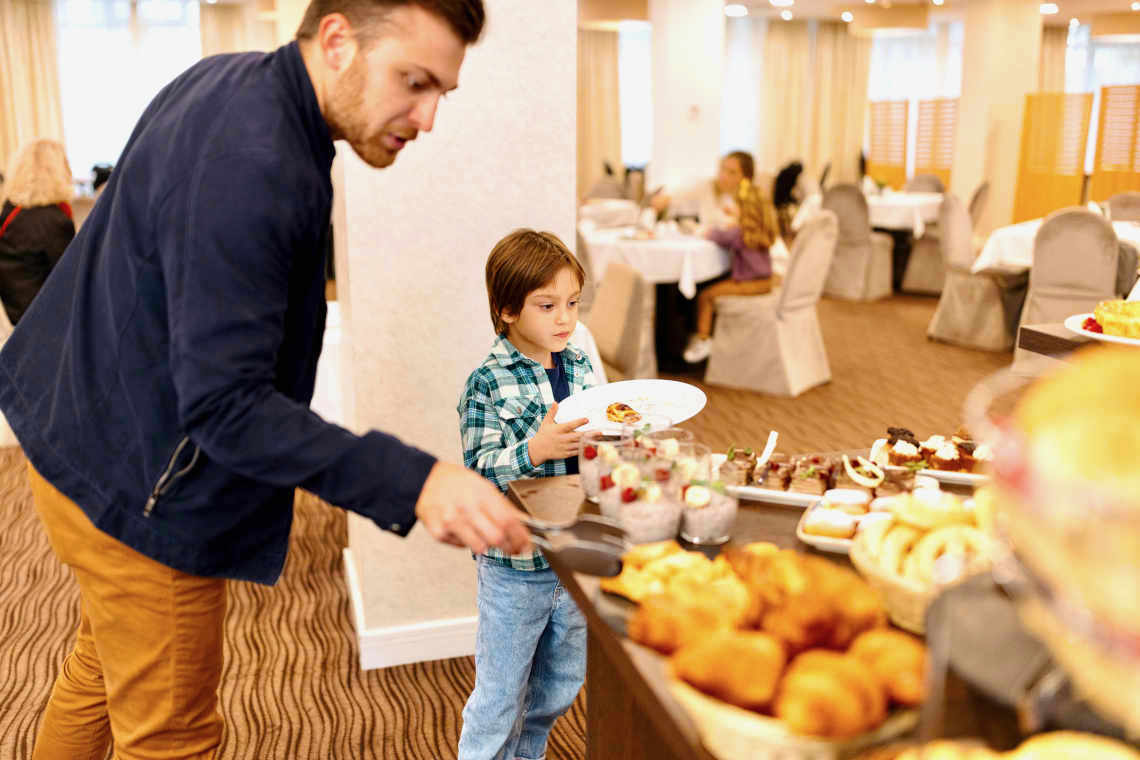 In a fast-changing hospitality industry, it is essential to keep up with travelers' trends and expectations – and select service hotels are a favorite choice for budget-minded tourists seeking the highest quality accommodations without splurging on luxuries. They provide optimal service accommodations at reasonable prices while omitting the expensive extras.
Therefore, select service hotel market research aims to provide a comprehensive analysis of the select service hotel sector, which is growing in popularity due to its balanced offering of essential amenities and services at affordable prices.
What is select service hotel market research?
The in-depth select service hotel market research involves the meticulous collection, examination, and understanding of relevant data and information related to the industry. The primary objective of this research is to discern the prevailing market trends, customer biases, competitive landscape, viable prospects, and challenges potentially affecting the performance and expansion of select service hotels.
With select service hotel market research, stakeholders can strengthen their business strategies by leveraging the results of these hotels' research.
Importance of select service hotel market research
By utilizing select service hotel market research, hoteliers can gain insight into the exact requirements and expectations of different customer segments to create personalized offerings that meet their needs. This not only increases guest satisfaction but also enhances service delivery.
By monitoring the newest trends in the select service hotel sector such as technological breakthroughs and ecological initiatives, hoteliers can gain a competitive advantage while satisfying the changing needs of travelers.
Comprehensive select service hotel market research offers valuable insights into the competitive landscape, unveiling the strengths and weaknesses of prominent players in the industry. These findings enable hoteliers to devise unique and effective strategies that set them apart from their competitors.
Select service hotel market research helps discover potential chances for development such as rising markets and new niches, in addition to challenges that could influence the industry like financial changes.
With select service hotel market research, hoteliers and investors can make data-driven decisions to drive growth in the select service hotel industry.
By monitoring their performance against industry standards and analyzing the competition, select service hotels can identify areas for improvement to consolidate a better position in the marketplace. In this way, they can make changes that will expand their position as hospitality leaders.
Current trends in select service hotel market research
By uncovering the latest and emerging trends in select service hotels, the research reveals a number of factors that are shaping the current dynamics of the industry, as well as its future direction. Some key examples include:
Personalization: In this era of personalization, travelers no longer settle for generic services. Select service hotels have evolved to meet these needs with highly personalized offerings that ensure guest satisfaction.
Technology integration: The hospitality industry is experiencing a major revolution to enhance guest experiences. Smart room features, contactless payment solutions, and mobile check-in/check-out systems are just some ways this sector has improved operations while providing guests with an elevated experience like never before.
Sustainability: With environmental awareness on the rise, select service hotels are utilizing sustainable practices to entice eco-friendly travelers and further enhance their brand image. This includes waste minimization, energy conservation, and the utilization of environmentally friendly products.
Health and wellness: The increasing relevance of health and well-being among travelers has prompted select service hotels to incorporate services that prioritize wellness such as fitness centers and chill-out zones for stress relief.
Co-working and hybrid spaces: Embracing the trend of remote working, select service hotels have created multi-purpose co-working spaces to supply both business and leisure travelers with more flexible workspaces.
Strategic partnerships and alliances: To further accommodate customer needs, select service hotels are actively forming advantageous partnerships with airlines, car rental companies, and local tour operators.
Opportunities and challenges of select service hotel market research
Select service hotel market research presents both opportunities and challenges for hoteliers, investors, and industry stakeholders. Some of the most important opportunities and challenges are the following:
Opportunities
Emerging markets: Exploring emerging markets could offer service hotels extraordinary growth potential and a bigger customer base.
Technological advancements: By incorporating cutting-edge technologies, select service hotels can take their guest experiences to the next level while streamlining operations and staying ahead of the competition.
Niche markets: By targeting and accommodating markets that appeal to the eco-friendly, business nomads, or other distinct segments of travelers, select service hotels can create a one-of-a-kind selling point and draw in devoted customers.
Strategic partnerships: By partnering with companies in related industries, select service hotels can provide extended services to their customers, access unexplored markets, and gain a competitive advantage. Strategic alliances are an effective way for these businesses to stand out from the crowd.
Adapting to changing preferences: Staying ahead of the curve in terms of customer demands and trends, select service hotels can constantly develop their services and amenities to meet the needs of their guests.
Challenges
Economic fluctuations: The select service hotel industry is especially vulnerable to economic fluctuations, which could significantly affect consumer spending and the demand for lodging. Thus, hotels must be prepared to respond quickly when market conditions shift unexpectedly.
Competition: To remain successful, select service hotels must stand apart from traditional lodging segments and modern alternatives like vacation rentals and major sharing economy platforms. Evolving their offerings to satisfy market trends is essential to remain relevant in the market.
Staffing challenges: Select service hotels can find it difficult to draw in and hold onto talented staff. Fortunately, this issue can be alleviated by supplying competitive pay plans, and employee advantages, and creating an upbeat work atmosphere.
Regulatory compliance: Service hotels must carefully balance a variety of regulations and industry standards to ensure compliance, preventing hefty fines or serious reputational harm.
Future outlook of select service hotel market research
The future of the select service hotel market research is expected to be determined by several trends and factors that will steer its growth. Some major elements likely to shape this sector include:
Continued focus on personalization: As travelers' expectations evolve and change, select service hotels should prioritize personalization to the greatest degree possible. They must utilize data-driven insights and technology to craft tailored experiences that satiate each guest's individual needs.
Adoption of advanced technology: As the wave of modern technology advances, select service hotels will likely benefit from this influx with their own integration of AI, IoT, and machine learning. These technologies can revolutionize guest experiences, streamline operational efficiency and provide valuable insight for better decision-making through predictive analytics.
Rise of the sharing economy: As the sharing economy, such as Airbnb, continues to shape hospitality trends, select service hotels must evolve by providing unique value proposals and separate themselves from other accommodation options.
Emphasis on sustainability and social responsibility: The growing concern for the environment and social responsibility will push select service hotels to adopt more sustainable practices and engage in corporate social responsibility initiatives to appeal to environmentally and socially conscious travelers.
Growing demand for experiential travel: As more and more tourists are looking for exclusive, genuine experiences while they travel, select service hotels must take advantage of this trend by providing immersive local excursions that put the destination's heritage and sights on display.
SIS International offers Quantitative, Qualitative, and Strategy Research. We provide data, tools, strategies, reports, and insights for decision-making. We conduct interviews, surveys, focus groups, and many other Market Research methods and approaches. Contact us for your next Market Research project.
Contact us for your next Market Research Project.