Potash Fertilizer Market Research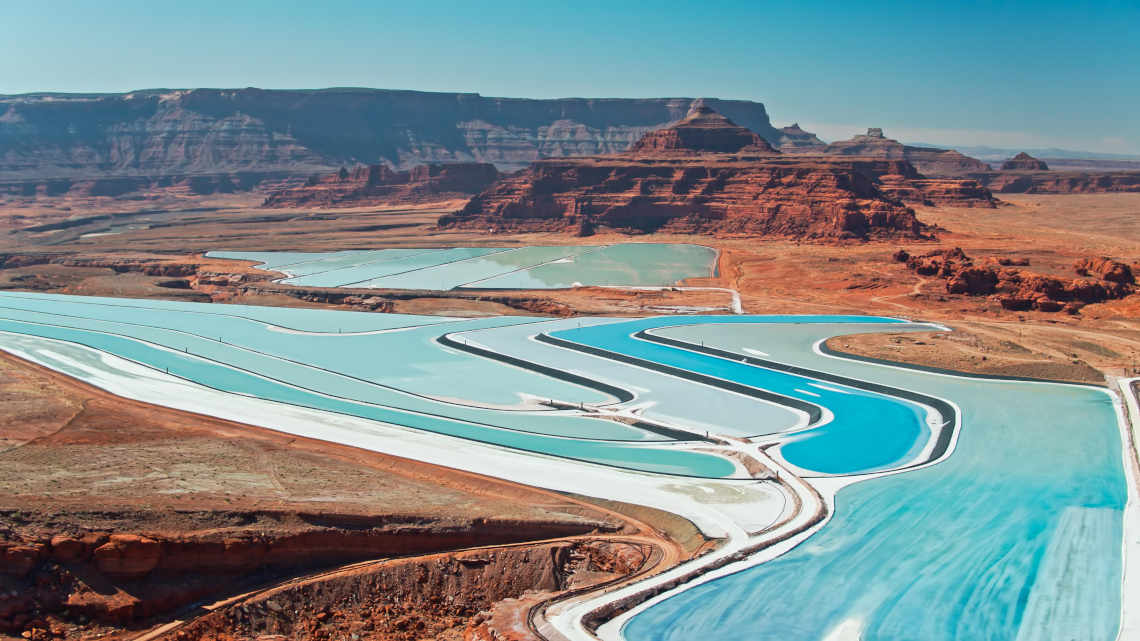 The Market Outlook for Potash
Potash fertilizer is a key component of agricultural production. Its production is based on the use of potassium, which is an essential micro-mineral for the proper functioning of the human body and has a high nutritional value. Potassium is also a basic nutrient for plants. Its main commercial use is in the production of fertilizer. Potash fertilizer is a multi-billion dollar market that is attracting the interest of investors worldwide. Its market value is constantly increasing and is considered a valuable asset with high prospects.
The forecast for global demand is optimistic and is expected to increase steadily. Because potash fertilizer is so closely tied to the entire agricultural sector, any analysis must take into account its pivotal role in the global economy. Agriculture is a major provider of food on a global scale. As such, it is not only beneficial to the economy as a whole but is fundamental to the existence of human life.
The Global Potash Fertilizer Market
Because agriculture is essential for sustaining life, the demand for agricultural products is mostly inelastic. This fact directly affects the global potash fertilizer market and ensures a continuous demand for it. On the other hand, current events, such as the Covid-19 pandemic and the Russia-Ukraine war, affect both production and prices. This means that all interested investors should keep a close eye on political and economic developments before deciding on their business strategy.
A very important aspect of potash fertilizer is its dominant position in the global fertilizer market as a whole. With a market share of more than two-thirds, it is the undisputed number one fertilizer in the world. The cultivation of arable crops throughout the world relies heavily on potash fertilizers. The expectation that the potash fertilizer market will continue to grow is based on solid arguments, as the need for higher crop productivity is expected to continue to increase.
Why Potash Fertilizers Market Research Matters
Potash fertilizers are a prerequisite for nutritional efficiency in today's world. The ever-increasing global population is leading to the extensive use of fertilizers to raise agricultural production rates to meet nutritional needs. The current rise in global inflation is another parameter that could affect the potash fertilizer market. Increased production could shift the demand curve and thus reduce prices. In any case, the importance of potash fertilizer market research is explicitly recognized. It would not be an exaggeration to say that potash fertilizer is a factor of political stability due to its key role in ensuring global food security. In addition, there are other areas of interest regarding the role of potash fertilizer:
Reducing insect pests in crops
Reducing plant diseases
Increasing plant vigor
Potash fertilizers act as catalysts for plant survival and growth.
Key jobs
Several jobs are associated with the potash fertilizer industry:
Potash mine operators
Chemical technicians
Maintenance mechanics
Construction specialists
Mechanical engineers
Quality Assurance Coordinators
Potash is found in the seabed as well as in soil and rock. Mining and extraction processes are therefore highly sophisticated.
About Potash Fertilizer Market Research
The leading role of potash fertilizers in the corresponding industry adds value to its research. Their steady production and use in agriculture allow for increased food production, alleviate the problem of world hunger, and maintain the pattern of crop yields. Moreover, there is a qualitative difference that distinguishes potash fertilizers, because potassium is vital for human nutrition and plays an important role in the healthy growth of muscles and organs of the human body. As a result, potash fertilizers do not attract negative reactions for human health, as most fertilizers do.
Potash Fertilizers and the Cannabis Industry
Another important area of interest is the growing cannabis industry. Potash is extremely important for cannabis plants, increasing their size and density, improving water use efficiency and increasing their resistance to frost. With the cannabis industry already a multi-billion dollar market and the future opportunities that will arise as more countries understand its value and regulate their laws accordingly, it's easy to see why potash fertilizers are such a valuable investment. Its importance is reflected in its prices on the stock markets, which are steadily rising.
Contact us for your next Market Research Project.