Petrochemical Market Research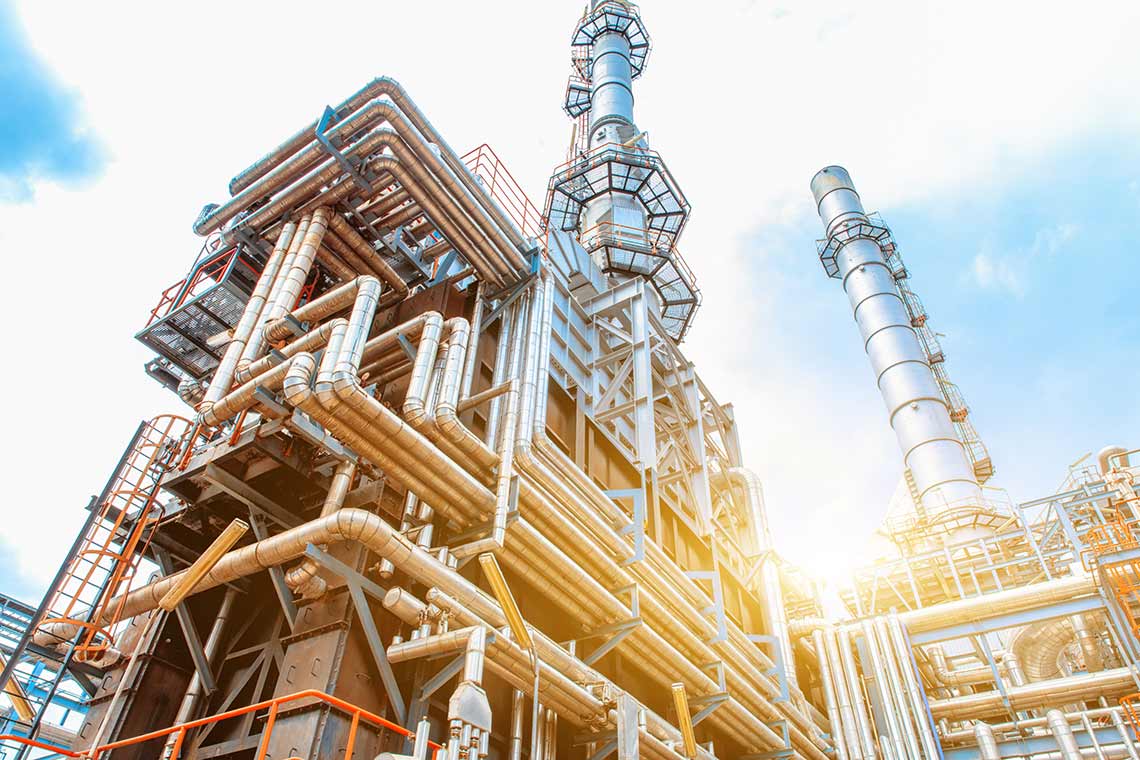 What are Petrochemicals?
Petrochemicals are a large group of chemicals derived from oil and natural gas. We use them for several chemical purposes. In fact, they are very important in modern everyday life. They are at the core of many industries, including:
Plastics
Cosmetics
Textiles
Packaging
Toiletries
Why is Petrochemical Market Research Important?
The demand from several end-use industries has been on an upward trend. These industries include building & construction, aerospace, food & beverage, and healthcare. Thus, the market has seen much growth over the past few decades. Yet, many have expressed concern about the impact of plastics. So, the demand for plastics in several core sectors has declined. Thus, the growth in the market is likely to slow down soon.
Market research is essential for firms to spot trends such as these. For example, emerging markets are seeing an increase in petrochemical companies. Market forecasters expect this trend to continue. The point is that this data is of tremendous help to existing and aspiring firms in the industry. And Market Research is the best way to get such data.
Why Businesses Need Market Research
A business needs to market itself to succeed. As we have seen, market research gathers data to learn about target consumers. Firms use it to find out where these consumers live, how they buy, their income range. Such research propels companies to success in several ways. It provides the answers needed to make decisions that will move them forward. Market Research is a vital part of any business strategy, whether big or small, B2B or B2C, new or old.
Doing regular Market Research is essential for keeping up with recent trends. It also helps companies to compete. They can identify new customers and learn about existing ones. It also helps them set feasible targets for their business and develop new and effective strategies, allowing them to solve their biggest market challenges. With Market Research, these firms gain the tools to look into expansion. They also see how they can expand their product offering.
Key Job Titles
This industry is still a crucial player in the energy mix. Employers are investing in new staff, including:
Process Engineers
HVAC Engineers/Specialists
Rotating Equipment Engineers
Key Success Factors
Location used to be crucial to success in this industry. But demand has slowed in emerging economies, and feedstocks have become less abundant. So, it's likely that companies will have to take a disciplined approach to expansion. Industry players will also need to work harder on strategy. They will need to produce more on the industry's large-scale projects. One of the methods that will help is digital and advanced analytics to improve production.
About Petrochemical Market Research
Market Research can appear a daunting prospect for the time-starved business owner. Yet, both Qualitative and Quantitative Research have their strengths. When used together, they provide valuable mixed-method results. These results help players in the industry to understand their target customers' needs. It also helps them assess the quality of their competition. When these firms add in Strategy Research, it remedies their weaknesses. Thus, they avoid slip-ups that can cause the business to fail.
Researchers have several tools at their disposal for dealing with this industry. They can use Focus Groups to gather people's ideas, opinions, and beliefs. This research tool helps firms when they develop new products. Surveys and interviews are also beneficial. Once the company gathers the relevant data, they can tweak their products. In that way, they ensure that they meet the target customers' needs.
Petrochemical Market Research
Petrochemicals are chemicals derived from Petroleum and Natural Gas and are components of many of the most popular products in the world. Petrochemicals include Ethylene, Propylene, Butylenes, Benzene, Toluene, and Xylenes.
The growing growth in demand for petrochemical products and their derivatives is driven by growth in household consumption, personal care products, packaging and construction materials.
Global petrochemical demand continues to grow. This can be attributed to the increase in household consumption, personal care products, packaging, and construction materials.
There are a few drivers of industry growth and demand:
Household consumption: The doubling of the number of households with at least one car has contributed significantly to the rise in gasoline usage. In addition, electric vehicles and other new technologies may boost the diesel usage over time.
Personal care products: There is growing demand of skincare products which can boost demand for petrochemicals. Meanwhile, data pinpointed baby boomers' preference towards more traditional mainstream products rather than those containing animal ingredients.
There are new opportunities for both new entrants into this market as well as established companies seeking to expand their operations into new geographical markets where they can meet the demand.
Petrochemical Decision Makers
Petrochemical Market Research can be conducted in the form of interviews with the following stakeholders:
Controls Engineers
Policy Analysts
Environmental Health and Safety Managers
Export Managers
Petrochemical Consultants
Subject Matter Experts
Refinery Experts
Turbomachinery Sales
Petrochemical Safety Manager
Process Optimization Engineers
Quality Assurance Engineers
Petrochemical Trading Managers
Petroleum Petrochemicals Operations Managers
Design Engineers
Instrument and Metrology Technicians
Chemical Engineer
Automation Engineers
Technical Engineers
Equipment and Facility Managers
Plant Managers
Industry Trends
Major trends in the sector include competitive pressure to improve operational efficiency, reduce feed stock costs, and sustainability efforts.
The petrochemical industry is one of the most competitive industries in the world, with companies competing on a global scale. The sector experiences high levels of overcapacity and weak demand growth, resulting in a decline in its share price over the past few years. In addition to this, there are also increasing concerns about environmental protection around production sites, as well as energy conservation efforts made by governments for reducing carbon emissions.
About the Middle East Petrochemicals Industry
The Middle East is one of the fastest growing petrochemical markets in the world. The region produces one-third of the world's polyethylene, which is used in everything from packaging to consumer goods.
The rise of Middle East's demand for petrochemical products involves a number of factors. This include increasing disposable income levels across various countries such as Saudi Arabia and United Arab Emirates (UAE). Also, the growing urbanization levels across these regions are noticeably significant. In fact, consumers' spending on cosmetics and toiletries snatched a large portion of this trend.
The Middle East region has been undergoing transition. Aside from its abundant supply of oil, its low labor costs and favorable tax regimes allowed local production facilities to operate profitably.
The Middle East's share in petrochemicals is expected to increase substantially.
Although most of the growth in major petrochemicals will come from emerging economies such as India and China, but a rapid growth in petrochemical demand in the Middle East is anticipated over the next five years.
Saudi Arabia is a global leader in ethylene production, and predicted to expand its ethylene production capacity in the succeeding years.
Saudi Arabia is currently the world's largest producer of ethylene. As consumers continue to demand more and more polymers for their products, Saudi Arabia plans on significantly increasing their production capacity through joint projects with several major international petrochemical producers. These investments are expected to attract other players in the polymer value chain such as converters and packaging manufacturers.
This would mean that Saudi Arabia would become one of the largest exporters of ethylene, which is used to make polyethylene (the most widely used plastic with a wide range of applications from packaging to consumer goods).
About Polyethylene Market Research
Polyethylene is an important material in the petrochemical industry. It plays a key role in manufacturing different types of chemicals, from plastics and paints to lubricants and sealants. The demand for this product has increased significantly because it can be produced at lower cost than other materials such as petroleum-based ones or natural gas-based ones.
This rise in demand for polyethylene has led many countries around world including Saudi Arabia into investing heavily into their own production facilities. This does not only meet the domestic needs, but also export them abroad where a huge potential market awaits just outside our borders.
About Petrochemical Market Research
Petrochemicals affects many aspects of daily life. Market Research uncovers the data, insights, tools and strategies to be competitive in this strategically important industry. SIS provide Market Research worldwide especially in important economies in the industry such as Saudi Arabia, the Middle East and other markets. We provide Qualitative Market Research, Quantitative Market Research, Market Entry Consulting and Strategy Research. Contact us for your next Petrochemical Market Research project.