Maritime Market Research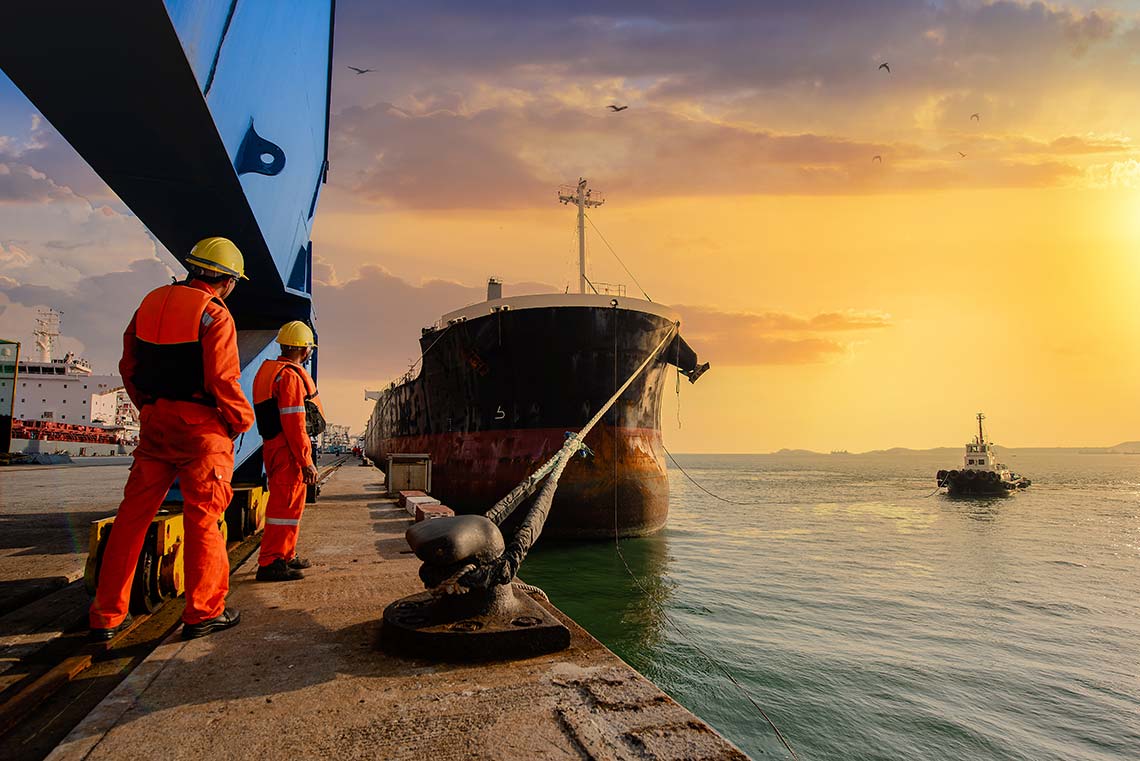 Maritime refers to anything connected with the sea. The maritime industry comprises companies that focus on developing and manufacturing vessels involved in maritime commercial or military activity. The naval market encompasses any service or process involving marine vessels for shipping, transportation, and recreation.
Why is the Maritime Market essential?
The maritime industry has been an established means of transport for almost 5,000 years, with significant shipping routes beginning in the Arabian Sea to avoid land-based bandits. Today, it exists as a globally spanning market centered around ship transport overseas and along coastal waterways – enabling the distribution of goods, people, and services across different continents 24:7, 365.
Trends in the Maritime Market
Navigational Upgrades
Current solutions for navigation within the maritime industry are robust and serve well for navigating ships to their next destination. Sonar, radar, and GPS have become essential in the navigation process for ship captains. However, there is room for improvement with these technologies.
As a result, marine companies have begun to employ new navigational tools that enhance optimized route mapping, leverage LiDAR technologies for heightened situational awareness, and increase auto-pilot to maximize efficiency and reduce travel times.
Capabilities Investments
The maritime market has witnessed a significant increase in the number of companies expanding their carrying capabilities. As a result, the acquisition of general cargo ships, bulk cargo ships, chemical tankers, container ships, passenger ships, and Liquified Natural Gas (LNG) tankers has been increasing steadily and appears to be continuing this trend.
LNG is especially promising in this market, as it serves as a lighter weight, more efficient fuel for ships equipped with LNG engines. As global trends continue the push toward cleaner fuels, the maritime industry will follow suit – adopting more efficient methods for distributing goods and people.
Data Analytics
Since their inception, big data and advanced data analytics software have enabled marine-based organizations to implement efficient distribution and inventory management protocols. In addition, big data has been leveraged by companies to better understand inefficiencies in their supply chain and find immediate solutions to overcome these obstacles.
Advanced data analytics tools can also streamline shipping and add strengthened informational security for those involved. Tracking employee productivity, ship performance, carrying capacities, fuel consumption, and more are all made possible by data analytics. Moving forward, companies that do not adopt these trends will likely struggle to remain profitable against their competition.
Machine Learning and Artificial Intelligence
Artificial Intelligence and Machine Learning (AI/ML) have been re-shaping the shipping industry similar to data analytics. However, AI/ML eliminates the need for payload operators and ship crews to spend time analyzing data manually. Instead, these technologies enable ships to learn about themselves and identify any inconsistencies in performance or efficiency.
Maintenance tracking, inventory tracking, encryption, and real-time alerts from AI/ML are huge proponents in revolutionizing the shipping industry. Someday, they will become standard in the toolbox for almost all large-scale carriers.
Tourism
Tourism in the maritime market has bloomed new economic opportunities for countries all around the globe. In countries like Malaysia and Sri Lanka, coastal tourism is the main contributor to their GDP. Organizations have recognized the opportunities in this industry, making significant investments in new ships, added security, and even the ports they visit to help expand consumer demand for marine tourism.
Added security for tourists has become a significant point of concern for many organizations and has led to trends shifting toward more robust air quality monitoring on-board, decentralized CCTV capabilities, and increased hiring of security personnel. These strengthened security protocols for coastal tourism enables organizations to offer tourists new areas of travel (like Iran) without concerns for their safety. Thus, opening the door for ample investment opportunities around the globe.
Opportunities in the Maritime Market
Companies making investments in new ships and port infrastructure can expect better bottom lines as the price of fossil fuels continue to fluctuate and aging infrastructure creates impedances to the supply chain.
Leveraging new emerging technologies like autonomous ships, robots, blockchain, AI/ML, and even LiDAR can improve operational efficiency and boost overall productivity without extra crew members. It can also make travel safer and decrease the likelihood of disaster.
New tourism markets are becoming available due to enhanced security capabilities. Therefore, companies that can offer unique travel destinations once non-navigable and market them reasonably should expect significant interest from the tourism segment.
Coastal hotels, restaurants, and entertainment can expect great returns from the investments made in the maritime tourism industry.
Challenges in the Maritime Industry
As aforementioned, the maritime industry has struggled with security for ages, and it is a genuine concern for cargo carriers and tourist ships alike. Unfortunately, pirates have taken entire ships hostage, stolen goods, and injured or killed people in the past, so the importance of ship security throughout the industry is a challenge that does not appear to be leaving anytime soon.
Maritime shipping requires much greater timelines compared to air travel and distribution. Because of this, companies in the marine sector need to find ways to remain competitive and attract tourists and customers with innovative, mutually beneficial solutions. Of course, large cargo ships, chemical tankers, and container ships do not have much to worry about in this sense. Still, as the aerospace industry continues to evolve, it is a challenge that the marine industry must be mindful of moving forward.
Emerging technologies are expensive, so smaller organizations that do not have the means to make these investments must operate at greater efficiencies to avoid losing their competitive edge in this marketplace. Although these smaller organizations lack added digital and physical infrastructure, they make up for it through speed, efficiency, and cost.
New Technologies
Blockchain is an emerging technology in the maritime space that provides digital, encrypted, tamper-proof ledgers for everyone involved in the shipping process. Along every stage in the shipping cycle, blockchain enables companies to manage inventory better, increase operational security, and maximize efficiency.
Liquified Natural Gas (LNG) engines have slowly infiltrated the shipping industry and will continue to do so unless a more efficient or renewable alternative exists. For now, companies can expect to see significant investments toward the adoption of LNG to increase bottom lines, reduce carrying weight, and better serve the global climate.
The possibilities with AI/ML are endless, and they can prove beneficial to the maritime industry. These digital tools enable robots, ships, engines, and sensors to optimize operational protocols and better themselves without the need for human interaction. Tools like AutoML, which automatically trains itself without additional programming, will foster new opportunities for cargo and passenger carriers around the globe. These technologies have proven incremental in the advancement of the U.S. Army and will exhibit many similar possibilities for the commercial maritime segment.
Why is Maritime Market Research Important?
Market Research looks at the big picture and factors in all the different trends, competitors, outlooks, geographies, and global politics which influence a market. It is a unique process that facilitates a better understanding of a company's market and enables them to execute strategic, well-defined objectives.
Maritime market research is vital because of the significant shifts happening throughout the industry. Marine market research can enable marine-based organizations to leverage fact-based, data-driven insights when executing critical decisions.
Qualitative research in the maritime industry allows companies to gain insights into their target market by directly capturing their consumer's voices. These invaluable insights can lead to new technologies, more efficient operational procedures, and even targeted marketing campaigns that connect better to the intended audience. They also enable business leaders and critical decision-makers to enter new territories without the uncertainties associated with consumer needs.
Quantitative research in the maritime industry involves numerical or Boolean data analytics that focuses on a narrowly focused scope within the sector. These insights can provide business leaders with statistically significant insights on product offerings, services, and competitive strategies to provide a competitive edge when navigating such a contested market.
Maritime market research is essential because it enables marine-focused organizations to see the big picture in their industry and make strategic, informed business decisions backed by fact-based evidence. Without these insights, companies have made ill-informed investments into dying industries which take significant action to remediate. SIS Maritime market research avoids these issues and puts organizations on the right path for success.