Home Remodeling Market Research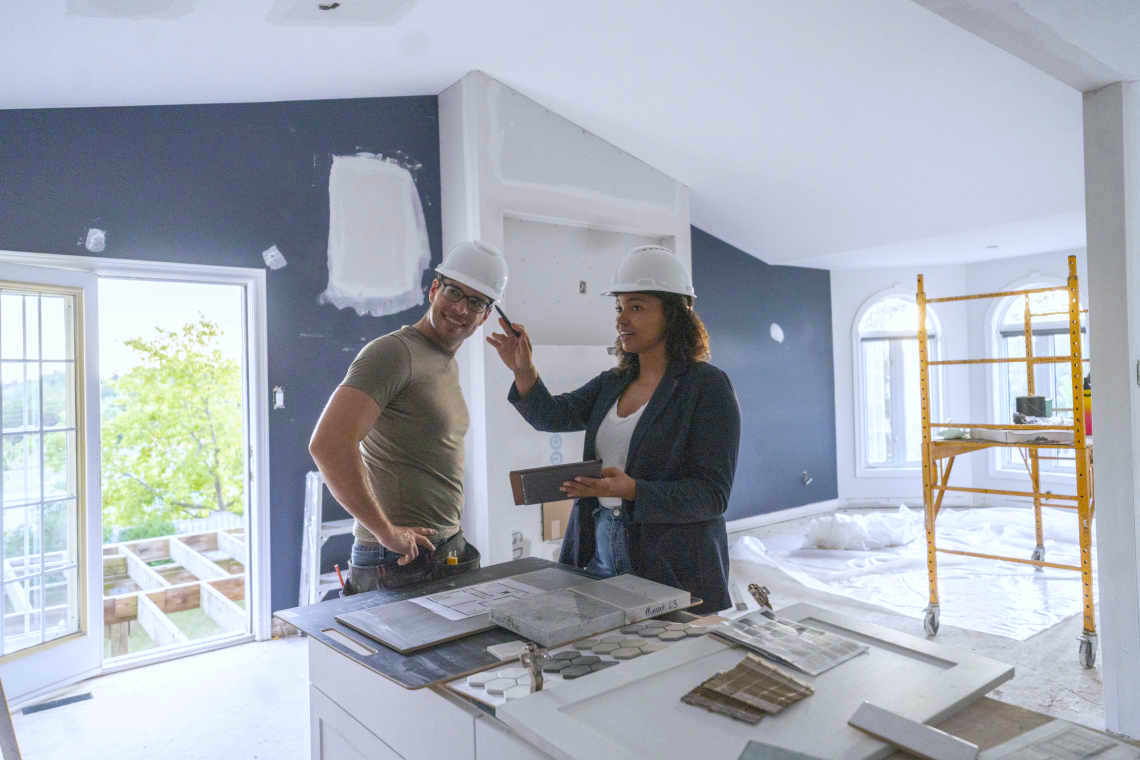 In the world of real estate and interior design lies the home remodeling industry. An industry that reflects societal values, economic shifts, and personal aspirations – and today, homeowners are seeking to transform their living spaces, not just for aesthetics, but for functionality, sustainability, and even wellness.
Based on this trend, home remodeling market research emerges as a remarkable tool for detecting customer needs in this constantly evolving market.
Why is Home Remodeling Market Research so Critical Today?
In today's rapidly evolving socio-economic landscape, the dynamics of the home remodeling industry are shifting at an unprecedented rate. The importance of home remodeling market research has become even more pronounced, and here's why:
Consumer Preferences Are Evolving: The modern homeowner is influenced by digital media, lifestyle shifts, sustainability, and personalization. Home remodeling market research offers insights into these ever-evolving preferences, adapting to the growing needs of consumers.
Economic Factors: With economic fluctuations and the unpredictable nature of housing markets, homeowners are often opting to remodel rather than relocate. Understanding this shift and its implications is paramount for businesses in the sector.
Technological Advancements: The rise of smart homes, advanced design software, and virtual reality tools for remodeling previews has revolutionized the industry. Home remodeling market research provides insights into how technology is being adopted and what the future might hold.
Sustainability and Eco-consciousness: As global emphasis on sustainability grows, homeowners are seeking eco-friendly remodeling options. Market research sheds light on these trends, from sustainable materials to energy-saving solutions.
Regulatory and Compliance Changes: Building codes, zoning regulations, and environmental guidelines can change, impacting the remodeling industry. Staying abreast of these through home remodeling market research ensures businesses remain compliant and informed.
Key Players in the Home Remodeling Market
The home remodeling industry is a multifaceted sector, encompassing a variety of businesses and stakeholders, each contributing significantly to the overall landscape. Here's a look at some of the key players who shape the direction, trends, and innovations within this vibrant market:
The Home Depot: An American retail giant specializing in home improvement.
Lowe's: Another major player in the US home improvement retail sector.
Menards: A chain predominantly in the Midwest, it offers a range of home improvement goods.
Sherwin-Williams: A global leader in the paint and coatings industry.
IKEA: The Swedish multinational offers a range of affordable home furnishing products, influencing remodeling trends.
Houzz: A platform connecting homeowners with remodeling professionals and offering design inspirations.
HomeAdvisor: An online marketplace that connects homeowners with trusted service professionals.
Technologies Revolutionizing Home Remodeling Market Research
The intersection of technology and home remodeling has created several opportunities, both for those seeking to transform their living spaces and for businesses looking to understand and tap into emerging market trends. As the thirst for data-driven insights grows, here's a look at the technologies reshaping the landscape of home remodeling market research:
Virtual Reality (VR) and Augmented Reality (AR): VR headsets allow homeowners to "walk through" their remodeled space before any physical work begins. AR apps on smartphones or tablets enable users to visualize how different products (like furniture or fixtures) would look in their actual spaces.
Big Data and Advanced Analytics: Aggregated data from online platforms such as social media or remodeling websites, provides insights into consumer preferences and emerging trends. Additionally, using past data, advanced algorithms can predict future remodeling trends, allowing businesses to stay ahead of the curve.
3D Printing: 3D printing allows for tailored designs in fixtures or even architectural elements, based on specific market demands. Instead of traditional showrooms, businesses can print samples on-demand for customers to visualize and feel.
Internet of Things (IoT): As more homeowners seek to integrate smart home devices, understanding the IoT landscape becomes crucial for remodelers. Connected devices provide real-time usage data, offering insights into homeowner behaviors and preferences.
Emerging Trends in Home Remodeling Market Research
The Rise of Biophilic Design: Homeowners are increasingly seeking connections to nature within their living spaces. Home remodeling market research indicates a preference for natural light, indoor plants, water features, and organic materials, emphasizing a holistic sense of well-being.
Tech-Integrated Homes: Beyond just smart speakers or security systems, the demand is growing for fully integrated smart homes. This includes advanced home automation, energy management systems, and IoT-enabled appliances.
Flexible Living Spaces: As remote work becomes more prevalent, homes need to adapt. Home remodeling market research shows an uptick in demand for multifunctional rooms, moveable partitions, and dedicated home offices.
Localized and Cultural Designs: While global design influences remain strong, there is a rising trend of homeowners seeking localized or culturally resonant designs. Market research is diving into regional aesthetic preferences and traditional design elements.
Aging-in-Place Renovations: As the global population ages, homes need to be more accessible. There is a growing demand for single-level designs, wider doorways, ramp installations, and other accessibility features.
Prefabricated and Modular Solutions: Prefab and modular design solutions are gaining traction due to their cost-effectiveness, reduced construction times, and sustainability factors.
Future Outlook of Home Remodeling Market Research
As the global landscape undergoes transformations, the home remodeling industry is not far behind in experiencing its wave of change. The fusion of data analytics and an ever-evolving consumer base ensures that market research will continue to play a key role in shaping the sector's future.
Sustainability: Eco-conscious remodeling will not just be a trend but a mainstay. Home remodeling market research will focus on understanding consumer preferences for sustainable materials, energy-saving solutions, and green construction techniques.
Digital Natives Influence the Market: As millennials and Gen Z become primary homeowners, their digital-first approach will reshape remodeling preferences. Home remodeling market research will delve into the merging of smart home technology with remodeling and the increasing preference for online consultations and virtual design previews.
Global Design Influences: As the world becomes more connected, design influences will have no boundaries. Home remodeling market research will track global design trends, ensuring businesses can cater to a cosmopolitan clientele.
Resilience in Design: In the face of changing climates and natural disasters, future homes will prioritize resilience. Market research will focus on understanding the demand for features like storm-resistant structures, flood barriers, and fire-resistant materials.
Diversification of the DIY Segment: The DIY market will continue to grow, with research focusing on the preferences, spending habits, and challenges faced by this segment. This will also lead to the rise of DIY-support products and services.
About SIS International
SIS International offers Quantitative, Qualitative, and Strategy Research. We provide data, tools, strategies, reports and insights for decision-making. We conduct interviews, surveys, focus groups and many other Market Research methods and approaches. Contact us for your next Market Research project.
Contact us for your next Market Research Project.