Heavy Machinery Market Research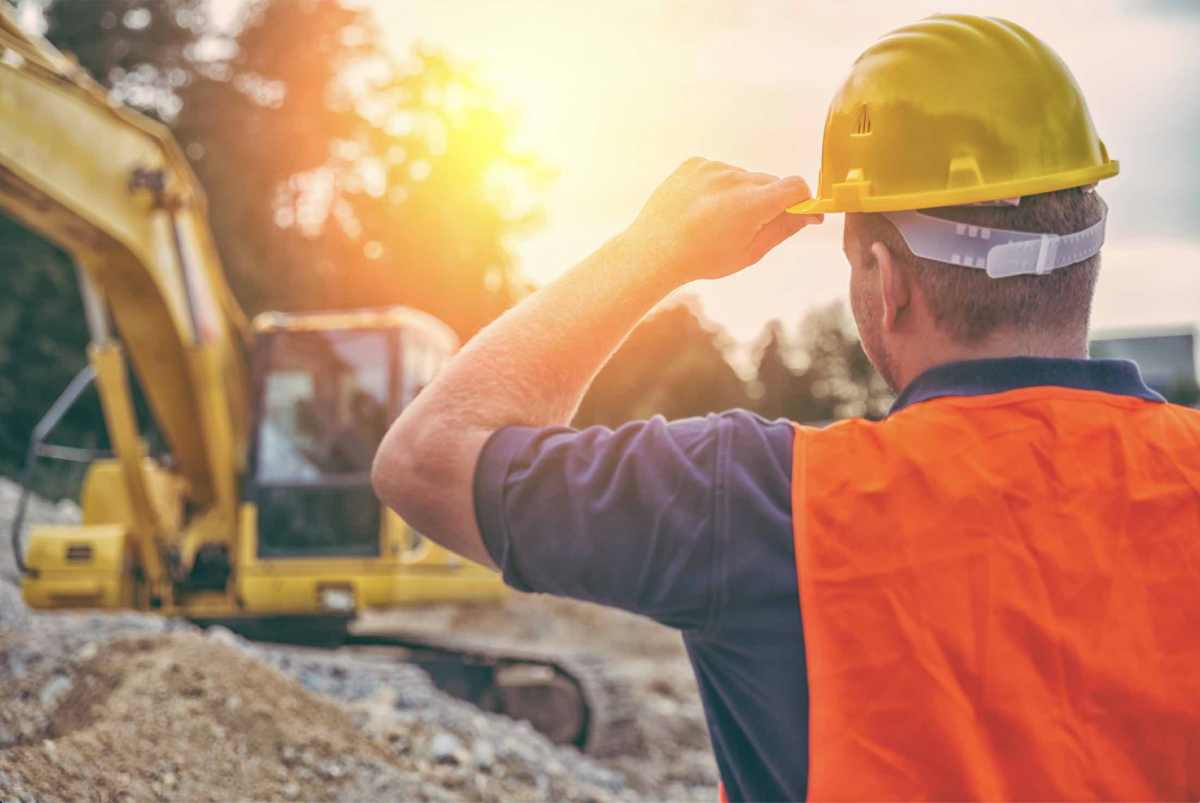 Market analysts expect growth in the heavy machinery manufacturing industry.
They project that this growth will occur over the next seven or so years. Several key factors drive the growth of the industrial equipment market. Examples are growth in real estate and more involvement in the private sector. Residential and commercial infrastructure set-up in emerging economies also drives growth, as do improved economic conditions in a market.
Types of Heavy Machinery
Bulldozer
Compactor
Excavator
Backhoe
Telescopic handler
Wheel Tractor Scraper
Feller Buncher
Loader
Grader
Trencher
Paver
Dump Truck
Forklift
Cranes
Forwarder
Skidder
Harvester
Global Construction Equipment Market Size
COVID-19 has slowed down the economy. This slowdown is affecting sales in the construction and mining equipment market. Still, analysts expect a recovery once the situation improves. The top company in the heavy machinery market is Caterpillar Inc. AB Volvo, CNH Industrial NV, Hitachi Ltd., Doosan Infracore Co. Ltd., Komatsu Ltd., Deere & Company, and J C Bamford Excavators Ltd are also heavy-hitters.
Analysts have uncovered several construction equipment trends. Of significance is the ongoing shift from traditional to automated. Global demand for more upgraded, fuel-efficient equipment is on the increase. The Asia-Pacific region may emerge dominant in the worldwide heavy machinery market share. Analysts also expect the European market to grow due to improving employment levels. That market also had an increasing demand for new housing units (pre-COVID).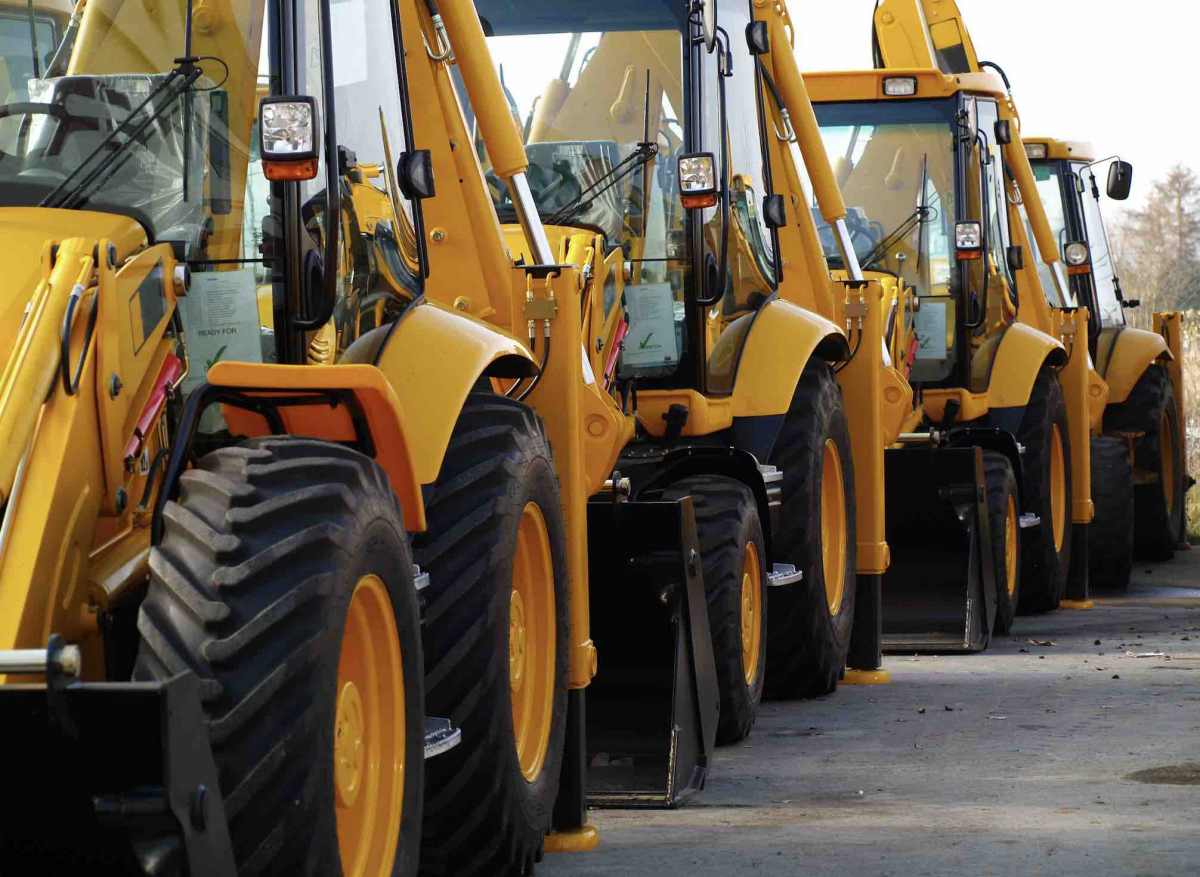 Construction Equipment Manufacturers' Market Share
Many large cities across the globe are going through rapid industrialization. That, coupled with lucrative employment opportunities is supporting the population shift from rural to urban areas. It is one of the drivers of growth in the construction equipment industry (India and China are examples). The construction equipment market in India is also growing due to smart city projects. The need for construction equipment is high from the residential construction sector. These projects boost the demand for high-quality heavy machinery.
The heavy equipment industry is also seeing an increase in public-private partnerships. Many of these partnerships are for installing infrastructure work. There has also been wide-scale adoption of the rental business model. Many companies are entering the construction equipment rental business. They are finding the profitability of the rental model to be attractive. These factors have increased demand for heavy machinery over the past few years.
Cat Market Share in Construction Machinery
Almost every construction equipment report shows Caterpillar Inc. as a market dominator. The Cat equipment product line comprises more than 300 machines. It sets the standard for the heavy machinery industry. Cat also dominates the heavy equipment rental and used equipment markets. The company also produces footwear, clothing, scale models, toys, accessories, and more.
The Impact of COVID-19 on the Construction and Mining Equipment Market
COVID-19 has hurt construction equipment marketing and sales. Caterpillar has reported declining sales, which, of course, has led to a drop in profits. The industry will feel the impact of the continued global economic uncertainty. Some companies are not even providing a financial outlook for the near future. Still, many governments have classed heavy machinery as an essential activity. They need equipment for the support of critical infrastructure. Thus, equipment manufacturers can continue to operate in those countries.
In the wake of the crisis, manufacturers are implementing new methods. They are also adding safety procedures to continue production where possible. Some companies have shifted their focus. They have started to make and distribute lifesaving personal protective equipment. Others have found it necessary to close some facilities to keep employees safe. Plants are also closing because of reduced demand.
Why is Heavy Machinery Market Research so Important?
Heavy Machinery Market Research is essential. It is invaluable for stakeholders in the construction and mining industries and crucial for a better understanding of your customers. It also gives you knowledge about your competitors and how they approach the market. SIS International Research provides insights into the heavy machinery industry. We help you identify and analyze the needs of your market. In that way, you can improve your efficiency and profitability.
Market Research methods include:
Online Focus Groups
Surveys
In-Depth Interviews
Video Interviews
Ethnography
Online Communities
Secondary Research (Desk Research)