Boutique Hotel Market Research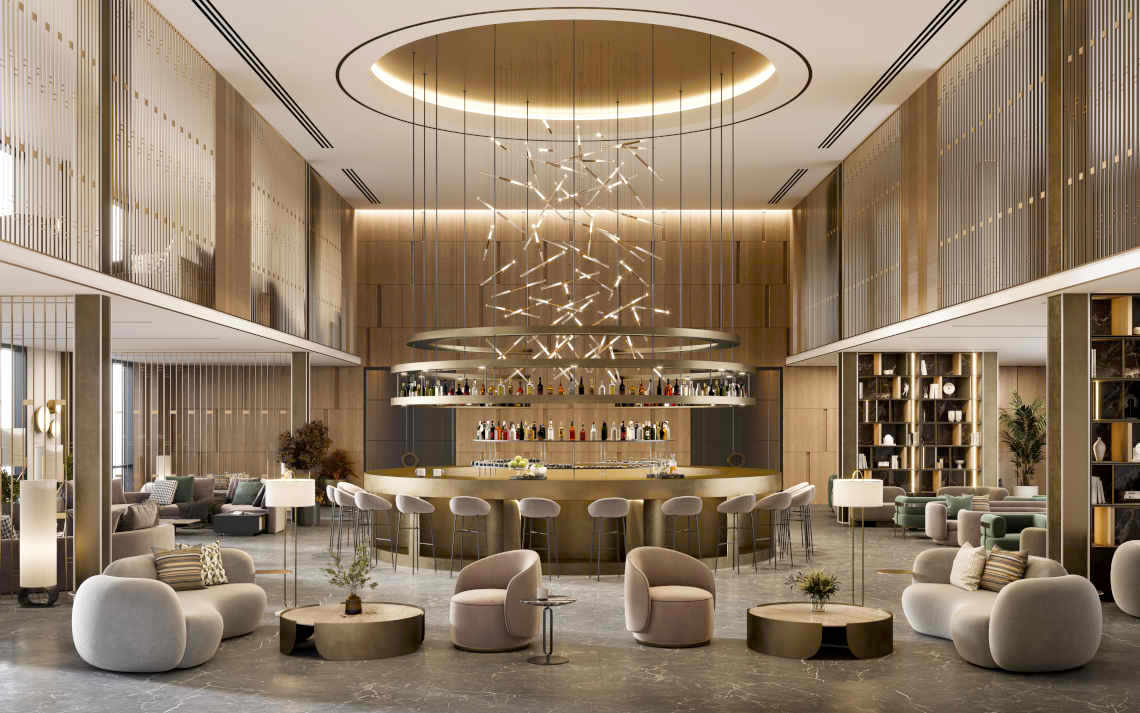 Standing out in the boutique hotel sector is more important than ever, as travelers' tastes are becoming more specific and competition is increasing. Thus, boutique hotels must strive to provide a personalized experience that takes into account modern trends while maintaining their stylish atmosphere and high-end amenities.
The key to success lies not only in understanding what customers are searching for but also in being able to anticipate these needs before they arise. With boutique hotel market research, hotels can maintain a competitive edge and thrive in this competitive industry.
What is boutique hotel market research?
Boutique hotel market research helps businesses gain a competitive edge by uncovering valuable information about the industry such as consumer preferences, competition analysis, and emerging trends. This data is used to inform strategic decisions that fuel revenue growth, improve service offerings, and ultimately position businesses for success in this ever-evolving sector.
By researching the boutique hotel market, companies can gain critical insights into customer demographics, tastes, and needs. Additionally, current trends in technology advancements, shifting consumer habits, and local economic conditions are gathered to identify potential areas of growth and development as well as ways to inform pricing schemes for maximum profitability.
Importance of boutique hotel market research
Boutique hotel market research equips entrepreneurs with a wealth of information about customer behavior and expectations. By collecting data on guest demographics, industry segmentation, as well as customer satisfaction surveys, boutique hotels gain invaluable knowledge which leads to improvement opportunities and improved decision-making in terms of pricing strategies and service offers.
Furthermore, boutique hotel market research unveils the competitive environment, allowing hotel owners and investors to comprehend their standing in the industry and determine methods to make themselves stand out from other competitors in a business landscape dominated by players such as Ace Hotels, Kimpton Hotels, Morgans Hotel Group, and The Hoxton.
Finally, hotel boutique market research helps at developing fresh services, target exact customer segments, and adopt cutting-edge technologies to upgrade the guest experience.
Boutique hotel industry trends
As travelers seek more memorable and personalized experiences, the boutique hotel industry is rapidly expanding. Boutique hotels are renowned for their chic atmosphere, distinctive designs, friendly service, and luxurious amenities – all of which have been carefully crafted to create an unforgettable stay.
Therefore, to remain competitive, boutique hotel market research is constantly adapting to fulfill current consumer desires, respond to shifting market conditions, and leverage advancing technologies. Here are some of these latest disruptive trends:
Personalization and customization: Seeking to provide remarkable, bespoke experiences tailored to individual guests' needs and preferences, the boutique hotel industry has evolved immensely. From personal check-ins and customizable rooms to curated local journeys, these hotels are fully committed to making sure their visitors have one-of-a-kind services at all times.
Local immersion and authentic experiences: Guests who prefer boutique hotels seek remarkable and authentic encounters that allow them to become immersed in the local culture. As a result, this industry is trending towards providing visitors with personalized experiences such as tasting regional delicacies and beverages, experiencing cultural tours, or visiting art exhibitions.
Health and wellness: As people become increasingly aware of their health and well-being, the boutique hotel industry has responded in kind, offering an ever-growing array of wellness travel options. From yoga classes to healthy dining selections, these services are becoming more popular with travelers who prioritize a balanced lifestyle while away from home.
Boutique hotel market research: Opportunities and challenges
For those in the boutique hotel sector, market research provides a host of chances and obstacles. Some of these major opportunities and challenges that come with analyzing the boutique hotel industry are the following:
Opportunities
Identifying target audience: Boutique hotel market research is essential to determine the target audience and adjust services and offerings according to customers' needs.
Enhancing the guest experience: Boutique hotel market research also offers hotels a chance to recognize areas where they require enhancement to deliver an extraordinary experience, including service quality, amenities, personalized services, and more.
Developing effective marketing strategies: Boutique hotels can capitalize on market research to craft tailored marketing campaigns that will truly speak to their target audience.
Expansion into new markets: Delving into boutique hotel market research can reveal opportunities for hotels to develop fresh services, focus on particular demographic groups, and even expand into new areas.
Challenges
Competition from alternative accommodations and new entrants: As more and more home-sharing platforms, vacation rentals, and new entrants enter the market, boutique hotels are being hard-pressed to tackle an ever-growing competitive landscape.
Economic volatility and market uncertainties: Changing economic conditions and market volatility can significantly reduce demand and income for the boutique hotel industry.
Maintaining brand differentiation and reputation: With the increase in boutique hotels, standing out among the competition and keeping a high-standing reputation can be difficult. Therefore, boutique hotels must stay updated and maintain a well-defined value proposition and a brand that resonates with their target audience.
Future prospects and predictions for the boutique hotel industry
Driven by boutique hotel market research and the evolving consumer preferences, the boutique hotel industry is poised to experience remarkable growth in the years ahead. Here's a glimpse into what companies can expect from this burgeoning sector:
Continued growth: The boutique hotel industry is primed for continued growth, particularly in Asia-Pacific and the Middle East. Thanks to rising disposable income, an increased appetite for travel experiences, and a predilection for unique, tailor-made vacation stays, this sector is likely to boom in the near future.
Integration of sustainability: Consumers are progressively more conscious about sustainability, which implies that boutique hotels must continue to embrace sustainable practices such as using eco-friendly materials and curbing energy consumption.
Customized experiences: Boutique hotel guests are seeking out exclusive and customized experiences that accommodate their exact needs. The boutique hotel industry is expected to leverage data and technology to provide even more personalized services and offerings.
Rise of experiential travel: The success of experiential travel is forecasted to persist, with boutique hotels supplying exclusive local encounters, cultural explorations, and uncommon activities.
SIS International offers Quantitative, Qualitative, and Strategy Research. We provide data, tools, strategies, reports and insights for decision-making. We conduct interviews, surveys, focus groups and many other Market Research methods and approaches. Contact us for your next Market Research project.
Contact us for your next Market Research Project.