Beverage Market Research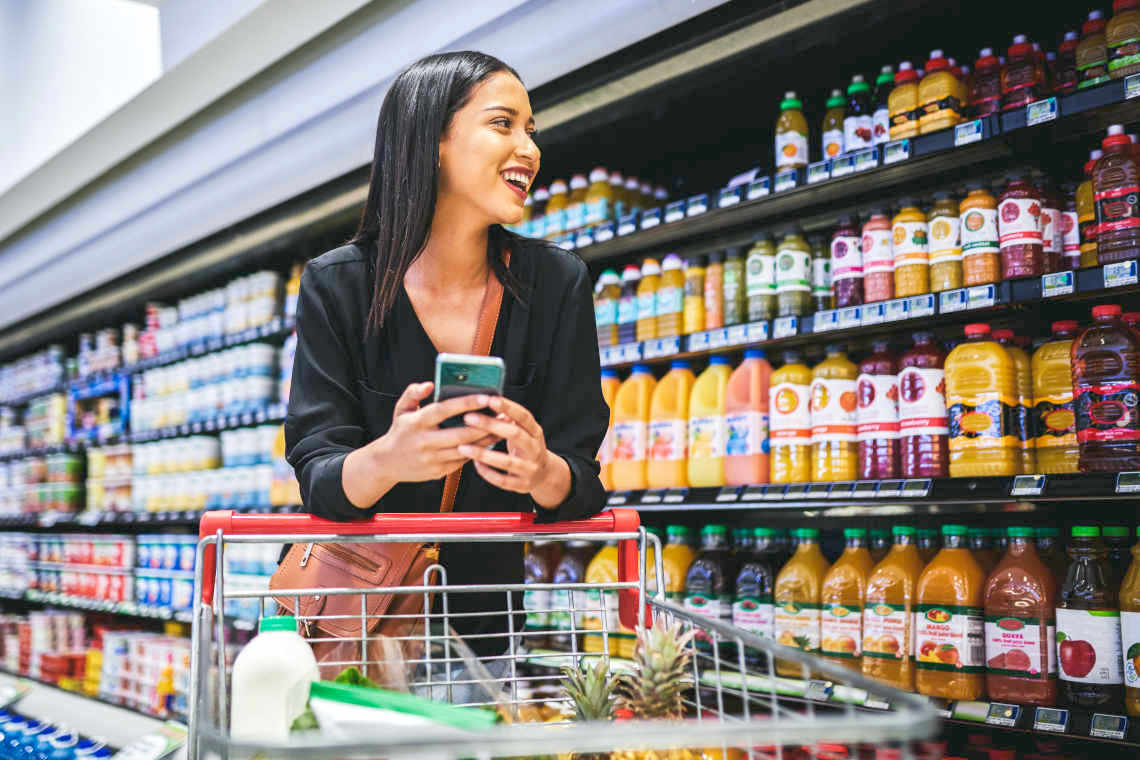 The beverage industry is a highly competitive market, making it essential for companies to use market research for understanding consumer preferences, industry trends, and potential growth opportunities.
Through beverage market research companies can make informed decisions about product innovation, promotional strategies, and core business operations.
What is beverage market research?
Beverage market research is a comprehensive approach to uncovering insights about the beverage industry. It combines the collection and analysis of data to gain a better understanding of consumer preferences, industry trends, and the competitive landscape.
With this information, businesses can make well-researched decisions to improve their performance within the beverage sector.
Benefits of beverage market research for businesses
Some key benefits of conducting beverage market research are the following:
Studying the beverage market allows companies to gain insight into customer behavior, likes and dislikes, and purchasing trends. This data is necessary for the design of new products and the creation of successful marketing campaigns.
Beverage market research helps companies uncover emerging market trends such as new product categories, fresh packaging solutions, and new marketing tactics. This provides businesses with the ability to stay ahead of the competition and capitalize on promising opportunities.
Understanding the competitive landscape of the beverage market is essential for businesses to develop a successful strategy. By conducting thorough market research, businesses can gain an understanding of their competitors' strengths and weaknesses, enabling them to differentiate themselves and stand out in the market.
Beverage market research also provides valuable insights to assist businesses in establishing pricing models that are competitive, profitable, and appealing to customers.
It helps to maintain regulatory compliance is essential and keep companies updated about the applicable regulations and legal obligations.
How to conduct beverage market research
To stay ahead of the competition and remain successful, companies should consistently analyze the market to achieve an accurate insight into consumer interests, patterns, and activities.
First, it is essential to define the research objectives. Potential research objectives could include determining consumer preferences for diverse beverage types, recognizing current industry trends, comprehending the effects of packaging and branding on consumer behavior, and appraising the competitive environment.
The following step is to evaluate which research methodology is suitable. Various techniques for examining the beverage market include surveys, focus groups, interviews, and observational studies.
However, it is critical to select a sample population that accurately reflects the characteristics of the target market to guarantee the research findings represent the target population.
Market drivers and trends in beverage market research
Consumers have been shifting towards healthier and more natural beverage solutions. In addition, customers are increasingly looking for beverages that provide functional advantages such as increased energy and hydration.
The ecological impact of beverage containers is a rising concern, and there is a noticeable shift towards sustainable and eco-friendly packaging.
The acceleration of busy lifestyles drives an increased focus on convenient and easily accessible beverage solutions, such as single-serve bottles and ready-to-drink products.
Demographic shifts are driving the need for the development of creative beverage products that are tailored to the specific needs and tastes of an aging and increasingly diverse population.
The spread of e-commerce is revolutionizing the way consumers buy beverages, with an increasing number of consumers opting to purchase beverages through virtual channels.
Opportunities in beverage market research
Businesses that specialize in beverage market research can take advantage of a variety of opportunities, including:
Market segmentation within the beverage sector. It can enable businesses to uncover untapped opportunities and discern consumer preferences, allowing the creation of products and services that address the varying needs of specific consumer groups.
Gaining an insight into consumer preferences, which is key for businesses within the beverage sector. Beverage market research can be an effective method of identifying tastes, product packaging, and pricing preferences that align with their target audience.
Gathering customer insight to optimize product offerings. By collecting feedback from consumers, companies can pinpoint potential issues with the product quality or taste and execute necessary changes to enhance the customer experience.
Leveraging beverage market research to obtain actionable insights can help organizations develop more impactful marketing strategies that connect with the intended target market. By recognizing consumer preferences and behaviors, companies can craft initiatives that engage their customers and increase revenue.
Challenges in beverage market research
The beverage industry faces a considerable challenge because of the shifting consumer preferences. Companies must stay current with trends, tastes, and requirements, which can be difficult to anticipate.
The beverage industry is becoming increasingly competitive with new entrants regularly joining the market. This can pose a challenge for companies to differentiate themselves and draw in customers.
The beverage sector is subject to rigorous regulations with regard to labeling, packing, and promotion – and compliance with these rules can be a complex process.
The beverage industry is highly susceptible to disruptions in the supply chain such as natural disasters or pandemics, as these can cause shortages, price increases, and logistical hurdles.
Expanding operations into foreign markets might be challenging. This move can be difficult to manage, considering the need to comply with regulations, bridge cultural differences, and take into account complex logistical needs.
Market trends and future outlook in beverage market research
The beverage industry is feeling the effects of a major trend toward healthier and more natural options. Consumers are increasingly seeking out beverages with reduced sugar and calorie content as well as those that are organic. These developments are expected to continue to drive growth in the sector in the years ahead.
The beverage sector is increasingly recognizing the importance of sustainability to remain competitive. Consumers' awareness of the environmental consequences of their choices has created a demand for businesses that provide eco-friendly packaging and production processes.
Consumers seeking beverages to fit their active lifestyles are increasingly demanding convenient solutions, such as ready-to-drink selections or single-serve packaging. Companies that can provide these convenient solutions will likely experience ongoing growth.
The beverage industry is recognizing the value of leveraging social media and other digital marketing channels to increase brand presence, create captivating content, and convert leads into sales.
SIS International offers Quantitative, Qualitative, and Strategy Research. We provide data, tools, strategies, reports and insights for decision-making. We conduct interviews, surveys, focus groups and many other Market Research methods and approaches. Contact us for your next Market Research project.
Contact us for your next Market Research Project.