Airport Survey Market Research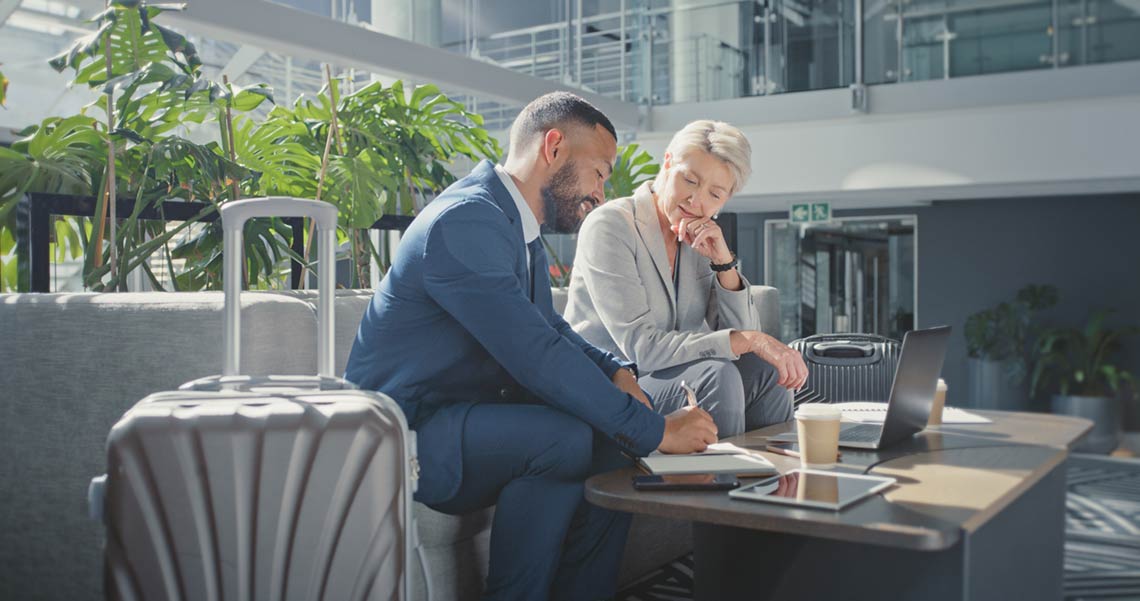 What is Airport Survey Market Research?
Airport Survey Market Research is an accurate way of gathering data on the various habits and preferences of airport users. Thousands of people go through the airport daily to travel either for business or for leisure. The various statistics that one can obtain from air passengers can be done in numerous ways but getting first-hand information through interviews or surveys will result in a more detailed approach.
Who are the Survey Participants?
Airport Survey Market Research aims to provide airline companies, airports, or other businesses with useful data and strategies in the airport industry. The participants for the airport survey market research are those who have used, are currently using, or planning to travel by air.
How to Conduct Successful Airport Survey Market Research
Airport survey market research should be done efficiently by well-experienced companies or individuals in order to acquire credible data and strategies in the airport industry. Here are some ideal methods to successfully conduct these types of surveys:
Limit the questionnaire to a couple of questions that will not take a lot of time to answer. When approaching survey participants, make sure to include how long the survey will take.
Do a test drive by doing a few surveys that will assess how the questions flow and optimize the time.
Ensure that you have the right people who will conduct the survey. Interviewers should be outgoing with a friendly attitude and a go-getter.
Conduct the interview where the air passengers are waiting. It is better to team up with the airport's security team to gain access to specific areas.
Come up with incentives to motivate the survey participants. Pick gifts that you can give out right away if possible.
What Data Can You Get in Airport Survey Market Research?
Market Research provides insights into air travelers. Gathering data can be done face-to-face or online. However, airport intercept market research, which is done by interviewing flight passengers in the airport vicinity, is more favorable because of its direct approach.
Passengers are randomly selected or should meet specific criteria and they will be asked a series of questions. These questions can target specific data which include but are not limited to:
How often does a passenger fly in a year.
Get the details on why they travel.
Why the passengers opted to fly rather than use other modes of transport.
Reasons why they pick a specific airline over another.
The kind of experience the passengers have before, during, and after the flight.
Know what can be improved in the services and why
What suggestions they can make for the services they used.
Are they getting their money's worth is using a specific service or airline?
Are they aware of available offers that the airport or airline is currently running?
Various data can help airlines or airport companies develop a profile for their visiting market
Benefits of Airport Survey Market Research
Gathering information on air travelers through airport intercept market research will help provide data and strategies in the Airport Industry. This type of market research provides insights into air passengers' experiences and preferences that can be used by those in the travel industry.
Airport Market Research provides insights that can be used in the following areas:
Assist decision-makers and companies in getting data and strategies in the Airport Industry.
The statistics that will be gathered can help improve services and retain ones that are working.
Find out the factors that will make air travelers choose specific services.
Competitive analysis to identify the topmost key differentiator or for benchmarking.
Identify individuals who are currently choosing your services to target similar potential customers
Identify individuals who are unhappy with the service to find out which stage of the customer journey they are most dissatisfied with
Businesses That Need Airport Survey Market Research
Airline companies
Airport Management
Businesses providing services within the airport setting
Businesses providing services near the airport
Shop owners within and near the airport's vicinity
Hotel and accommodation services for air passengers
Producers and distributors of goods/items used by air passengers
About the Airport Survey Market Research
The airport plays a big role in the global market and tourism. The airport market research provides insights that are reliable and can provide useful statistical data tools for anyone who requires credible data to make informed decisions and strategies. Air passengers' traffic details, preferences, and characteristics are vital references for any data and strategies in the airport industry and global tourism.
Contact us for your next Market Research Project.