Market Research in Virginia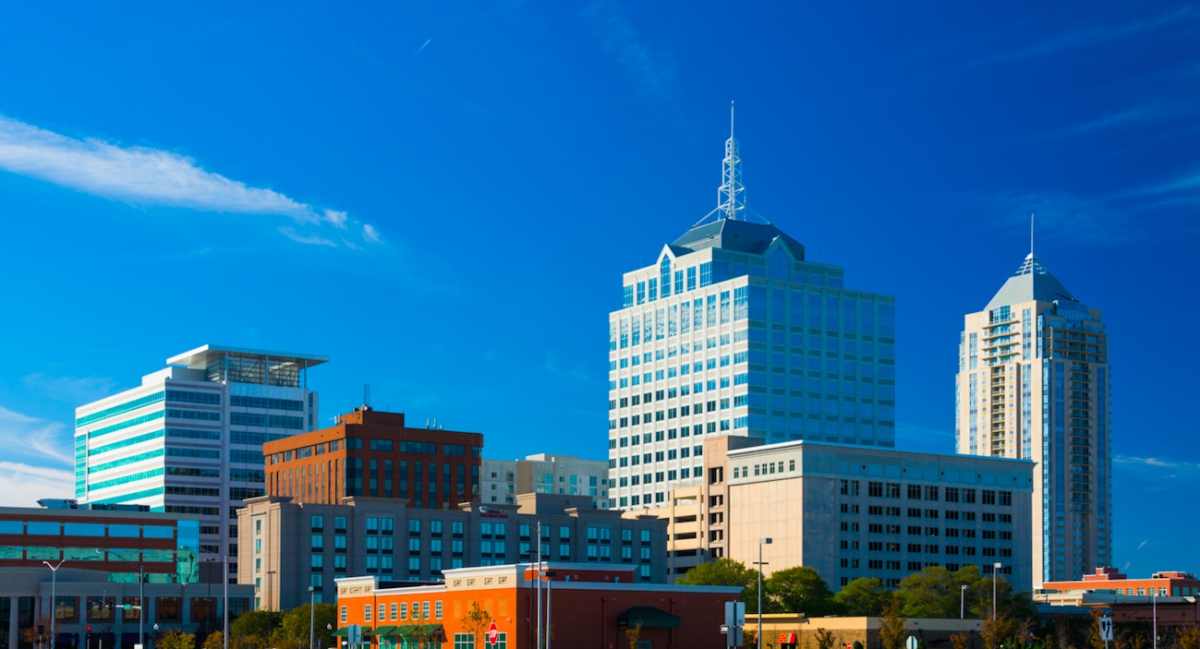 The Commonwealth of Virginia is a large state that is diverse in its geography and economic industries.
With a population of 8.5 million, proximity to Washington DC  and large coastal areas, the state can be an important state for business and politics.
The state benefits from an educated work force, and strategic proximity to economic and political centers such as Washington DC.  Other cities include Richmond, Norfolk, Newport News, and Chesapeake.
Key industries of Virginia include the Agriculture, Aerospace, Defense, Banking, Higher Education and Technology industries.
Agriculture Industry
Some 40,000 farms and livestock producers take up a third of the state's landmass. Tobacco still grows in Virginia, but soybean, cottons, wheat, and barley now surpass its 4% economic impact. Chicken and turkey producers lead beef and dairy cattle.
Virginia agriculture supports more than 330,000 jobs with an annual economic impact of $70 billion. Most of the committed acreage lies in the climate and soil-favored areas east and southeast of the picturesque Blue Ridge Mountains.
Aerospace & Defense Industry
The U.S. Aerospace & Defense contribute $822 billion and 241,200 jobs to Virginia's economy. It remains very competitive in both sectors and provides higher than average paying career opportunities, largely on the coast.
The sector shows robust potential in military land and sea applications and in cyber needs. An increase of $1.5 billion in Navy spending at Hampton Roads falls into this A&D sector. Lockheed Martin, Raytheon, Orbital Sciences, Boeing, Rolls-Royce, and many specialized firms have large footprints in the state, favoring locations within easy of commutes of Richmond and the District of Columbia.
The Norfolk Navy Base, Marine Corps Quantico, Joint Base Eustis-Langley, Forts Belvoir, Lee, and Meyer lead a long list of military and military-attached locations. Each branch of the military has 20 different bases.
Military defense spending accounts for the highest percentage of Virginia's GDP and the highest total spending of all states.
Banking and Finance Opportunities
Virginia is also home to some large banks, credit unions, and financial institutions.  The state's position between North and South causes the state to be a great test market for consumer financial service launches.  Tyson's Corner in North Virginia has attracted many financial institutions, bank branches and Fortune 500 companies.
Transportation and Logistics
Virginia has one of the nation's busiest airports — Dulles Airport (pictured below).  Washington DC and Northern Virginia are served by National / Reagan Airport.  The port of Virginia includes the terminals of Norfolk, Portsmouth and Newport News which are situated on the Hampton Roads harbor.

Higher Education
Virginia has many highly ranked higher education institutions including the University of Virginia, the College of William and Mary, Virginia Tech, the University of Richmond, and George Mason University.  These institutions attract and graduate the talent employers need.
Technology Industry
The Washington DC metropolitan area links the District of Columbia, Maryland, and Virginia and is rich with hi-tech positions and salaries. Virginia is second to D.C. in the intensity of high-tech employment and percentage of high-tech employment as a part of total private industry employment. But, allowing for the smaller population in D.C., Virginia's numbers are very impressive.
The Dulles Corridor in northeast Virginia supports a large workforce and many technology employers including General Dynamics, and Northrop Grumman.
Across the state, the tech sector is looking for talent in nanotechnology and biotech to expand its micro-chip productivity.
Virginia's economic benefits
The Commonwealth of Virginia is business-friendly and committed to expanding and diversifying its workforce and workplaces.  The state promotes low costs of living as a benefit.  Many large companies including many of those in the Fortune 500 have significant presence in the state.
Strategic seaports, heavily traveled airports, and easy access to major highways provide a tested infrastructure for transportation logistics.
Virginia's beautiful countryside, friendly climate, and favorable business incentives invite corporate and foreign investment. Its industrial profile creates a higher than average standard of living for Virginians.
About Market Research in Virginia
SIS has conducted an extensive amount of Qualitative, Quantitative and Strategy research in Virginia and is well-equipped to launch your next project.  We conduct:
Focus Groups
Customer Interviews
Surveys
Ethnography
Product Testing
Competitive Analysis
Market Opportunity, Entry and Sizing