Market Research in Utah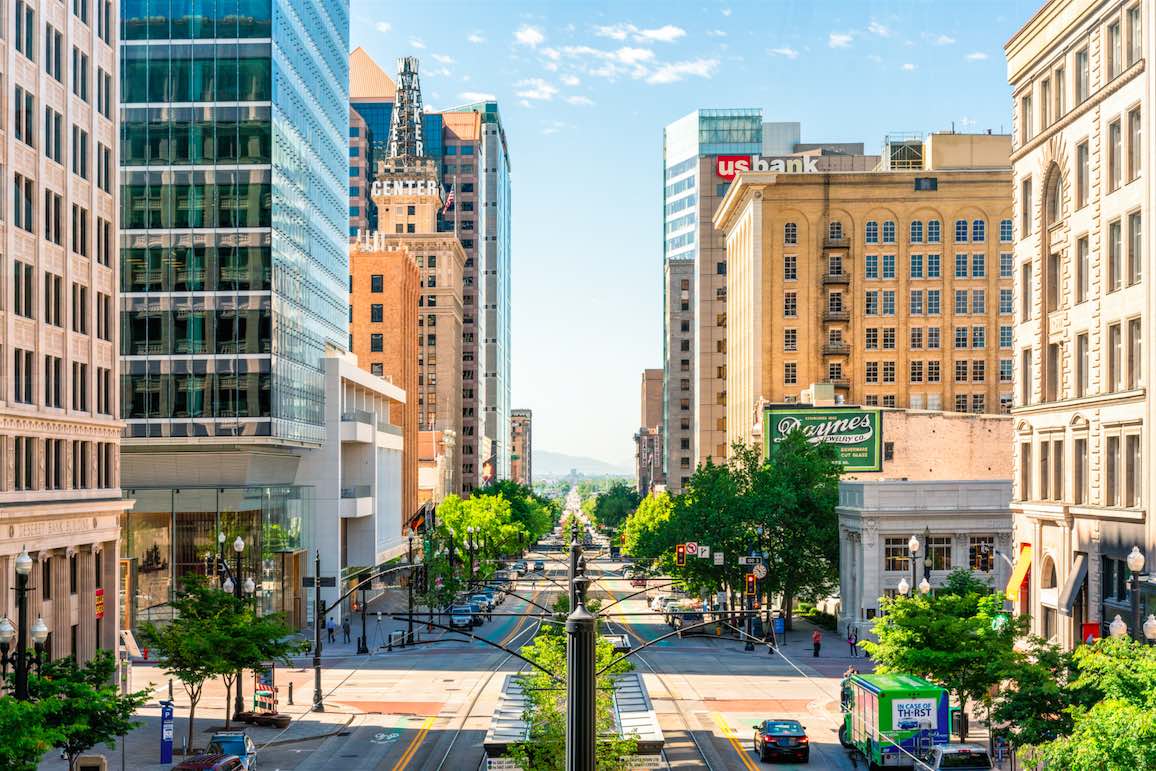 Utah is an ideal state for new organizations, and is home to many successful companies.
Its nickname is the Beehive State due to the industrious nature of the population. The economy of Utah has expanded from 2006 at a yearly rate of 2.3 percent, against the national rate of 0.5 percent.
Salt Lake is the largest city with a population of 200,000, followed by West Valley City, which is home to 136,000 people. Provo, West Jordan, and Orem are next, followed by Sandy, Ogden, and St. George. Layton and South Jordan are also significant cities.
Business Opportunities
Advanced composites make up the top industry, and the state produces carbon fiber bicycle wheels, aerospace components, and much more. It employs more than 10,000 people. Other significant sectors are aerospace, data centers, digital media, and distribution.
Entrepreneurs and businesses consider this state as a fertile environment for growth: the result of decades of hard work by its residents. Utah has many growing innovative companies and a skilled workforce. It has also shown an increase in the number of businesses, both big and small, and many iconic organizations have set up bases in this state. Several factors lure these businesses, for example, the educated populace, and the tax breaks. Other attractions are the reliable public transport system and the affordable real estate.
Advantages of setting up a Business in Utah
Tax Breaks
The Governor's Office of Economic Development administers a tax credit program known as the Economic Development Zone Increment Financing. It is for both new and growing organizations and gives post-performance tax credits for up to 30 percent of state revenues. This credit is applicable throughout the existence of any new commercial project. It has a validity of 20 years. Additionally, a company registered as an S corporation in Utah does not have to pay income tax. Instead, the income or loss of the business gets passed to the stockholders. S corporations in Utah enjoy an independent life. The incapacity of a stockholder doesn't affect the business operations.
Young Workforce
Utah has a median age of 29. A third of the populace is bilingual, the result of the large population, most of whom spend time traveling overseas. Companies enjoy the language ability. It has attracted international organizations such as Goldman Sachs and eBay.
Business Incentives
There are several business incentives. These include financing programs and innovation incentives available for enterprises. Some of the top programs include:
Recycle market development zone:

This is for businesses that deal with recycling. It gives them an opportunity for expansion. The program helps enterprises to deal with the collection of recycled materials. It also helps with the processing and distribution of these materials.
Enterprise zone (EZ) program:

The state created this program to encourage development. It aims to spur economic growth in specific distressed locations. After registering, new companies become eligible for this program. They receive tax credits that they can carry for about three years.
Tourism
This state comprises historic and vibrant cities. The natural landscapes in Utah contain national monuments, state parks, and forests. These attractions entice visitors from all over the world.
Garfield, Grand, and Rich counties show the highest growth in employment yearly. Daggett, Kane, and Wayne have also demonstrated high rates of growth. Rich County has an average difference in the yearly peak of work of 77 percent from 2001 to 2018. Kane County is a less seasonal area, but levels of employment there fluctuate at an average of 35 percent. Counties in Utah have more things in common than their seasonality. The state's mild climactic conditions make it ideal for tourism, and the economies of several counties depend on that sector.
Technology Opportunities
An essential factor to the success of Utah is its enormous technology sector. This sector resides in a location called Silicon Slopes. It aims to make Utah tech companies share information and resources. In this way, it will attract other businesses to the state.