Market Research in Philadelphia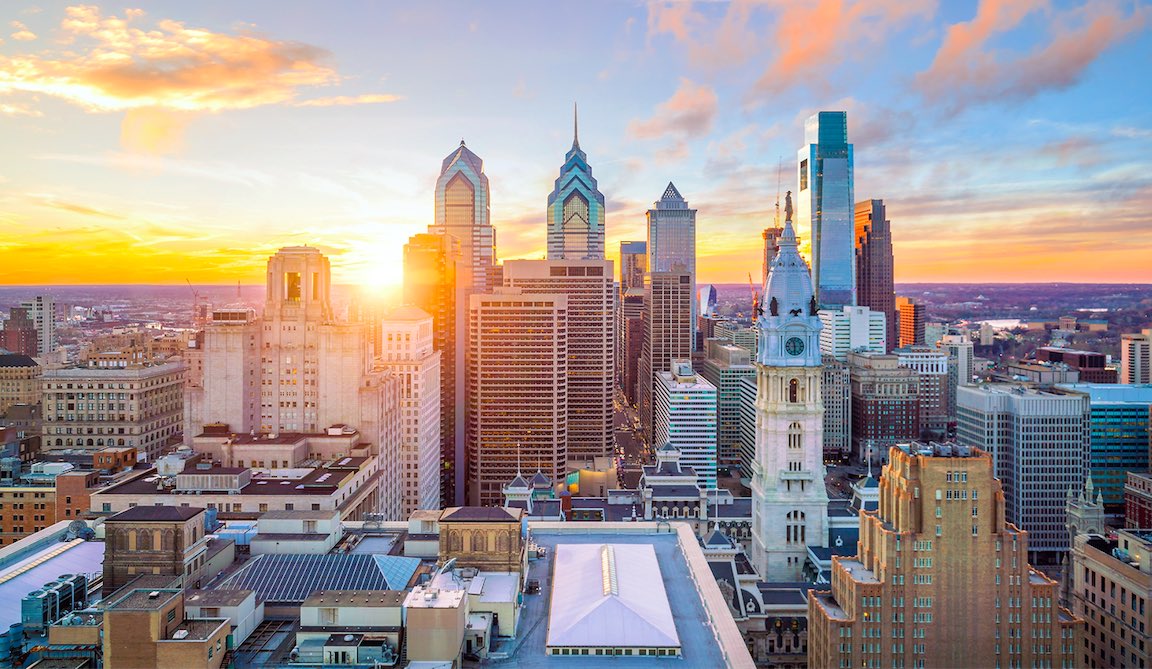 Philadelphia is the second largest city on the East Coast
Philadelphia is also one of the most densely populated region of the United States.  It is the fourth-largest media market in the US.
The City of Philadelphia, with its 2-million population, is the geographic and economic center of a region that includes contiguous counties and parts of Southern New Jersey and Northern Delaware.  
The metropolitan area is a mixed economy with a GDP of over $350 billion, and includes approximately 6 million people.  Nearly 45 million people live within 200 miles of Philadelphia.
The region has created the majority of Pennsylvania's jobs, and it contributes a sizeable amount of the state's total revenues.  Long considered a blue-collar and working-class industrial center, Philadelphia has seen a reduction in heavy manufacturing labor and an increase in services and professions requiring skilled knowledge workers.  Key industries now include education, life-sciences, and tourism sectors.
Our leading fieldwork and data collection teams are based in the area.  Our key research methodologies in the region include Focus Groups, In-depth Interviews, Surveys, In-Home Ethnography, Online Focus Groups and Online Diaries.  Our strategy team also provides Market Assessments, Competitive Intelligence, and Market Entry & Sizing reports.
Market Research in the Higher Education Industry
Education remains one of Philadelphia's leading economic sectors, and the alumni staff the area's leading employers in bio-science, finances, and health services. The greater Philadelphia metropolitan area hosts over 90 colleges, universities, and graduate institutions.
These schools include some of the most prestigious education centers in the world, including The University of Pennsylvania, Drexel University, and Thomas Jefferson University.  Because many students decide to stay after graduation, Philadelphia has seen an increase in population after years of losses, an increase in residents with bachelor's degrees, and a trend towards a largely millennial population, mostly single females.
In the Education sector, we conduct Market Assessments, Market Sizing, and New Campus Development Research, Segmentation Studies, Campus and Program feasibility research, Focus Groups and Surveys.
Market Research in Healthcare, Bio- and Life-sciences
Philadelphia's universities include six medical schools, four National Cancer Institute-designated cancer research and treatment centers, and ten medical centers. These employers and 1,699 health science establishments generate more than 50,000 direct jobs.
In the world of bio- and life-sciences, educational, research, and manufacturing centers — many clustered around University City and the old Navy Yard — include world leaders in cellular research, gene therapy, gene vaccines, medical devices, and research and development. Partnerships between educators and businesses feature advanced work in AAV technology focused on inherited genetic disorders, unique DNA-based immunotherapies for cancer treatment and infectious diseases, and viral-based gene therapy technology.
Philadelphia and its suburbs, like Exton, Horsham, King of Prussia, Fort Washington, Malvern, and Newtown are home to multiple, powerful, pharmaceutical research and manufacturing labels like GlaxoSmithKline, Merck, and Wyeth.
Market Research in Hospitality and Tourism
Philadelphia is the first World Heritage city in the US.  Popular tourism sites are within walking distance of each other, including Headhouse Square, First Christ Church, and Elfreth's Alley, the oldest continually populated residential street in the U.S.   Others include Independence National Historical Park includes Independence Hall, Carpenter's Hall, Betsy Ross' House, Ben Franklin's House, the Liberty Bell Center, and much more.
Other tourists focus on the city's rich selection of world-class museums. The Philadelphia Museum of Art, its Rodin Museum, and the Barnes' Foundation Museum line the picturesque Ben Franklin Parkway as all within easy reach of the center city's 12,000 hotel rooms.
Major hotels and convention facilities draw crowds of conventioneers throughout the year to dine at top restaurants or famed cheesesteak venues. They party on South Street, shop on Walnut Street, and visit Fairmount Park.
Other Opportunities
Two giant Comcast towers dominate Philadelphia's skyline. Chemical brands like Rohm and Hass Company and FMC Corporation have also added striking architecture to the city. Once a major U.S. Navy port and ship-building center, Philadelphia still hosts Lockheed Martin and Boeing's Rotercraft Systems. Growth in these industry sectors also means billions in new construction on major commercial and civic projects. As the buildings rise, so does Philadelphia's economic future.
About Market Research in Philadelphia
We provide Qualitative Fieldwork, Quantitative Data Collection and Strategy Research in Philadelphia.  Our headquarters is located in nearby New York, and we have extensive on-the-ground coverage.  We provide:
Focus Groups
Customer Interviews
Surveys
Ethnography
Competitive Analysis
Market Opportunity, Entry & Sizing