Market Research in Oklahoma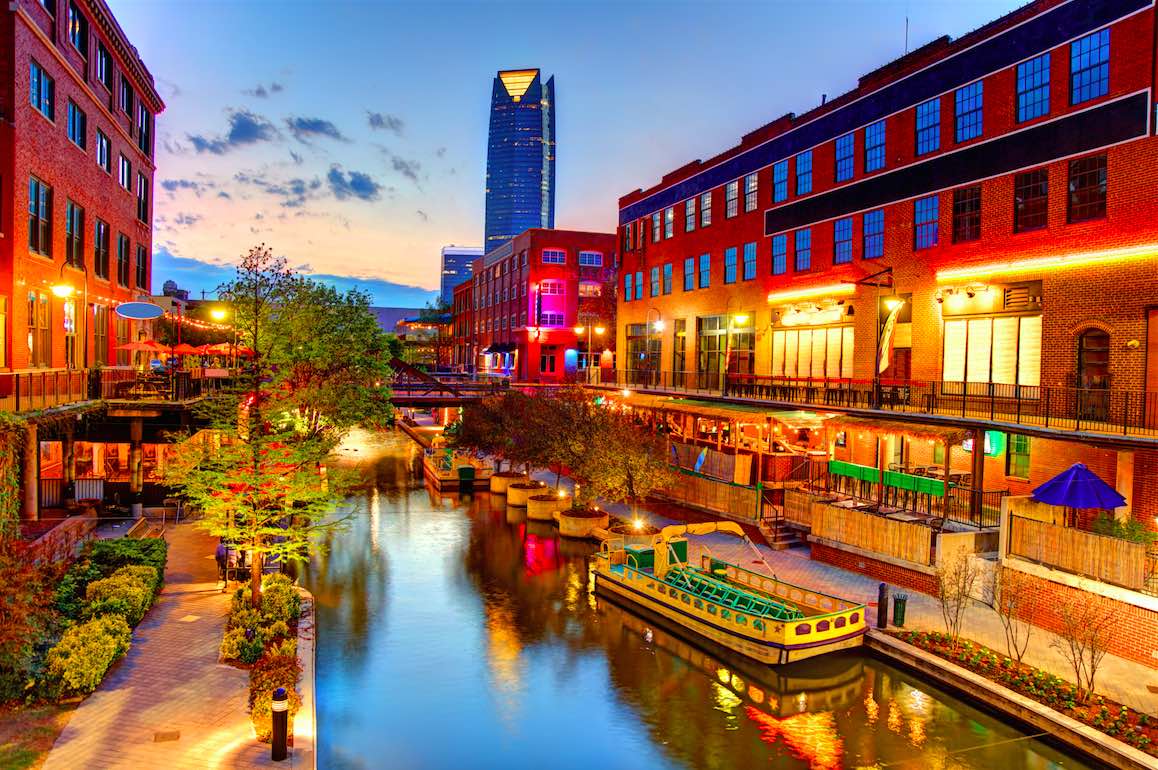 Are you thinking about developing business in Oklahoma?
But you don't know where to start or if it really worth for your company enter the market of this state? Below we will present relevant data and strategies on how to do it.
Oklahoma is one of the 50 states of the United States of America. Its central position, surrounded by Kansas, Missouri, Arkansas and Texas makes it an interesting place to develop business, make investments and establish companies.
Oklahoma's Key Industries
Do you want to conduct business related to natural gas, oil, food, aviation, telecommunications or biotechnology? If your answer is yes, Oklahoma is the perfect place for it, since its economy is based on these industries.
In the ranking of states Oklahoma ranks second as the largest producer of natural gas and fifth as the largest producer of oil, in turn it has the second largest number of drilling rigs and ranks fifth in oil reserves.
But not all of Oklahoma's energy industry is related to fossil fuels since the installed wind power capacity places it as the fifth potential producer of this type of renewable energy, the paradox is that it is among the last states in energy use renewable. This opens up immense potential for industries that want to invest in the development of wind power in Oklahoma. Just by conducting a strategic market study with a quality company will give you the necessary elements to decide to make an investment in Oklahoma.
Natural gas and oil have been a staple of Oklahoma's economy, and the state has been a major center of the fracking boom. This method of extraction of hydrocarbons that has a boom in the United States owes its development to the impulse that from Oklahoma gave the oil extraction companies. A quantitative study can give us new ideas on how to conduct business in Oklahoma.
This state is in the middle of the economic map of the United States, this represents more strengths than disadvantages for those who want to invest there. The main problem is, how to do it?
How to know where to invest in Oklahoma
The state capital Oklahoma City and the city of Tulsa are the main economic centers. The potential to conduct business of all kinds is impressive, for example 3 of the most important US oil companies are in Oklahoma. This means many contractor companies performing all kinds of tasks.
While the city of Tulsa, Oklahoma was known as the "oil capital of the world" for much of the 20th century, now its productive profile seeks a shift towards new technologies, something that has not gone unnoticed, for example, Forbes magazine named Tulsa as the number 1 place for young entrepreneurs and entrepreneurs.  The cost of doing business is very low and the quality of life is high.  Centrally located, the state is well-positioned to provide results.
This mix between traditional companies and new technologies makes Oklahoma a very interesting state for seed capital and startup growth. 
About Market Research in Kansas
The first step in being able to invest in a business in Oklahoma is to conduct a qualitative, quantitative and strategic research that will facilitate the way of knowing: what is our competition, what is the market size, what is the size of our target audience and how Implement the necessary strategies to make everything a success.
SIS International is highly qualified for market research in Oklahoma by offering an all-in-one business strategy, product research, product testing, sales strategy, consumer behavior and consulting solutions as they generate tangible results for our clients. .
A market study is fundamental to the success of a company. A good business plan analyzes and evaluates the demographic segment, buying habits, buying cycles and inclination of customers to adopt new products and services. The services of a quantitative, qualitative and market strategy research consultant will help you answer the following questions:
What is your market? Who are your customers? Geographical descriptions, objective demographic groups and company profiles (if it will be operated from company to company or from company to client).

What part of your market will you focus on? In which niche will you try to enter? What percentage of that market do you expect to penetrate?

What is the size of your expected market in terms of population and consumption?

Why do customers need your products and services?

Why will they be willing to buy them?

How will you quote your products or services? Will you focus on being a low-cost provider or offering value-added services at a higher price?

Is there a possibility to expand the market? Why?

How can you expand your market share over time?