Market Research in North Dakota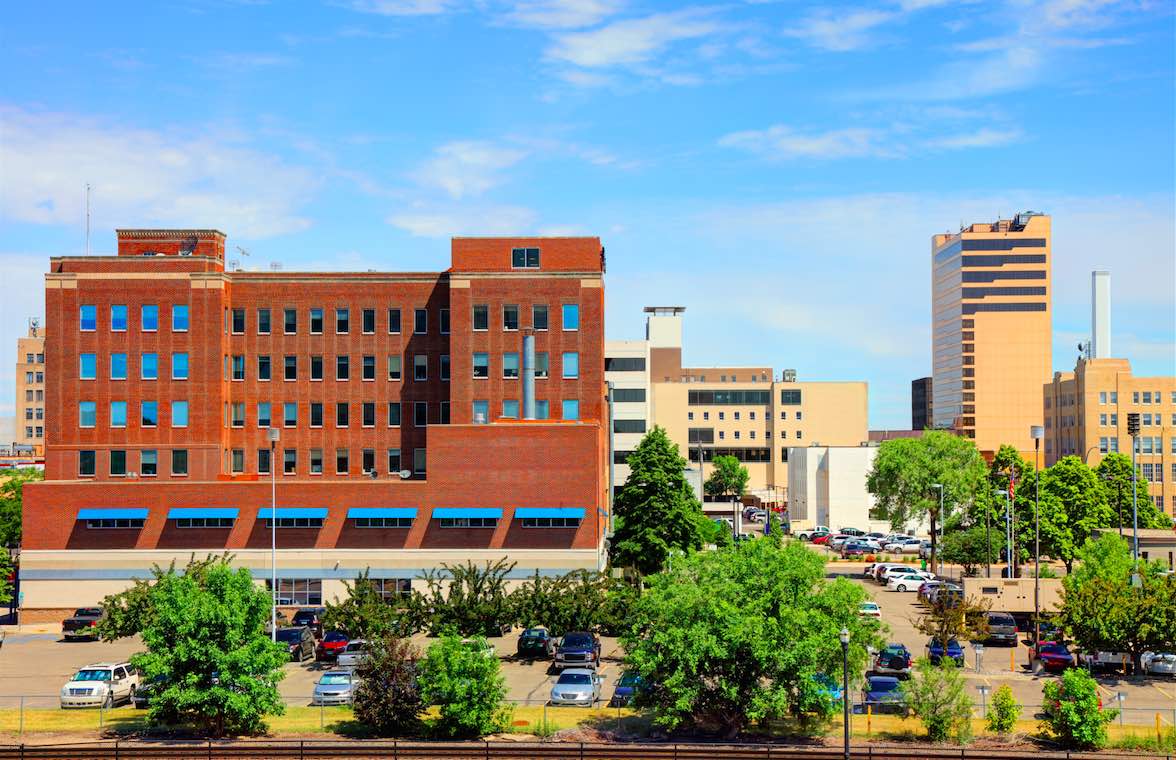 North Dakota is the central-North state of the United States.
It received its name from the Dakota division of the Native American Sioux people, and its nicknames are Peace Garden State and the Roughrider state. North Dakota became a member of the Union on November 2, 1889, as the 39th state. It shares borders with the American states of Minnesota to the east and Montana to the west. South Dakota lies to the south. Manitoba and Saskatchewan, which are both Canadian provinces, are to the north.
The capital of North Dakota is Bismarck.
The population of Bismarck is over 73,000 people. The state's largest city is Fargo, where the population count is more than 120,000 individuals. The town of Rugby has the honor of being in the middle of the entire North American continent.
Attractions
With its striking scenery of verdant woodlands, North Dakota presents an endless landscape. Its rugged stretches of rocky badlands are an interesting study for nature enthusiasts. They will also love its undulating grassy plains. Some museums offer a captivating look at the state's history and cultures, such as the North Dakota Heritage Centre in Bismarck and the Plains Art Museum in Fargo. There are also heritage sites and parks with trails and hiking paths. You can traverse the diverse landscape as was once done by the Native Americans and cowboys of old. Of note is the Theodore Roosevelt National Park in Medora. Another must-see is the Knife River Indian Villages National Historic Site in Stanton. There's also Lake Sakakawea State Park and Fort Stevenson, both of which lie along North Dakota's largest reservoir, Lake Sakakawea. The Army Corps of Engineers made the lake by damming the Missouri River in the early 1950s.
Agriculture
Agriculture has been the largest industry in North Dakota and continues to be its biggest income generator to date. The state has large farms dedicated to the production of grains such as canola, wheat, barley, and flaxseed. North Dakota also produces legumes such as pinto beans, peas, and lentils. Farmers also grow corn and beet for export. There are also ranches involved in the raising of bison, sheep, and poultry.
Energy
Energy is also a significant industry in North Dakota. It has several companies involved in lignite coal mining. Others drill for crude oil and natural gas. Energy companies use these substances to produce electricity to supply the domestic market and also for export to nearby states. North Dakota is the second-largest producer of oil in the USA.
Service Industries
The service industry drives the bulk of the economy of North Dakota. These are personal needs-based and retail-based services. Experts predict that they will show significant growth in the future.
Favorable Business Environment
The economic landscape of North Dakota has a favorable outlook for new businesses. The state has maintained one of the lowest unemployment rates in the country for over five years. Increased oil and natural gas activity have created a housing boom. More people are moving to the state to work in the energy industry. This shift in demographics creates a ready market for products and services, and many agencies exist to offer help to entrepreneurs wishing open shop in North Dakota. North Dakota has tremendous potential for economic growth. It is an excellent environment for businesses, whether established or starting up.
About Market Research in North Dakota
Are you interested in establishing a business in North Dakota? SIS International can help. We offer Quantitative, Qualitative, and Strategy Research to help you understand customers' preferences and pain points. We also give you detailed insights about your competitors. We use Qualitative Research methods such as regular and online Focus Groups, Customer Interviews, and Ethnography. Our Quantitative Research methods include Online, App, and Telephone surveys, and Strategy Research uncovers Market Opportunities, Competitive Analysis, Industry Trends, and Go-To-Market Strategies.  These insights will help you to understand demographics and economic shifts. You'll also find out about consumer buying patterns and the latest market trends.