Market Research in Michigan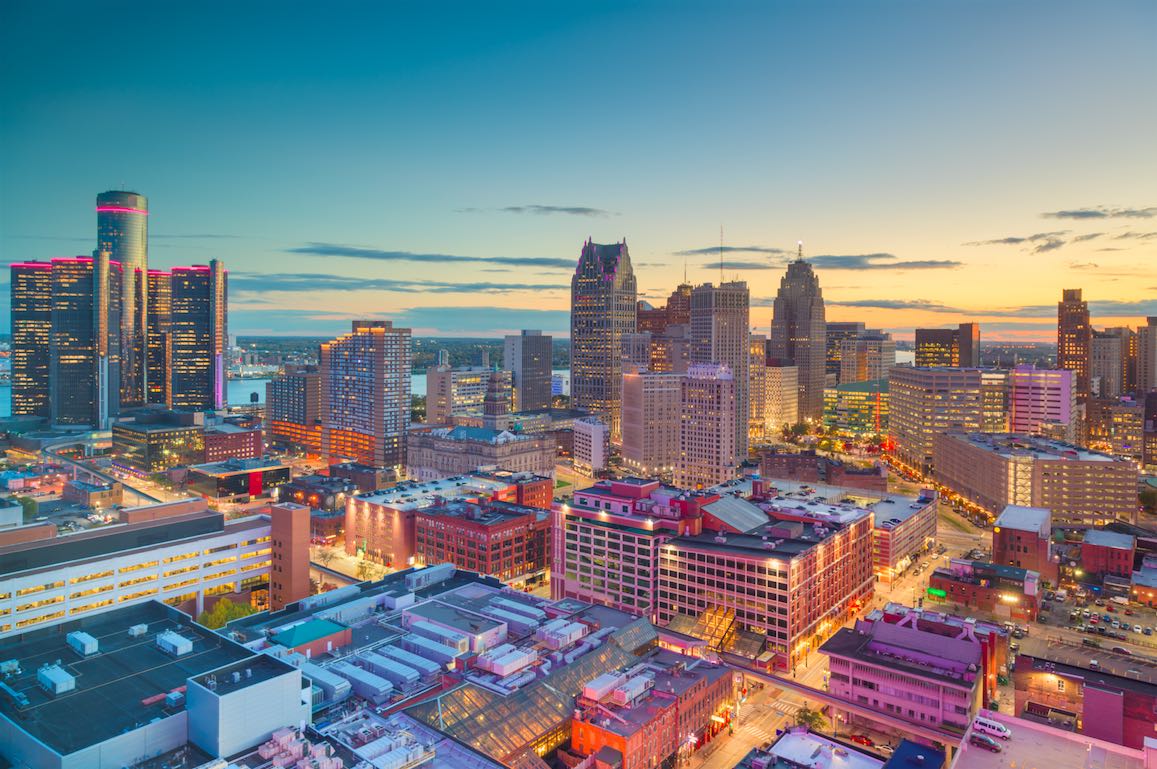 Michigan is a state located in the Midwest and the Great Lakes region.
The name comes from Mishigamaa, an Ojibwe word that means large water mass. The state has a population of about ten million people and is among the most populous in the US. It is also home to thousands of flourishing business organizations.
Population
Michigan State has a population of approximately 10 million people. Located at the core of Great-Lakes, it is among the largest across the United States. It has a large population as well as a vast land mass. With a 96,700 square-mile land mass, Michigan is among the biggest in the United States in area. The population density is 175 people per square mile. Michigan has the 18th highest population density in the US.
Major cities
Michigan State is among the ten most populous regions in the United States. The Capital City is Lansing, while the largest city is Detroit.
In North America, the most prominent cities rarely qualify as the most livable areas. There are cities characterized by low rates of crime and exceptional housing facilities. You'll also find cities that offer quality education as well as robust communities. The biggest cities often fall short of the qualities mentioned above. You tend to see the best living conditions in smaller cities and towns. 
The following list shows the main cities alongside the approximate number of people:
Detroit (713,800)

Grand Rapids (188,000)

Warren (134,100)

Sterling Heights (129,700)

Lansing (114,300)

Ann Arbor (113,900)

Flint (102,400)

Dearborn (98,200)

Livonia (96,900)

Clinton (96,800)
Other major cities and chartered townships include Canton (90,200), Westland (84,100), and Troy (81,000). There's also Farmington Hills (79,700) and Macomb (79,600).
Kalamazoo (74,300), Shelby (73,800), Wyoming (72,100), Southfield (71,700) as well as Waterford (71,700) are also main cities. Some of these are the chartered townships found in Michigan State.
Key industries
In the last few years, thousands of businesses have started in Michigan State. Others have migrated into the region.  Every year, many companies scale up their operations in Michigan. The main driver of these activities is the exceptional business environment that exists.
The principal industries in Michigan are:
a) Medical devices

b) Agribusiness

c) Cybersecurity

d) Information technology

e) Healthcare

f) Automotive

g) Defense

h) Life sciences

i) Carbon fiber and other composite materials

j) Aerospace
The almost-perfect political, social, and economic environmental factors enable many businesses to thrive. Most of them flourish because they carry out Qualitative, Quantitative, and Strategy Research.
Major tourist sites
Michigan State has a variety of popular tourist destinations. The region has a diverse landscape. For example, along the Great Lakes Area, tourists can see breathtaking fresh-water dunes. The state also boasts exceptional infrastructure (road, rail, and air) and rich history as well.
There are many opportunities for people who seek to enjoy the pleasures that nature has to offer. The following is a list of top twelve most popular tourist destination sites in Michigan:
Mackinac Island

Michigan Historical-Museum

Sleeping Bear-Dunes National-Lakeshore & Lake-Michigan

Fort Mackinac

Detroit Institute-of-Arts

Windmill Island

Pictured Rocks-National-Seashore

University of Michigan

Frederik Meijer-Gardens and Sculpture-Park

Detroit Zoo

The Henry Ford

Isle Royale-National-Park
Advantages of doing business in Michigan
There are many benefits of running your business in Michigan. They include a large market for goods and services and readily-available raw materials. Michigan also offers excellent infrastructure (road networks, railway lines, waterways, and airports). The state also enjoys political goodwill and availability of capital. 
Another advantage is the state's readily-available skilled, semi-skilled, and unskilled workforce. It is also home to 93 universities and colleges, some of which can help with research and development (R& D).
The creative and innovative people are an asset to anyone who wishes to invest in Michigan State. Another benefit is support from the state government. Companies also have access to sufficient training and support services. There's ready access to space and capital and a vibrant support network as well.
About Market Research in Michigan
There are many reasons why you should conduct Qualitative, Quantitative, and Strategy Research. It will show you market conditions in Michigan State before you set up a new business or expand an existing one.
Carrying out market research can help strengthen the position of your business. It makes strategic planning easier and minimizes investment risks (if any). It establishes the strengths or weaknesses of your business. It shows up those of your competitors as well.
Qualitative, Quantitative, and Strategy Research can help identify possible opportunities and threats. It helps you discover emerging trends. It also checks the success of your business against pre-established benchmarks. It helps you remain ahead of competitors. It also enables you to concentrate on clients' unique demands and needs. Finally, it allows you to calculate projected revenue as well.