Market Research in Idaho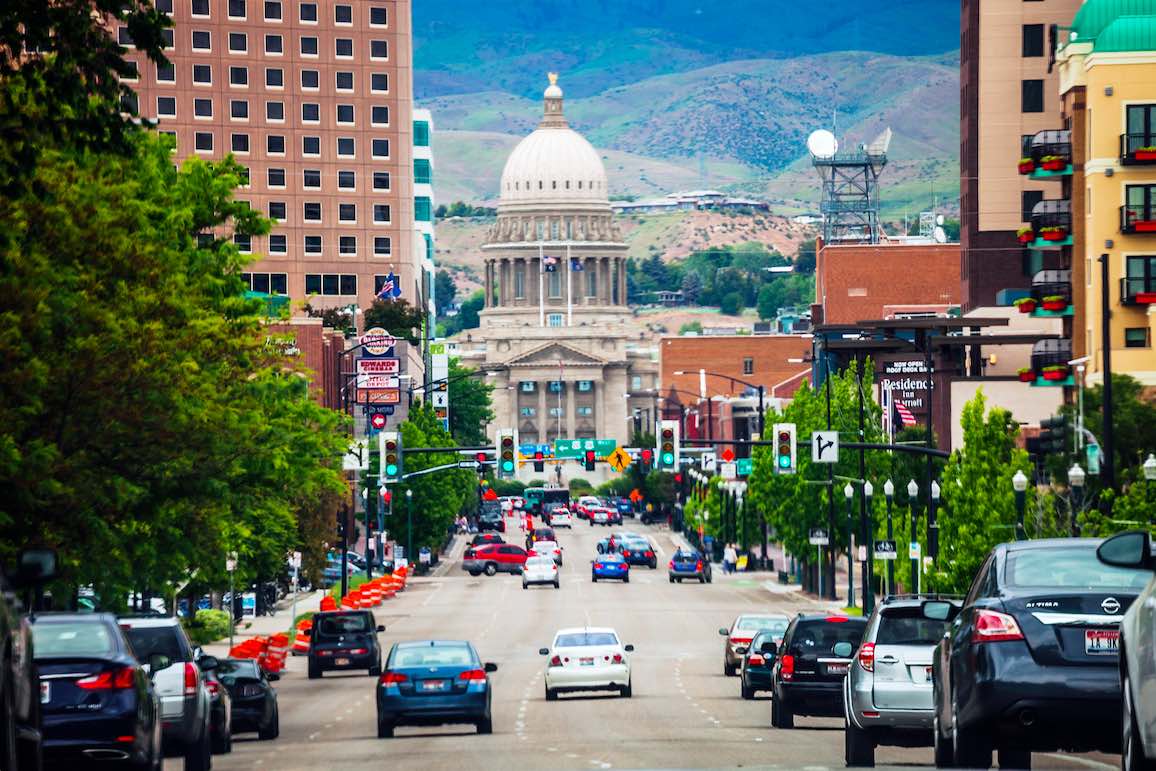 Also known as the "Gem State," Idaho comprises 83,569 square miles of land and has 1.7 million people.
Washington, Oregon, Montana, Nevada, and Wyoming all border Idaho. It shares a short border with British Columbia, Canada. Boise is its capital and largest city.
A state that is both scenic and adventurous, Idaho offers a little bit of everything. Part of the Yellowstone Park is in this state. Idaho Falls, Coeur d'Alene, and Shoshone Falls are some of the top things to look forward to when visiting Idaho. You can always expect unpredictable weather here. Despite this, many people consider July and August to be the best months. Winter is cold, and fall characterized by cooler type weather.
Energy
The Department of Energy designed the Idaho National Laboratory. This laboratory is the top nuclear research facility in the nation. Its engineers do development, testing, and demonstration of new materials and fuels so that the residents enjoy clean and sustainable energy through the advancement of the facility.
Aerospace
Aerospace businesses keep finding a home here. Idaho is home to more than 24 aerospace companies, such as Empire Airlines. Its location is ideal as it is close to several international airports. These companies engage in airplane assembly and its related products and services. Aerospace continues to play a massive role in the economic development of Idaho.
Advanced Manufacturing
The use of cutting-edge processes is what makes the difference with conventional manufacturing. Moreover, in Idaho, businesses have access to such methods along with a skilled workforce. These skills and advancements make Idaho the ideal place to invest in manufacturing. Companies such as Motive Power and Unitech Composites have done so. They have found that Idaho provides an opportunity for the use of technology. The state also has an excellent transportation network, which complements its technological advancements.
Food Production
Most people know Idaho for its production of potatoes. However, its produce includes dairy products, wines, livestock, crops, and seeds. GoGo, Squeeze, and Chobani have found it beneficial to set up shop in Idaho.
Tourism and Outdoor Recreational Activities
Tourism accounts for a large chunk of Idaho's income. The state has lots of outdoor activities to encourage visitors. Both visitors and business owners are taking note and basking in the outdoor beauty of Idaho. Opportunities are vast in this sector.
Business Incentives in Idaho
Idaho has made it beneficial to do business in the Gem State. Some incentives include:
Idaho Opportunity Fund. This fund is for infrastructural development. Such development helps attract or accommodate new commercial facilities.
TRI – Tax reimbursement Incentive, can offer tax credit up to 30% on income generated by a business
Property Tax Exemption. This exemption is for new or existing businesses investing at least $500K. Such companies can qualify for a waiver of property tax. In some cases, the tax exemption lasts for up to 5 years.
Investment in Human resources. This incentive can result in a reimbursement of up to $3,000 when training employees.
Investment Tax Credit. When investing in machinery and equipment in Idaho, a company may receive a 3% tax credit.
About Market Research in Idaho
For your business to thrive, you need information. Qualitative and Quantitative Research can help you figure out your business location. It tells you what the consumer needs or current wants are. It also gives you the best strategy to use for your business success. SIS can do this and more for you. We specialize in Qualitative, Quantitative, and Strategy Research. The future and success of your business are in your hands. Moreover, you can trust SIS to assist you in taking loads of data and transform it into a solid base for your decision making. Click on the link below and experience how we can assist in your business success.