Market Research in Arizona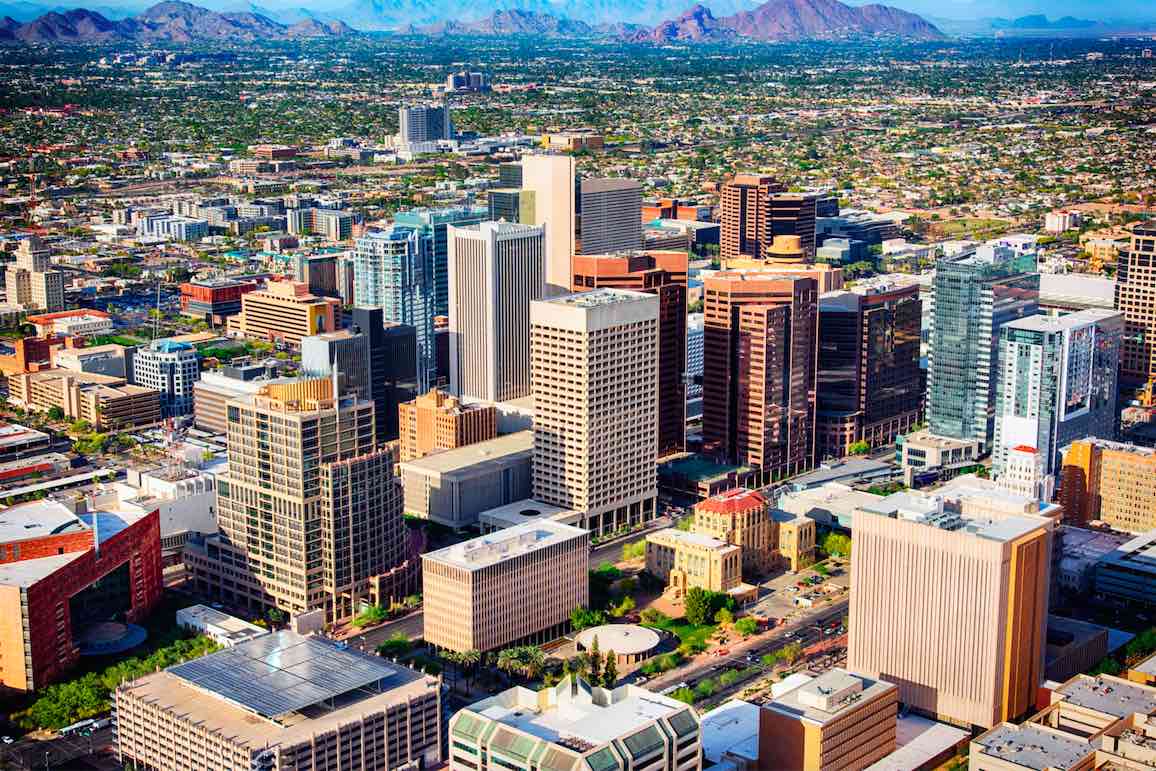 Arizona is a State in the Southwest USA with a vibrant, growing economy.
More than 2 million of Arizona's 7 million residents live in the two main metro areas of Tucson and Phoenix. The state's capital is Phoenix, which is also the largest city. Phoenix has the fifth largest population of any US metropolitan area. Mesa is another large city, which hosts both Oakland A's and the Chicago Cubs' spring training programs, and is home to the Polytechnic Campus of Arizona State University. Other populous Arizona cities include Chandler, Scottsdale, Glendale, Gilbert, Tempe, Peoria, and Surprise.
Climate
Arizona has one of the best climates, and is known for its mild, dry conditions. The state is one of the most popular destinations for snowbirds and retirees. State lawmakers have also made it an inviting business climate. Key industries include Aerospace & Defense, Technology & Innovation, and Manufacturing. Bioscience & Healthcare, Business & Financial Services, and Film & Digital are also critical industries. When you consider setting up a business in Arizona, you may have some concerns. For example, will your company will end up being profitable? Will you receive incentives for running the company? What is the the tax situation? You can get these questions answered. SIS can give you the right information about the business environment in Arizona. Some benefits of setting up a company in Arizona include:
Low tax rates
The corporate tax rate of Arizona has fallen to 4.9 percent since 2017. This reduction amounts to 53 percent since 1989, when the taxes were at 10.5 percent. The corporate tax rate in Arizona is among the lowest in the country. Also, some cities give people that bring certain kinds of jobs to the area several tax credits. One such city is Phoenix.
Low operating costs and cost of living
The low tax rates in the Grand Canyon State reduce the costs of running a business. Operating costs in Arizona are, on average, less than those of many other states. Business costs here are 40 percent lower than that of California.
The lower tax rates and ease of doing business in Arizona enable companies to progress. It's easier to make jobs available and contribute to the general well-being of the area. Although average income tax is 9.9 percent, the number in Arizona is only 8.4 percent. Also, the taxes on properties, personal income, and gas are lower than those of other states.
Low Cost of Living
You may need to bring in existing talent to help make your business a success. You may also need to recruit people. One crucial factor to consider is the cost of living. To attract the best talent, you need to be in a location where your staff can afford the living and housing costs. The major cities in Arizona have a lower cost of living than most metropolitan cities in the nation.
Education
The total expenditure on public school students in Arizona is very high. Class sizes are small, and the quality of learning is excellent. A well-educated population will produce a skilled workforce. Such a workforce increases the probability of your business being successful.
About Market Research in Arizona
Still in the planning stages of up a business in Arizona? It will be wise to carry out Quantitative and Qualitative Research. You can also do Strategy Research to find the best approach for your company. SIS International Research has access to the best Quantitative and Qualitative tools. We can set up online surveys or get a focus group together to offer market insights. Contact us now for more information. We will make sure you have a smooth transition and a successful business.