Market Research in Chicago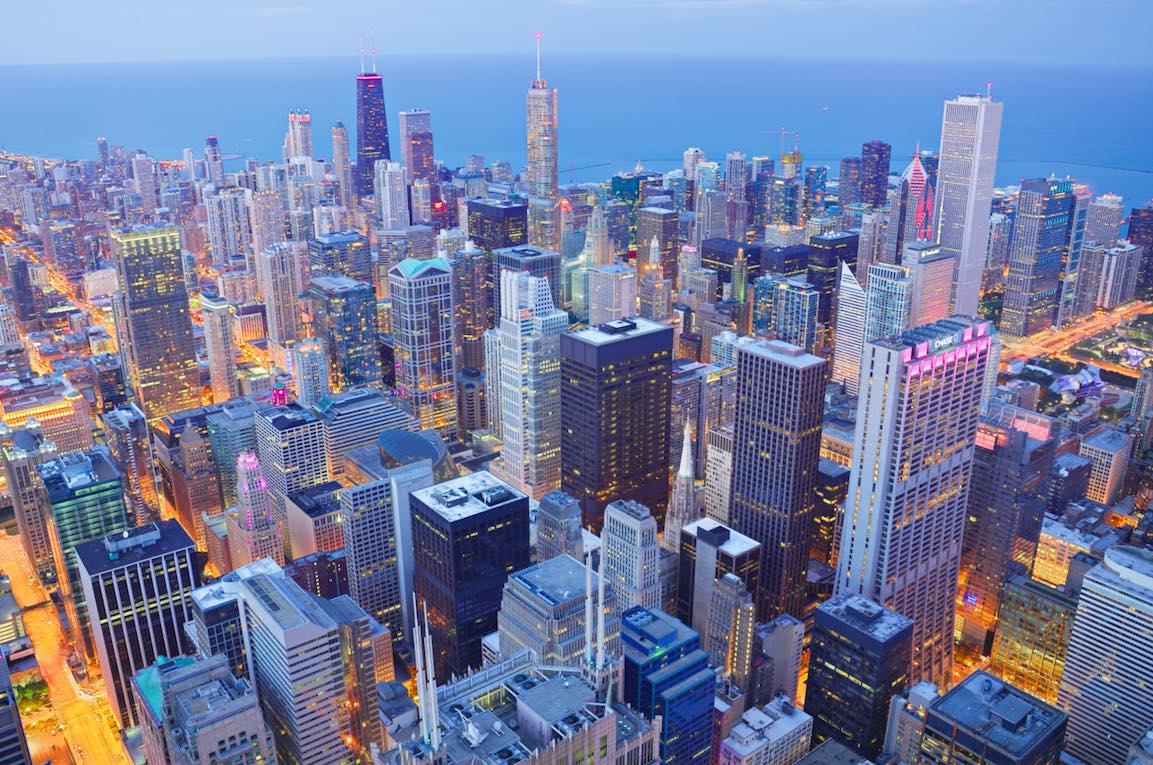 Chicago is one of the most populous cities in the United States.
Chicago has an iconic skyline and has towering skyscrapers overlooking Lake Michigan.  Considered a Marketing Capital, many companies locate their Marketing divisions there to be in the heart of the United States.
Businesses typically found in the downtown area are: hospitality, distributors, retail, nonprofits, government offices and exchange & brokerage firms.
In the suburbs, one will find distribution: recycling, metals, transportation and logistics, manufacturing and final light assembly.
Opportunities in Chicago
The economy of Chicago has several prominent sectors including finance, insurance, and publishing. Some items that are produced include: diesel engines, surgical appliances, office machines, and petroleum and coal products.
Chicago is one of the main urban area exporters to Mexico, Canada, India, Germany and Australia. The city has benefited from trade agreements with the CAFTA-DR and NAFTA regions.
The Illinois International Port District is the port authority for the Port of Chicago. Serving as a juncture for the United States, the port is considered a key transport hub for all kinds of travel. The city has two major airports: O'Hare and Midway. O'Hare is the second-busiest airport in the world when it comes to traffic movements.
Global City
With a total population of around 3 million, Chicago is the most populous city in the American Midwest, and the most populous in the country.
The city has the fourth-largest gross domestic product among major metropolitan areas around the world. Ranked behind Tokyo, New York City, and Los Angeles but ahead of London and Paris.
Numerous Internet mainstays have been launched in Chicago, from travel services and jobs sites to online audience measurement outfits. Healthcare companies have also recognized great potential in the area. The city is also home to some of the largest companies in the country.
Chicago shows many signs of globalization: the city center is abloom with fine-dining restaurants, suggesting that the customer base to support them has grown. The rising volume of trade requires more white-collar workers: lawyers and financial analysts, entrepreneurs and specialists, who manage it.
Chicago's Suburbs
The metropolitan area of Chicago has 9.5 million people, making it one of the most important population centers in the United States.  Key towns in the suburbs include Schaumburg, Evanston, Des Plaines, Orland Park, Naperville, and Aurora Illinois.
About Market Research in Chicago
Market Research in Chicago provides ways for companies to satisfy their customers. It gives the company critical data about the numerous factors which affect the business. It also aids companies in devising more effective strategies. Research can improve decision making and efficiency.
SIS International Research provides full-service solutions in Consumer, B2B, Healthcare and other industries.  We provide Focus Groups, Customer Interviews, Surveys, Competitive Analysis, Ethnography and Product Testing.  Our Strategy Group can help you stay competitive by delivering full insight in the business landscape through market opportunity research, competitor analysis or market intelligence among other services.