Market Research in Austin Texas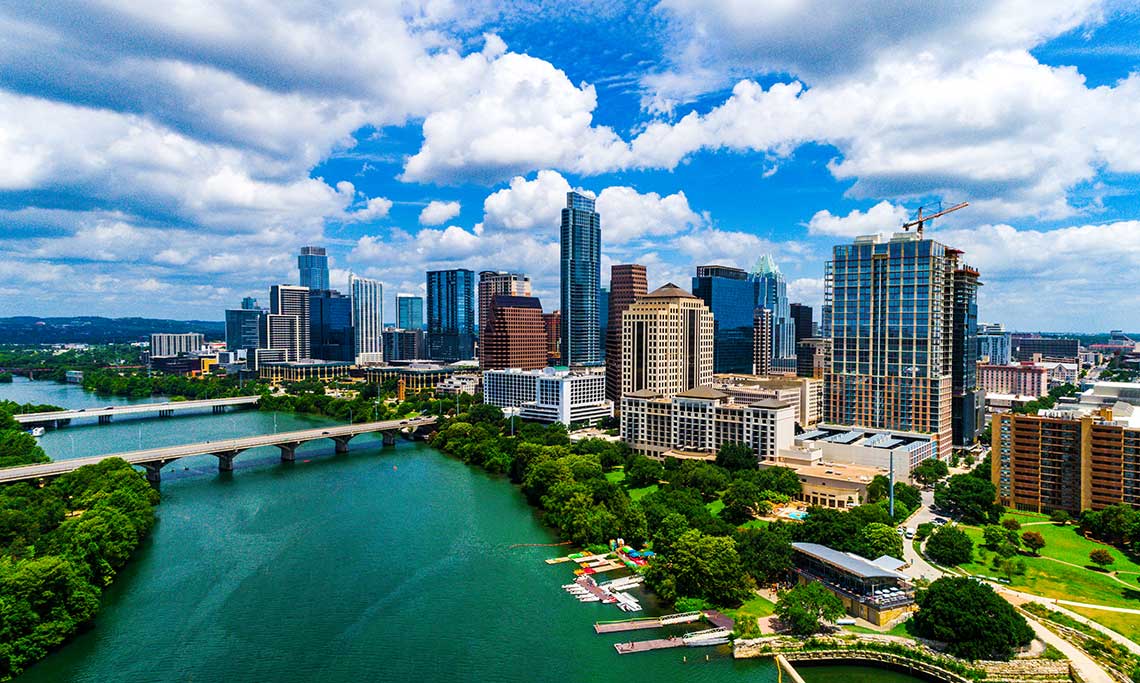 Austin, the capital of Texas, borders the inland city and country hills. It is also home to the University of Texas flagship campus. This city is famous for many things. For example, it has parks and lakes that are perfect for hiking, swimming, and boating. Austin also has a dazzling live music scene centered on blues, rock, and country.
Austin is a charming city filled with superb citizens. Its people take pride in their visions. This pride directly impacts the music scene, and thus it has blown up. Music festivals are common, as are quirky events. The city has mild weather, so many of these events take place outdoors.
Many brisk younger people live in the city. Thus, there's always something new and fun going on in Austin, especially when it comes to music. Locals and non-locals alike have several music festivals throughout the year. There's much to look forward to.
Neighborhoods
The Hills is the place for those who love country club life. It provides swimming, a spa, golf, and fitness centers to residents. The houses are beautiful, and the yards also are of the same level. The Hills also gives residents a casual dining lifestyle.
Wimberley is another great option. This neighborhood has family houses with plenty of rooms and lots that run for acres. Local art at the Wimberley Fine Art Center is always open to locals to enjoy. Also, during the hot days, they can cool off at the Blue Hole swimming hole. There's also Wimberley Zipline Adventures if you're looking for a unique view of the city.
Hutto is one of the safest suburbs in Austin. It has a low crime rate. It also has many large, spacious houses for sale, which will work well for large families.
Key Industries
The state has a strong economy linked to business sectors such as manufacturing and telecommunications. Other businesses include financial services, IT defense, security, data management, space technology, and life science.
The second most popular grown crop sold by producers is hay and forages. Over 37 thousand acres are currently under cultivation. Other major crops are corn, cotton, rice, melons, wine grapes, and specialty crops.
Trends
Austin's economy is strong and healthy, and it's a fast-growing city. Professional and business services are the sectors driving Austin's economy. Today the atmosphere is tech-driven. Thus, it's an excellent place for advanced manufacturing. It's also perfect for innovations like semiconductors, nanotechnology, and automotive technology.
Consumer Base
People living in Austin, Texas, tend to spend their earnings on household items. They also like entertainment. These two things are a big part of people's lives in Austin.
Reasons to start a business in Austin, Texas
Austin is Texas' capital city, making starting a business there much more accessible. This beautiful location has excellent nightlife, stunning mountain scenery, and also other cultural attractions, and it's one of the best places for a start-up. Many real estate platforms published data showing Austin has great business start-up rates.
About Market Research in Austin Texas
Are you looking to begin your own business or invest in a partnership in one? Our company knows how hard and frightening it could be to start your own business. For this reason, we have Focus Groups to help get the data you may need. They do strategic, qualitative, and quantitative research to help. Our research will make a positive impact on your bottom line. So feel free to contact us we are always ready and waiting to help.