Market Research in Québec, Canada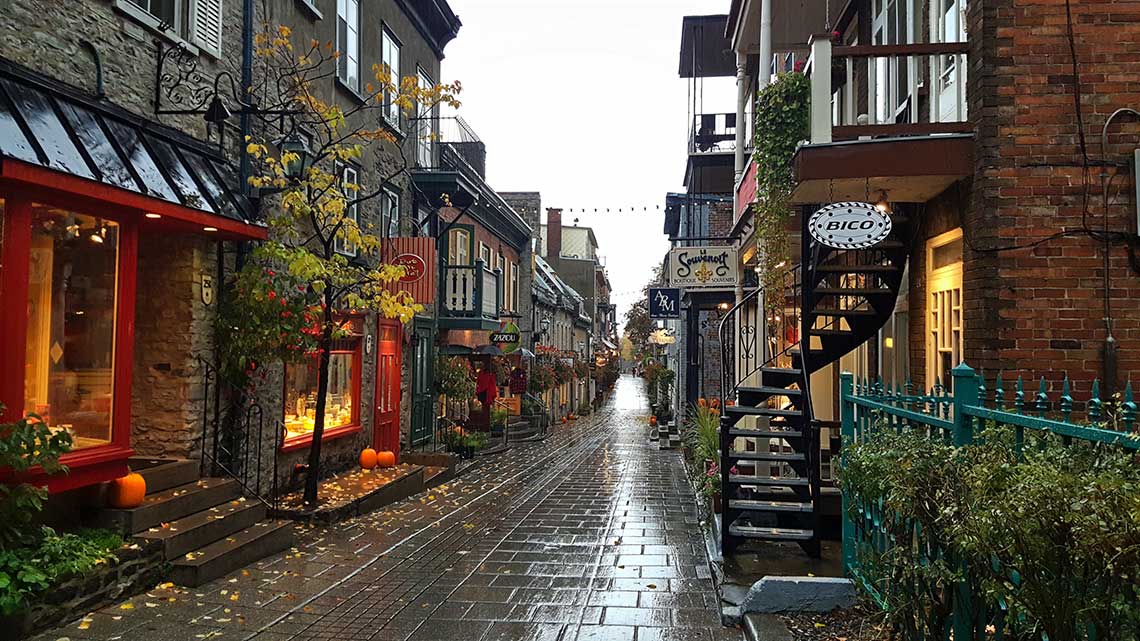 The province of Québec was once a part of a large French colony called New France. Let's look at it in detail. It was from Québec that the French began to spread through America. Not to mention, after the Seven Years' War, France transferred New France to Great Britain, after which the colony became the Province of Québec. To this day, Québec is still, for the most part, a French-speaking province.
Out of all the provinces, Québec is the largest. It's also the wettest, with over half a million lakes and 45,000 rivers making up 12% of the country. Hence water plays a vital part in the economy, making up about one-fifth of Canada's GDP. Also, most of the people live in the southern area of the province.
Neighborhoods
Québec is the French-speaking province with the second-highest number of people. The country has some fascinating cities, for example, Ottawa-Gatineau and Québec city.
Québec City is the capital and second-largest city. It was the largest city until Montréal took that spot in the 19th century. Despite that, it is the oldest European settlement in North America. It is also the oldest French-speaking district in North America since its establishment in 1608. People love to take pictures of this city.
Canadians refer to Ottawa-Gatineau as the National Capital Region. This city has two parts, with one side ruled by Québec. Unlike federal cities, the National Capital Region is not a political body. Its other units are all in different provinces.
Key Industries
The primary industries in Québec are hydro power, mining, and manufacturing. It also produces pulp and paper.
The province also depends on the prosperous agricultural area, with Lawrence River Valley being the head producer. Quebecois produce many things, for instance, meat, dairy products, fruits, vegetables, maple syrup, fish, and livestock. In addition, the province is the world's largest supplier of maple syrup.
Trends
The economy of Québec has a wide range, and there is room for growth. The manufacturing and service sectors lead the country's economy. Apart from these two sectors, all the other sectors help create a steady balance in the economy.
The public insurance plan gives all Québecois, including international students, access to free healthcare. This trend is great news for companies providing services such as medical and laboratory testing.
Consumer Base
The majority of Quebecois spend their earnings on trips, entertainment, and cell phones. They pay for the gym and landlines and spend less on household items. Most of the people enjoy activities away from home and like staying in hotels and motels. The residents are traveling more in recent times than before. To clarify, the shift reflects the fact that more people are in the workforce.
Reasons to Start a Business in Quebec
Starting up a business in Québec does not take away the problems of doing it in other provinces. Yet starting a business in this locale can benefit any company. Research shows that Québec has the cheapest rank in the world when it comes to start-up costs. The province has a low living cost (to say nothing of its high benefits). Business opportunities await investors in this province. Many have tried and already succeeded. Also, business owners can be eligible for the free healthcare plan in Quebec.
About Market Research in Quebec
At our company, we know how hard it can be to start up a business. That's why we are always ready to give a helping hand. SIS International Research has focus groups that conduct strategic, qualitative, together with quantitative research. We go the extra mile to ensure you get to where you want to be. We also assist in surveys and interviews. Our groups are always ready to help. Don't hesitate to reach out to us.