Market Research in Nova Scotia, Canada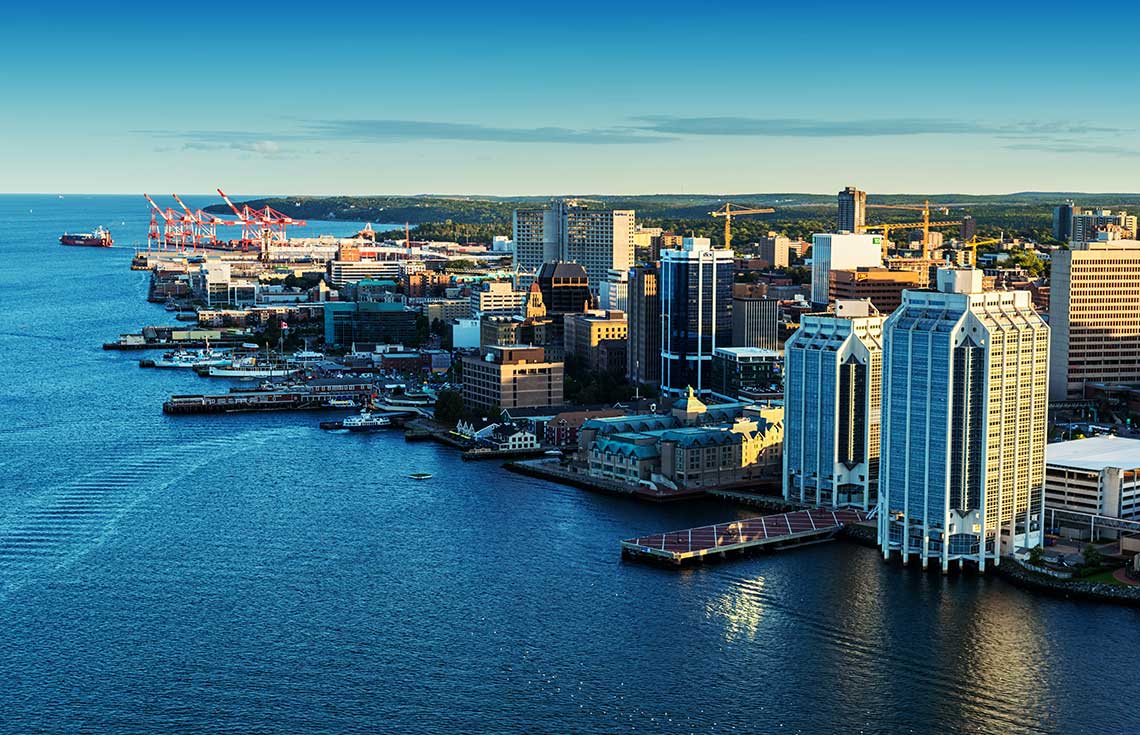 Nova Scotia is one of Canada's thirteen provinces. It is one of the four Atlantic provinces and one of the three Maritime provinces. Most Nova Scotians speak English. It is well-known for its high tides, lobster, fish, and apples. The name Nova Scotia comes from the Latin term which means "new Scotland." Some one million people call this province home.
Key Industries
Coal mining has long been a part of Nova Scotia's culture. After a period of decline in the 1950s, the industry began to recover in the 1990s.
Another vital piece of the local economy is poultry and dairy farms.
Also, given its location by the sea, it's no small wonder that fishing is a crucial source of income in Nova Scotia. Its catches include haddock, cod, scallops, lobster, and other shellfish. Along with herring, these sea creatures remain vital catches in Nova Scotian waters.
Neighborhoods
Halifax, the capital, is the largest city in the Atlantic Provinces. Its mainland has four separate areas: the South End, West End, North End, and downtown.
Halifax lies in one of the largest known ice-free pure harbors in the world. The city has a mild winter season because of its location at 44° N, which is halfway between the Equator and the North Pole.
One of the reasons why Halifax depends so much on fishing is that its poor soil was never well suited to farming.
Trends
Local retailers believe that online shopping poses a threat to them, so many more retailers have started giving online shopping choices. Others have at least built solid online systems in recent months. Most of them provide shipping as well as pickup options.
Benefits And Strengths In The Market
The EU-Canada Comprehensive Economic and Trade Agreement (CETA) is a market strength, making Nova Scotia's goods duty-free in EU countries. This agreement applies to all agri-food and fish.
Better EU access for Nova Scotia service providers in fields like engineering services
Being able to bid on procurement contracts at all levels of the EU government
Enhanced labor mobility for business-related travel
Consumer Base
Nova Scotia's wine sector has grown from one to twenty wineries in a brief period. Recent market research has shown Nova Scotia to be a fine wine producer. This study aimed at figuring out what factors influence Nova Scotians' wine choice. It used a focus group comprised of 15 wine experts. This study found that the most crucial factors for Nova Scotian wine end users are price coupled with the area of origin. By the same token, the wine buyers place a high value on the local product.
Also, Nova Scotians seem to adhere to online buying as it is stress-free and more secure. Above all, the Customer Protection Act protects them. This law provides broad consumer protection when buying goods or services online.
Reasons to do Business in Nova Scotia
Nova Scotia recently set up a marketing effort aimed at wooing foreign nationals and Canadians to migrate to the region. The province is looking for investors. It also wants skilled and educated workers to live and work in Nova Scotia. It is a place to consider if you want to start a business.
Also, in Nova Scotia, foreign employees can discover great job options in a beautiful natural landscape with a high standard of living. Moreover, the province has set up various immigration streams. It's now another great option for foreigners who want to live and work abroad. The aim is to enable business immigration and further address the province's labor shortages.
This calm, fair region has a good economy. This country's friendly visa policy also makes it an ideal abode.
Market Research in Nova Scotia
It is vital to conduct quantitative, qualitative, and strategy research. Another key point is that focus groups can reveal the customer's actual points of view and opinions. As a matter of fact, investors should also survey potential customers to ensure entry approval. The method of entering the market in Nova Scotia is like that of many other nations. It is necessary to first travel to the province. Your business can make helpful industry contacts during a visit. These contacts can help you succeed in the market.