Market Research in the Country of Georgia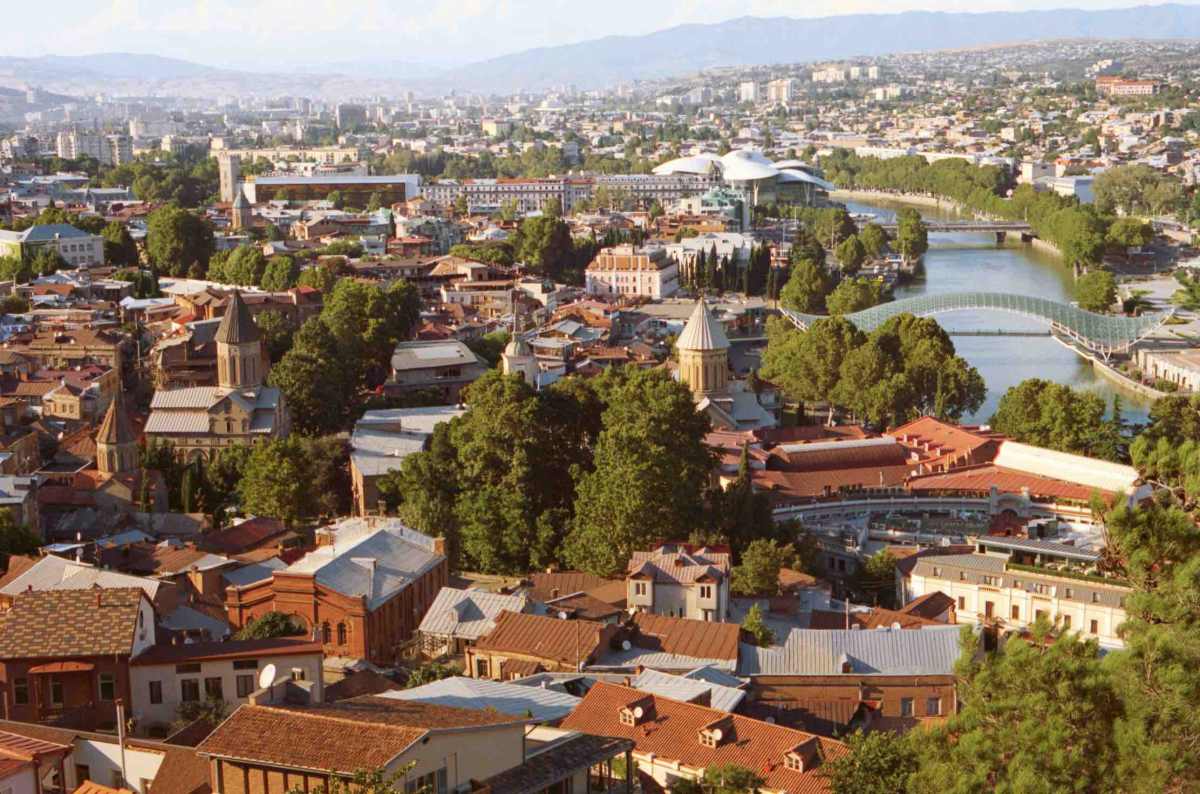 Georgia sits nestled between the Caucasus Mountains and the beaches of the Black Sea.
It resides at the intersection of Europe and Asia, at the core of the new Silk Road, and maintains its ancient reputation as a secure transit hub of East-West trade.
There is an attractive business environment. The Georgian economy is showing steady growth, with rankings reflected in international organizations. It ranks 7th in the 2020 World Bank's Ease of Doing Business index.
Starting up is easy in Georgia. There are few barriers to registering property and starting a business. It also has the lowest corruption rate in the Eurasian region.
Georgia was the first Eurasian country to negotiate a free-trade agreement with China. Another close relationship with the European Union encourages the country's political stability. There are ongoing efforts to strengthen structural constraints. Shoring up the weaknesses in financial services and regulation will support future investment.
Key Industries
The primary driver of Georgia's economy is services. The financial and infrastructure sectors attract much of the foreign direct investment.
It sees consistent growth in the tourism sector. Tourism draws curious visitors to Georgia by the million – 9.3 million per year, to be exact. These figures indicate simultaneously increased activity in hospitality and real estate.
Georgia has a flourishing wine industry, with exports to 55 countries, including China. It is the birthplace of wine, with evidence of it dating back 8,000 years! Reds, whites, rosés, and sparkling wines are in high production.
Neighborhoods in Tbilisi
The Georgian economy is entrepreneurial and diverse, not to mention fast-developing. Tbilisi is the capital, and has the main concentration of economic activity. The hillside city is relatively safe and a wonderful place to walk and wander. Or explore a mix of architecture from above in a cable car.
You will know you are in The Old Town, Abanotubani, by the smell of sulfur. The legendary King Vakhtang built it around a hot spring. Enjoy a soak or a scrub here after exploring the city. The experience is quite luxurious and much more affordable than a spa.
Avlabari oversees the Old Town and is chock full of history. Two magnificent churches are the main attractions: the ancient Metekhi Church, completed in 1278, and the Georgian Orthodox Holy Trinity  Cathedral, one of the world's largest religious buildings. An authentic tasting of revered Georgian wines awaits you on Wine Rise, an entire street of wine bars.
Bohemian and hip, Vake has an artsy vibe that is undeniable. It is the trendiest area and home to the budding cultural scene. This neighborhood is leafy and sophisticated and great for eating and drinking. There are countless cafes, restaurants, and bars to explore and experience.
Opportunities and Challenges
While the population is declining, 3.7 million people still call Georgia home. Many households skirt the poverty line – a solid middle class has not emerged. This economic situation is due to the wide disparity in geographical development and productivity. The country would do well to develop transportation systems essential for improvements in internal infrastructure. It is the only way Georgia will be able to experience an even spread prosperity. It is also imperative to take full advantage of its geography as a transport corridor.
Agriculture is the largest employer outside of the capital. Georgia has access to markets in China, the Commonwealth of Independent States, and the EU. The country could supply high-value fruits and vegetables to match the demand here. This agri-food industry represents a critical investment opportunity, especially since Georgia enjoys a favorable climate and abundant water and land resources.
Tourism to Georgia expands every year, and the development of hotel infrastructure and wellness destinations is a growing sector. Georgia's water resources will soon attract renewable energy investors. Wind and solar energy production also have high potential.
About Market Research in Georgia
SIS International Research conducts Qualitative, Quantitative, and Strategy Research in Georgia. Methods include Interviews, Focus Groups, and Online Surveys. Contact us now for a consultation on how to build a successful business in Georgia.