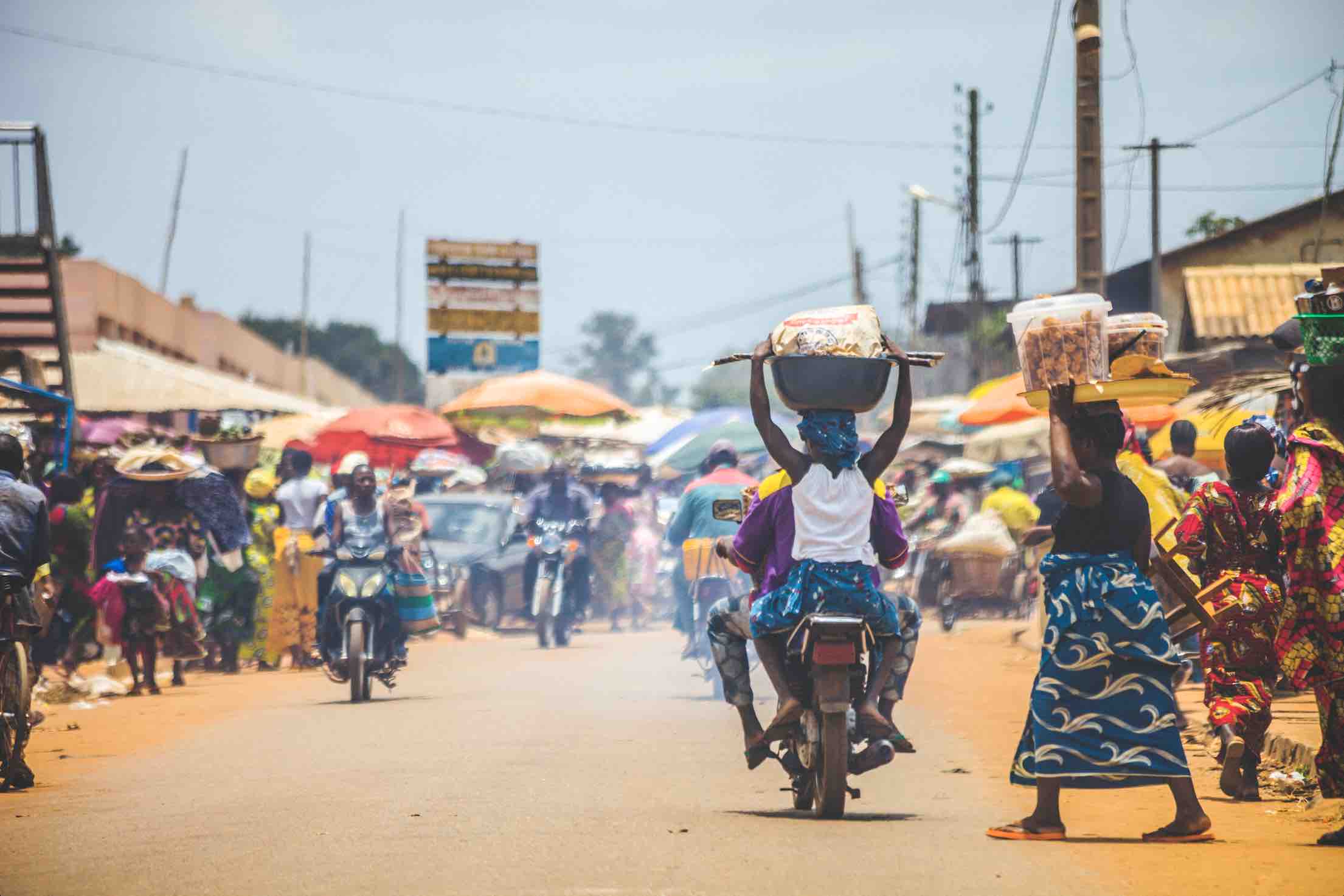 Benin is a small republic located in West Africa.
Its immediate continental neighbors are Togo, Nigeria, Burkina Faso, and Niger. The country's official language is French, but there are about 38 national languages in total. These include popular languages like English, Arabic, and Yoruba.
Key Industries
Benin's key industry is agriculture. The Beninese practice subsistence agriculture. Farmers cater to their family and local needs first. Then they provide for regional or international markets. These farmers plant cash crops and cultivated fruits and nuts. They export ginned cotton and cotton seeds. Other exports are cashew nuts, shea butter, cooking oil, and lumber.
Neighborhoods
Porto-Novo, also called Hogbonu or Àjáshé Ilé, is the capital city of Benin. Porto Novo can tell us so much about Benin's culture and history. In Porto Novo, you will find the Museum of Ethnography, which holds an impressive selection of Yoruba masks. The museum also has many artifacts.
King Toffa's Palace depicts how African Royalty lived. In Jardin Place Jean Bayol, you'll find a statue of Porto Novo's first king. The Da Silva Museum and the Isébayé Foundation showcase Benin's history. It also has displays of the country's native religion – Voodoo.
Cotonou is Benin's largest city. It is not the capital. Yet, you'll find the Seat of Government in Cotonou. So are several government buildings and services. Many consider this city to be the "economic capital" of Benin.
Trends
Art plays a crucial role in Beninese culture. You'll find sculptures, pottery, wooden carvings, masks, and tapestries in any village. The people of Benin preserve their pre-colonial culture through art. It's also how they incorporate French culture.
Market Opportunities
The Autonomous Port of Cotonou is the greatest strength of Benin's Economy. It facilitates trade with Europe and the American continent and provides a gateway to Asia and other African countries. This port is the fourth most important on the entire continent of Africa. It facilities about 90% of Benin's international trade.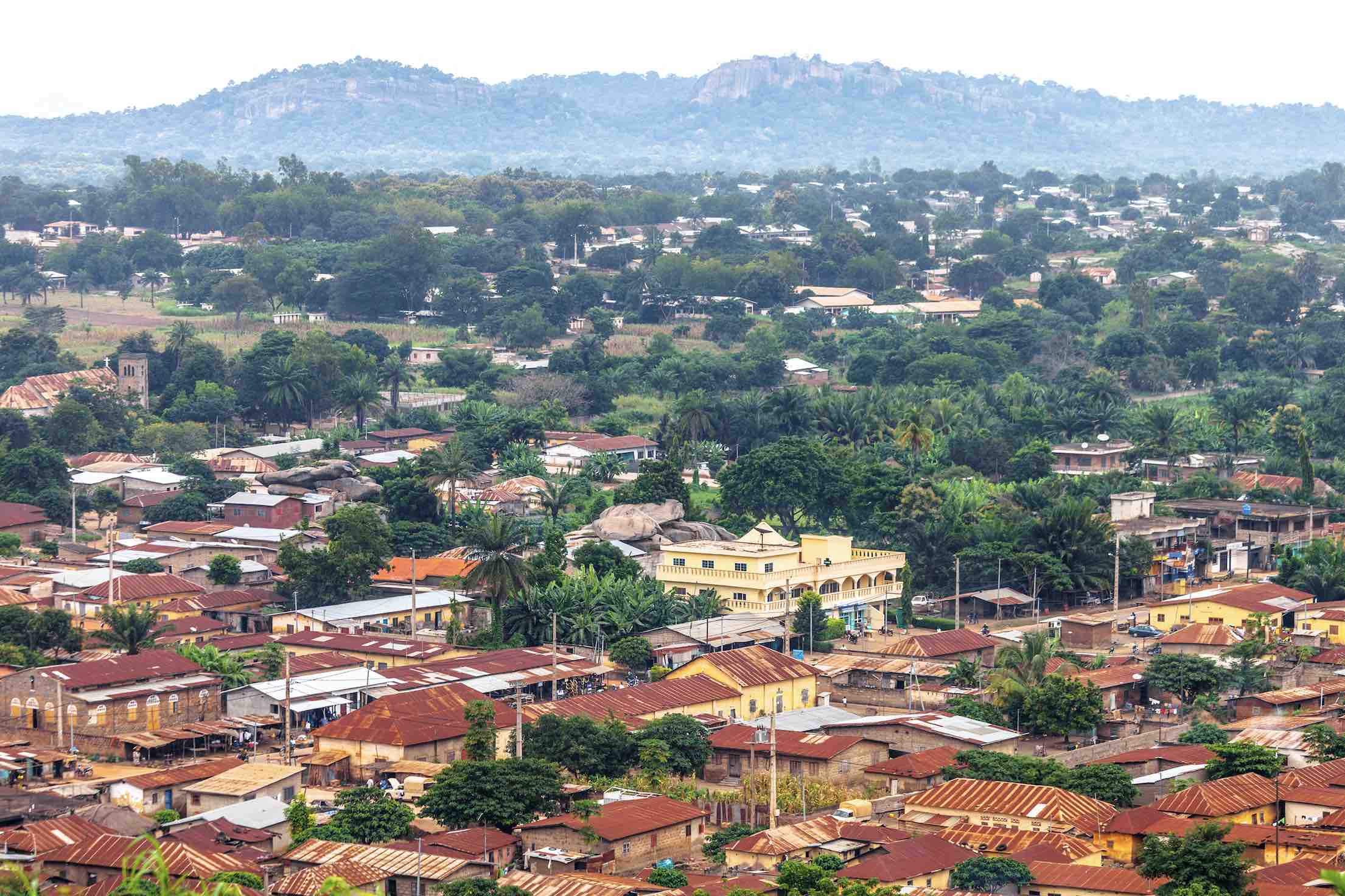 Consumer Base
The people of Benin buy most of their meats and perishable items from small wet markets, which you will find in many of the villages. The shops and big markets or dry markets provide consumers with nonperishable items. Benin imports most of these nonperishable items. Because Benin is dependent on subsistence farming, these small markets are enough to cater to the needs of the people.
Reasons to grow your business in Benin
Benin is a new country, in fact, one of the most recent on the world scene. It gained independence from France in 1960. Benin's population is growing. So is its economy.
There is much room for development in Benin. There are many goods and services that you can provide to the people of Benin. You will get business, especially if you are the sole provider of this service or commodity. Even as the country develops, you will have already established a loyal customer base being one of the first businesses of its kind. Being the early bird will allow the longevity of your business. Your business will thrive as the economy and population of Benin grow.
About Market Research in Benin
If you're a business owner or executive interested in doing business in Benin, we've got you. We organize Focus Groups in the different African markets. We can also undertake Quantitative, Qualitative, and Strategy Research for your company. This information is pertinent for goal making. It's the first step for the success of your business in Benin. We dig through survey findings, articles, statistics, and more, then we compile essential information for you and your business. We hope this article gives you the answers you're looking for in your investment in Benin.