Market Research in Chad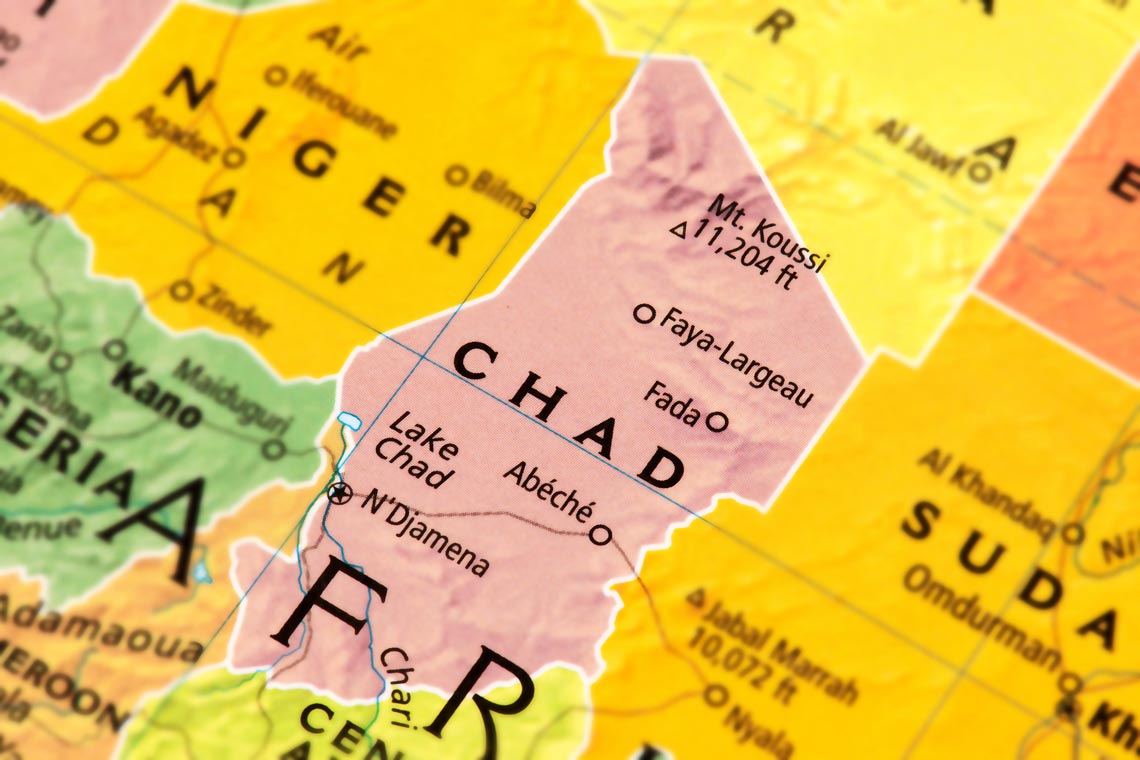 The Republic of Chad is in north-central Africa. This landlocked country shares borders with Sudan to the east, Libya to the north, and Cameroon and Nigeria to the southwest. The Central African Republic lies to the south and Niger to the west. Lack of infrastructure, drought, and political turmoil have caused the Chadian economy to suffer. The country's geographic remoteness is also a crippling factor.
Key Industries
Agriculture and oil drive Chad's economy, with oil comprising the bulk of government revenues and export earnings. Chad's primary non-oil exports are gum arabic, gold, cattle, sesame, and cotton. Other agricultural products include peanuts, sorghum, yam, millet, maize, sugarcane, rice, cassava, beans, and sweet potatoes.
A majority of Chad's population relies on livestock rearing and subsistence farming. Persistent low global oil prices have hurt the economy. So has a 2016-2017 economic crisis that reduced investment spending. The country is also dealing with the financial fallout from the COVID-19 pandemic worldwide.
Still, the government continues its campaign for economic relief. Its goal is to increase the export of value-added products. It also aims to diversify key sectors and develop a formal economy within the next ten years.
Neighborhoods
Significant cities in Chad are N'Djamena, Koutere, and Moundou. Chad is one of the 25 poorest countries in the world. It does not have a stable, well-managed transportation network. N'Djamena is the capital, so it has paved roads, and so do the other large cities. The quality deteriorates as one moves into the rural areas. The cost of living in N'Djamena is sky-high. Rents rival those of New York and London, making it the most expensive city in Africa in which one can live.
Trends
Economists expect the Chadian economy to resume growth as the pandemic subsides. They hope industrial activities return to normal levels. Oil production, cotton ginning, and the textile industry should soon pick up steam. Chad has made progress with poverty reduction, but the economy remains fragile. The country faces many risks, such as regional instability and oil price volatility.
Benefits and Strengths in the Chadian Market
Chad cannot use its national public finance management system to implement projects financed with external resources. The Paris Declaration does not allow it. This measure is due to the country's poor performance in economic governance. Still, the government is making progress in areas such as transparency. This transparency is especially evident in the management of its oil reserves.
Consumer Base
More than three-quarters of Chadians live in rural areas. Almost half of the inhabitants fall below the national poverty line. Chad is an agrarian society, and agriculture employs most of the country's working-age adults. Mobile penetration lags behind that of other African countries. Still, the two leading providers have made significant progress, even in rural areas. Yet, Chad is one of the three least-developed countries in the world, according to the UNDP.
Reasons to Grow Your Business in Chad
Chad's economic outlook may seem dismal, but things can only get better. It presents remarkable opportunities for early investors, and the investment climate is suitable for medium and large-scale projects. Opportunities exist in power generation and distribution (especially solar) and oil exploration. Investors can also do well in livestock, mining, telecommunications, agribusiness, and infrastructure. The success of several foreign investments into Chad proves that business opportunities exist. The country needs committed, skilled, and patient investors, despite the many challenges.
About Market Research in Chad
Companies interested in doing business in Chad should do thorough Market Research because it's essential to know the business environment and the legal and regulatory frameworks. Focus Groups can help determine the Chadian market's readiness, as can Interviews and Surveys. SIS International Research offers Quantitative, Qualitative, and Strategy Research for Chad and other African countries. Research is not a mere option: it is a necessity for volatile countries such as Chad.