Market Research in Leeds (UK)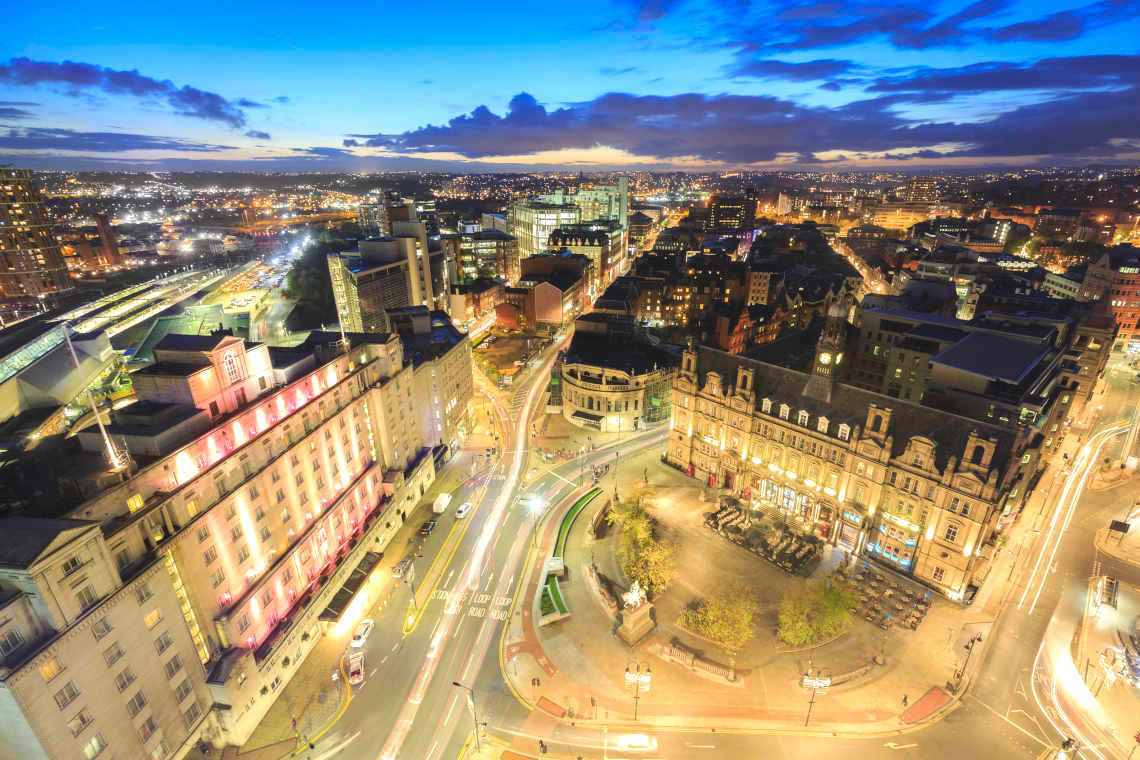 Leeds is a city that has embraced the digital age – and it is a hub for finance, commerce, and cultural diversity. As the city's industries and demographics evolve, the significance of market research in Leeds has skyrocketed. Actually, market research in Leeds equips businesses with an intricate understanding of Leeds' burgeoning markets, spotlighting consumer behaviors, needs, and the driving forces behind the city's economic growth.
Understanding Market Research in Leeds
The city of Leeds has a rich historical tapestry that mixes with the pulse of modern-day commerce. Therefore, understanding the city from a market research perspective requires a blend of conventional wisdom and modern methodologies. So, what does market research in Leeds truly entail?
It offers a comprehensive view of the economic, social, and cultural currents shaping the city. Given Leeds' standing as one of the UK's key financial and cultural centers, market research in Leeds is multifaceted and goes beyond mere statistics.
In Leeds, consumer behavior is dynamic, and market research delves into what drives a purchase, loyalty, and advocacy amongst its consumers. Additionally, it is a cultural melting pot, and events like the Leeds International Film Festival or the West Indian Carnival reflect the city's tastes. Understanding these nuances is integral to market research here, offering insights into how cultural events and sentiments influence consumer choices.
Why Is It Important to Conduct Market Research in Leeds?
Leeds stands out with its blend of traditional industries and emerging sectors. To navigate such a complex and ever-evolving business ecosystem, the significance of market research in Leeds is paramount. It helps companies in several areas such as:
Informed Decision-Making: Every decision in business carries weight. Market research in Leeds provides enterprises with a data-backed foundation, ensuring choices are based on tangible insights rather than mere intuition or assumptions.
Tailored Marketing Strategies: With its cultural diversity, Leeds presents several consumer profiles. Through detailed market analysis, businesses can tailor their marketing strategies to resonate with specific audience segments, ensuring maximum engagement and conversion.
Understanding Competitive Landscape: In a city as commercially active as Leeds, competition is fierce. Market research in Leeds provides a panoramic view of the competitive environment, helping businesses identify potential threats and carve out a distinct niche.
Risk Reduction: Through market research in Leeds, businesses can gauge market reception, minimizing potential pitfalls and maximizing the chances of success.
Future-Proofing Businesses: Trends and consumer behaviors are not static. Continuous market research in Leeds equips businesses with foresight, enabling them to anticipate market shifts and pivot their strategies accordingly.
Strengthening Brand Position: In today's era of information overload, standing out is a challenge. However, with insights from market research, businesses in Leeds can refine their brand messaging, ensuring they not only reach their target audience but also resonate with them.
Benefits of Conducting Market Research
As Leeds continues its journey as one of the UK's key commercial hubs, the potential benefits that market research can bring to this city are abundant. In any case, market research in Leeds offers advantages such as:
Personalized Customer Experience: Understanding Leeds' unique demographic and preferences allows businesses to tailor products, services, and marketing campaigns that resonate deeply with their target audience.
Increased Profitability: By pinpointing consumer demands, identifying lucrative market gaps, and understanding price sensitivities, businesses can optimize their offerings, leading to increased sales and better profit margins.
Adaptive Product Development: By conducting market research in Leeds, businesses can adapt and innovate their product or service offerings in line with customer needs and feedback, ensuring they stay relevant and appealing.
Optimized Marketing Spend: Market research in Leeds provides insights into which marketing channels and campaigns resonate most with the Leeds audience, ensuring resources are allocated to avenues that provide the highest returns.
Strengthened Stakeholder Trust: A strong commitment to understanding the market and making data-driven decisions can bolster the confidence of stakeholders, be they investors, partners, or employees, in the company's direction and potential.
Key Companies and Industries in Leeds
As a thriving economic center in the North of England, Leeds showcases a diversified business landscape. Thus, delving into market research in Leeds becomes vital to grasp the depth of its corporate realm. Here's a snapshot of the key companies and industries that drive the city's economic heartbeat:
Finance and Banking: Leeds is often dubbed as the UK's second-largest financial and legal hub after London and has key players, including Leeds Building Society and Yorkshire Bank.
Health and Well-being: With several large hospitals and institutions, this sector has significant prominence. In fact, the city has institutions like Leeds Teaching Hospitals NHS Trust and Leeds Beckett University's health research department, which develops health tech solutions.
Education: With reputed universities and research institutions, education is a core sector with key players such as the University of Leeds, Leeds Beckett University, and Leeds Trinity University.
Real Estate and Property Development: As Leeds grows, so does its skyline. Consequently, the city has key players like Munro House and MEPC Wellington Place.
Public Services: As a major city, Leeds has a robust public service infrastructure driven by the Leeds City Council, West Yorkshire Police, and Leeds General Infirmary.
Opportunities in Conducting Market Research in Leeds
Leeds offers a wealth of opportunities for those engaged in market research. As one of the UK's prime business destinations, the city's mix of sectors and diverse demographics renders Leeds a goldmine for insightful data. Particularly, market research in Leeds provides data about the city:
Expanding Digital Ecosystem: The ever-growing digital sector of Leeds, from fintech to gaming, provides a ripe ground for market research. There is an ever-growing need to understand digital consumption patterns, user behaviors, and emerging technological trends.
Collaborative Academic Environment: Institutions like the University of Leeds offer collaborative opportunities. Market researchers can partner for academic studies, access vast alumni networks, and even tap into student populations for surveys.
Emerging Green Market: As sustainability becomes a global concern, Leeds is no exception. There is a burgeoning market for eco-friendly products, sustainable technologies, and green initiatives ripe for exploration.
Property and Urban Development: Leeds' skyline is ever-evolving. Market research in Leeds can delve into property trends, urbanization patterns, and even the socio-economic implications of infrastructure projects.
Booming Healthcare Sector: With key players like Leeds Teaching Hospitals NHS Trust, there is scope for research on healthcare practices, patient experiences, and even technological innovations in medicine.
Influx of Major Media Houses: The presence of giants like Channel 4 in Leeds has spiced up the media landscape. This presents opportunities for understanding media consumption, advertising effectiveness, and even employment trends in the sector.
Rapid Transit Evolution: As Leeds is undergoing significant changes in its transport system, it's an opportune time to research commuter behaviors, preferences, and the economic impact of transport links.
About SIS International
SIS International offers Quantitative, Qualitative, and Strategy Research. We provide data, tools, strategies, reports and insights for decision-making. We conduct interviews, surveys, focus groups and many other Market Research methods and approaches. Contact us for your next Market Research project.
Contact us for your next Market Research Project.