Market Research in Munich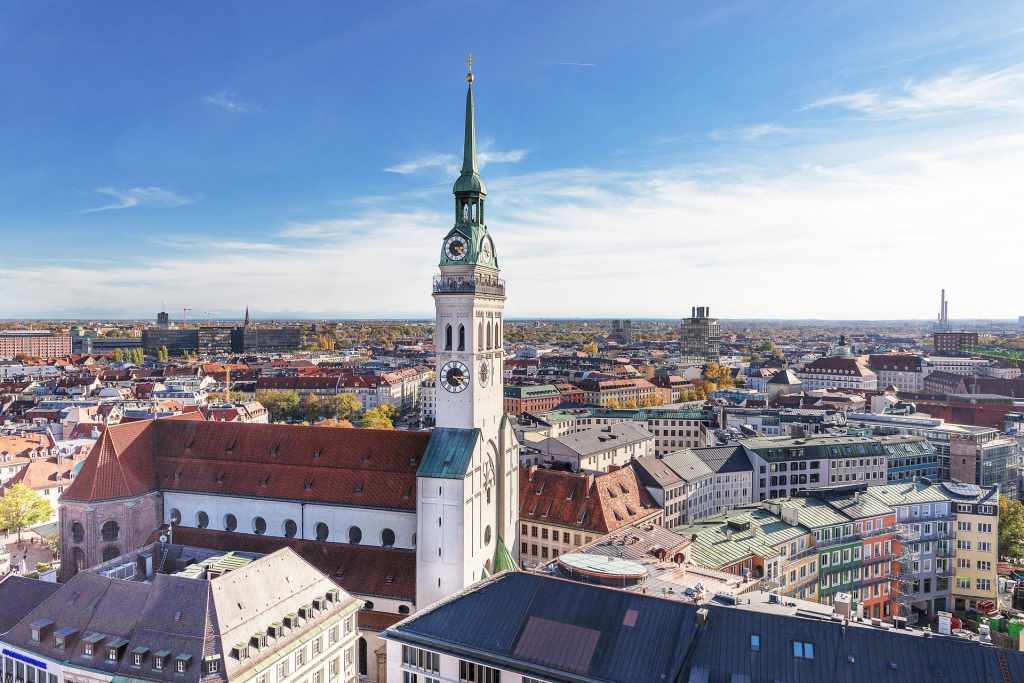 Prosperous City and Region in the Heart of Europe
With around 1.5 million inhabitants, Munich is the city with the highest population in Bavaria and the fourth largest city in the German-speaking area.  Economically speaking, the state capital of Bavaria is one of the most vibrant regions in Germany, one of the largest economies in the world.
Economic Vitality
Germany's third-largest municipality is characterized by a broad economic structure, an excellent infrastructure and a diverse cultural and recreational landscape.
Munich is also known for its real estate market, which is one of the most important in Europe alongside London, Paris and Berlin.  The main reason why the Bavarian city is one of the most important business locations in Germany, is the wide range of high-tech companies and manufacturing companies.
The main drivers of economic recovery are Information and Communication Technology, Cultural and Creative industries, Medical and Environmental Technologies, and Research and Knowledge-intensive industries such as the Life Sciences industry.
Vibrant Financial Services Market
Moreover, Munich is the Insurance Industry leader in Germany and second leader in the Financial market.
The most important business-related services include Intellectual Property, Corporate, Legal and Tax Advice and Technical Advisory services.
Munich, the twelfth largest city in the European Union, is considered the "DAX" capital of Germany because many of the country's corporate headquarters are located in the Munich area.
Numerous Mid-sized Businesses
The city of Munich hosts many small and medium-sized companies with the allocation of land and supports craft and production companies strengthened by the Munich commercial property program.
With its multipolar economic structure, Munich counters times of economic crisis with unparalleled stability, which in turn reduces its economic dependency on individual sectors.
Research & Development Hub
Munich is also known as the "research city of Germany", because in no other city in Germany, the concentration of research institutions is so high. The renowned Max Planck Institute, a leader in the field of Biochemistry, employs a large number of employees.
Two of the best universities in Germany are based in Munich: the Ludwig Maximilian University and the Technical University of Munich.
Strong Economy with a High Cost of Living
Munich has the strongest economy and largest purchasing power among German cities and has bright prospects for future growth.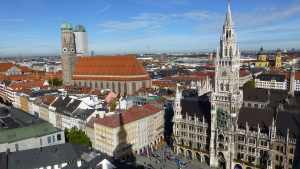 The third largest city in Germany is characterized by global corporations such as Allianz, BMW, MAN or Siemens, all of which have their headquarters there. Bavaria's state capital of Munich, has an effective transport network like Frankfurt and is therefore very easy to reach.
It should also be noted that every year visitors from all over the world visit Munich to visit sights or to participate in events. Munich is very attractive for Arab tourists from the Gulf region in summer.
In addition, Munich is the third largest office location in the world after London and Paris. Thanks to its growth potential and financial security, the city is very interesting for investors and developers.
Young people, qualified people often want to move to Bavaria, which on the one hand offers great opportunities, but on the other hand can be challenging.
About Market Research in Munich
Market research enables Munich companies to determine and how and how they can satisfy their customers. In addition, it provides companies with accurate insight into a variety of factors that affect business and the economy. Market Research and Strategy Consulting offer the opportunity for companies to develop and implement actionable solutions which in turn leads to better performance.
SIS International Research provides full-service solutions to the B2B, B2C, Healthcare, Automotive and other industries.  We can assist you in analyzing the market and your competitors to develop Competitive Advantages.  Our Market Research solutions in Munich include:
Focus Groups
Online Communities
In-Depth Interviews
Surveys
Strategy Research & Consulting
Our team operates all over the world and is always ready to customize a project to your needs.