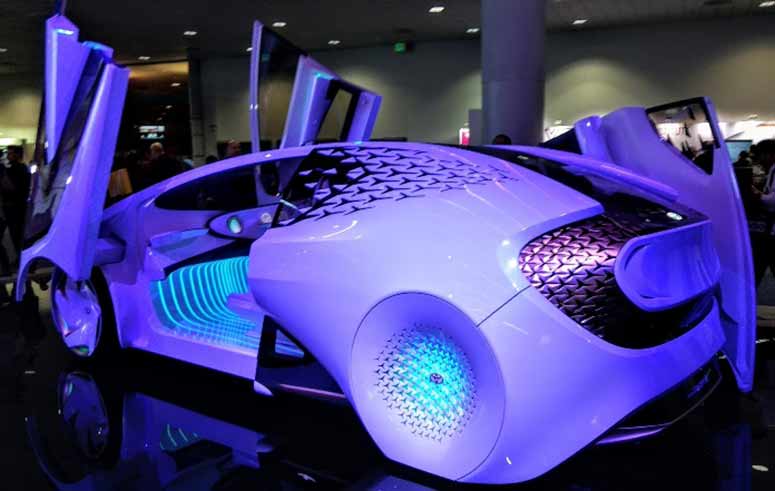 Whether you have been to more than a few recent Consumer Electronics Show or simply follow emerging technologies from your home or office, you may have some perspective on what's really new versus merely interesting, and form your own answer to this question.
(Note: This article is based on walking at least 31,000 steps or just about 15 miles…covering not even 20% of the CES booths!)
When there are over 4,000 exhibits and only 3 days, where does one begin?
Even with a specially designed CES app, planning for, and navigating multiple venues to maximize coverage of new products is an annual challenge.
While the largest and best known corporate names and booths tend to be at the Las Vegas Convention Center (LVCC, comprised of a north, central and south hall with two levels), the most (i.e. smaller, newer, startup) companies per square foot are found at the Venetian and Sands hotel complex. There are even more hotels, as well as indoor and outdoor spaces that get used in order to accommodate all the exhibitors and the 170,000 attendees.
Among the more unusual things this year was the presence of torrential rain for more than 24 hours along with power outages at both the LVCC and the Venetian hotel – events which disrupted the movement of everyone to and from the venues.
At CES 2018, some devices and categories earned their own dedicated, or expanded space:
A growing number or startups as well as established manufacturers are employing AI. As a result there was a new AI Marketplace adjacent to the Robotics one.
In addition, a new Design and Source Marketplace allowed both small startups and large global companies to meet and find new ways to create, produce, package and market new products
These areas joined the 3D Printing Marketplace which debuted just a few years ago. About 6 years ago, there were about a dozen or so exhibitors demonstrating their 3D Printing machines (Stratasys, ExOne, and Protolabs). They tended to be more focused on the DIY and "maker" market, but correctly assumed that many attendees were design and production engineers who were interested in additive manufacturing. In just the past 2 years, over 40 companies, including many crowdfunded startups, have joined this group in their own dedicated section on the show floor.
All of these innovations depend upon new uses for computer chips, sensors, motors, materials, batteries, and thousands of other manufactured components.
Global commerce, sourcing and logistics
Over the years, many of the products at CES have had applications in, and implications for, the business and industrial world that go beyond mere consumer uses.
Alibaba anchored a new area devoted to vendors who supplied components or manufacturing capabilities to makers of consumer products. But of even greater significance, they have launched their own cloud to work (among other things) with the development of smart cities.  https://www.alibaba.com.
"Speaking" (pun intended) of international trade, MARS introduced a set of earbuds that enable "ear to ear" translation of 10 (many Asian) languages via the use of an AI program. Each user only needs to wear one of the pair, and the app does the rest.
A drone named EYESEE won an award for its ability to help with warehouse inventory management and its role in the supply chain. It helps to automate stock control and logistics operations. Like other drones, it can be used to more quickly, accurately and efficiently move about to "see" items stored at certain heights.
Domino's pizza will not be the only product to be delivered in "smart cities" by autonomous vehicles!
Other food will soon appear in its own store on wheels. An app will alert the nearest vehicle, the shopper will "grab and go" and technology will record and bill for those goods that are picked.  https://robomarts.com/
For moving small parcels around enclosed sites such as warehouses or offices, TwinswHeel has developed an autonomous droid. The designers see this device as eventually being used to deliver goods within cities. The top opens up to reveal a storage container. http://www.twinswheel.fr/
Proglove is a hands-free glove that allows the user to scan – pick, pack, track and trace goods in a factory or warehouse, as well as other places along the supply chain.
For workers, a "smart glove" with a scanner integrated onto its back allowed them to be hands-free. This item makes sense for retail stores, but also for manufacturing and logistics companies where goods need to be packed, unpacked and shelved.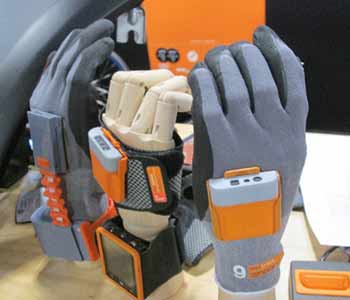 Also related to logistics was an inexpensive heads-up display ("HUD") that can be easily mounted to a dashboard, plugged into a cigarette lighter, and be synced to a smartphone's GPS app. A custom version also showed detected road signs and monitored the speed of the vehicle compared to limits for that road. https://hudway.co/
And a final note about logistics.  For global businesses and industrial companies, there are freight forwarders whose software enables real time management of all movements, and the location of goods in one's supply chain while they are in transit throughout the supply chain. Here is one: https://www.flexport.com/
Avnet, a major industrial distributor recently acquired a sourcing service to match buyers (creators of new products) and sellers (capable of manufacturing the item). They utilize a global staff of specialists to enable this process. Helps with BOMs and RFQs (Bills of Material; Requests for Quotes).  https://www.dragoninnovation.com/
A French startup also has a different kind of matching service – this one's concept is to help bring together collaborative teams that want to develop and launch a new product. Jollyclick is a dating site for projects, launched to enable collaborative teams to be formed. Its goal is to match partners with projects, where skills can complement those of others interested in developing a new product.  https://www.jollyclick.com/?lang=en
Additive Manufacturing
At CES this technology is always presented in an area designated as "3D Printing".  Each year during the past decade, more and more vendors, including a growing number from China, have displayed their latest machines. Sellers of scanners and materials used for printing have joined this section of the show. All exhibitors displayed samples of their unique capabilities and finished products.
CES Innovation Awards
Each year, a competition is held by the Consumer Technology Association (CTA) honoring outstanding design and engineering covering many categories of consumer technology products.
This year, a "quantum computer" from IBM was prominent at the entrance to the hall where all the winners and honorees were displayed. Staff explained how a "QC" worked and what "qubits" were, i.e. unlike just 0's and 1's (binary digits used by traditional computers) a QC's bits can be indefinite.
Most impressive is the incredible speed at which simultaneous computations can now be made, thus accelerating the ability to analyze huge data sets such as for DNA analysis, creation of new pharmaceuticals, or space exploration. A staff member implied that this machine was thousands of times faster than a supercomputer such as a Cray — so what might currently require 1,000 days (close to 3 years) to compute could now be done in ONE day!
Robots and AI
Human versus machine. An industrial automation company combined robotics and AI to help train a person in playing ping pong. This machine is capable of adjusting to the level of its opponent and react to the ball's location, speed, spin, etc. https://industrial.omron.us/en
Soft Robot is a solution for companies who need to pick and place fragile items requiring the grip and feel of a human hand, e.g. packing eggs and delicate foods, or items with irregular shapes and sizes.  https://www.softroboticsinc.com
 
Combineo is a French company that introduced an app that allows one to select furniture and other household items from a catalog and then "place" them into a room in one's home or office to see how they would look. Items can be viewed in 3D and rotated 360 degrees. This tool can equally be used in warehouses, factories and in real estate developments.  http://www.combineo.fr/?lang=en 
Security
There were dozens of devices introduced to protect property from unwanted intruders as well as to monitor activities of occupants of one's home – ranging from infants to pets. Most involved interconnected video cameras with motion and sound detectors that could be accessed via a smartphone app.
One company in the security area (for patrolling large industrial or office complexes, or college campuses) pairs an autonomous Segway-type of robot possessing sound and motion detection with a drone that can fly above, follow, and record video of any criminal activity. https://www.turingvideo.com
Turing robot identifying a suspicious person
(Note: There is a new 2 inch cube videocam available from Wyze Labs – which was not shown at CES — that provides high quality sound and motion detection for under $25, or a fraction of the cost of most others!  If you don't need the doorbell feature, this item operates indoors, needs no batteries, and has no subscription fee, but does require an electric outlet.  https://www.wyzecam.com)
Transportation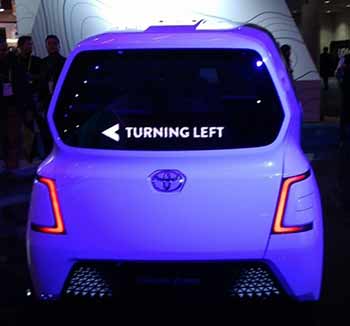 Toyota was one of many auto companies showing off their futuristic designs and features.
An inexpensive app was introduced along with a small dashboard mounted device that allowed anyone to add a heads up display (HUD) to their vehicle. With a specially designed app, anyone with access to Google maps or Waze from a smartphone would be able to project maps and road signs directly into their line of sight. https://hudway.co
Advertising
Attention getting 3D videos and images appear to float in the air. A device that enables the projection of objects in this manner can be used to display products in stores (e.g. at entrance, at end of aisle) or at trade show booths. Such images can be at eye level or above a crowd to grab attention. http://www.3dholodisplay.com
PUPs and a Puppy
PUP scanner
The user takes this handheld scanner and places it above whatever object or document is of interest. Push a button, and a set of red lines helps to center and outline the image that will be captured for transmission to others or for printing.
Puppy 1 suitcase
Last year at CES (and again this year), Modobag – a suitcase that a user can sit on and ride, with a built in charger for devices — was a big sensation.
At CES 2018, Chinese firm 90Fun unveiled its Puppy 1 suitcase equipped with a custom auto-following chip and Segway's self-balancing technology to prevent it from falling over.  It can drive around either controlled by a human, or all by itself.
Health technology
There is a new mosquito trap for municipalities, cities and even nations where diseases are carried and transmitted by these insects.
A unique blend of chemical "scents" attract the female mosquito, and then a vacuum sucks them into a basket. This product also records the number and time when caught and other data for analysis. https://qista.eu/en/
Sensoria introduced a boot to be worn by a diabetes patient. It is intended to capture several metrics that will help those who cannot feel or balance properly due to the effects of this disease.  https://diabeticfootonline.com/2018/01/03/first-smartboot-for-the-diabetic-foot-the-motus-smart-gets-the-green-light-ces2018-sensoriainc-optimamolliter-%e2%80%8f/
A special sock was also displayed with sensors to monitor and record similar measurements of the wearer. This will soon be introduced to the market by Siren.  https://siren.care/
A new pair of "smart reading glasses" called Dynafocal was displayed which has the ability to adjust to one's visual needs – it auto-adjusts for near or distant vision, replacing the need for (additional) progressive glasses or lenses. http://phtl.com/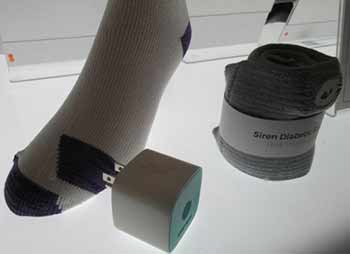 Smart watches
How about a smart watch that you never have to charge – as long as you simply wear it? Well, Matrix Industries introduced a PowerWatch that does just that. Just launched in 2017, it monitors a few health functions and sells for $169 and up. https://www.powerwatch.com/
Sleep technology
These days, bedrooms don't merely have a bed with a mattress. Now, beds may have   mattresses that vibrate/massage, and offer adjustable positions and temperatures to further induce relaxation.
They may be surrounded by lighting that is calmer at night and bolder upon waking. Scents can be emitted to be soothing and to foster sleeping (e.g. lavender) — or the opposite (e.g. coffee, or bacon odors) to gently arouse one in the morning.
All the while there are apps that can help detect sounds such as snoring, which can be paired with pillows that inflate or deflate to limit noise and apnea – a boon to many couples.
Music can also be used by a variety of apps and devices, all working to aid a healthy, restful sleep.
Finally there are wearable devices to monitor your every heartbeat, breath, movement and other data to help users better understand and modify their sleep habits and patterns.
Safety
In just 3 months, a luminous safety device for motorcyclists was created and shown at CES. It could just as easily be used by bicyclists and riders of similar vehicles to indicate directional turns or the fact that they were braking.  Besides consumers, messenger services could use this to help prevent accidents and injuries. http://sas-road-light.us/en
Sports technology
Sensors are being incorporated into more and more smart watches and training devices.
Golfzon offers a system to record and analyze one's golf swing. Attach sensors to the end of a putter or other club, insert in balls.
Golfzon records all key elements of a player's swing and where a ball would land on a course
Sense Glove is a new wearable device. Augmented reality is made possible with the use of this product that lets the user "feel and move" objects in space. It can be used not only for a variety of sports but also for industrial training purposes. https://senseglove.com/
A YouTube video best illustrates its capabilities. https://www.youtube.com/watch?v=_BhRA-RP_Qc
When the annual Consumer Electronics Show in Las Vegas features discussions about cryptocurrencies –
Sports technology
Sensors are being incorporated into more and more smart watches and training devices.
Golfzon offers a system to record and analyze one's golf swing. Attach sensors to the end of a putter or other club, insert in balls.
Sense Glove is a new wearable device. Augmented reality is made possible with the use of this product that lets the user "feel and move" objects in space. It can be used not only for a variety of sports but also for industrial training purposes. https://senseglove.com/
A YouTube video best illustrates its capabilities. https://www.youtube.com/watch?v=_BhRA-RP_Qc
When the annual Consumer Electronics Show in Las Vegas features discussions about cryptocurrencies — and promotes a Netflix program — you know things have really changed.
Netflix
An eye-catching booth with the name Psychasec attracted a lot of crowds trying to figure out what they were looking at. A male and female body were displayed on the aisle and a second male body in a shrink wrap type of package was inside alongside some medical instruments.
The premise was that a new technology was being developed that allowed one to digitally transfer their mind into a new body, and by switching old for new ones, live forever.
It turns out that the exhibit was a marketing stunt for a new Netflix show called Altered Carbon! This may not have fit under the umbrella of "new technology" since it was fictional.
Digital currency
At CES 2018 there was a session called Digital Money Forum to discuss ways that mobile phones and plastic credit cards are moving us all toward a 'cashless' society.
There was a lot of buzz about cryptocurrencies such as Bitcoins, Ripple, Dash and the emergence of so many other "virtual" currencies.  Is this a bubble or will global trade embrace this new technology built on "blockchains"?  Wait 'til next year!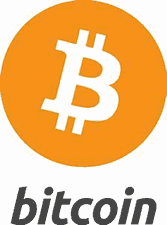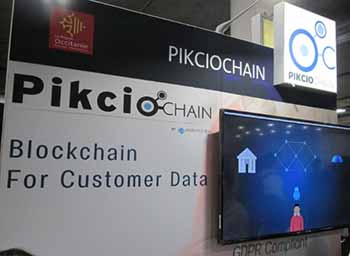 Stephen Wolfram
Stephen Wolfram is a British-American computer scientist, physicist, and businessman. He is known for his work in computer science, mathematics, and in theoretical physics.
Authoring a new book is probably one of this innovator's least significant accomplishments. At CES, his observations about leading contributors to the field of math, physics and computing (e.g. Babbage,Turing) focused on how these historical figures influenced the creation of "electronics" and just about everything that was at CES. 
Wolfram Alpha is one of the answer engines behind Microsoft's Bing and Apple's Siri.
(Note: Wolfram earned his PhD at the age of 20; Sergey Brei, the co-founder of Google, interned at Wolfram Research!)