B2B e-Commerce Market Research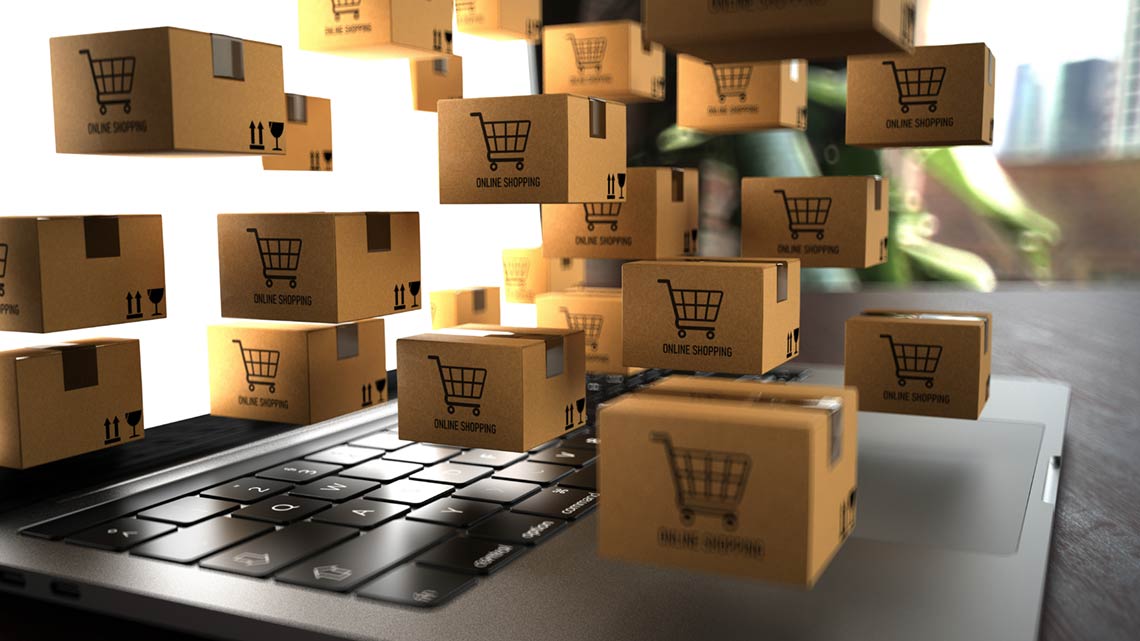 Business-to-Business (B2B) market is significantly larger than the business-to-consumer (B2C) market. However, a B2B target group is often more specific and more challenging to reach than a B2C target group.
For this reason, the B2B e-commerce market research is complex and the emergence of new technologies and digital tools will increase the complexity of the market studies in the next few years.
Additionally, the explosion of technology such as the use of cloud computing and artificial intelligence (AI) is changing the B2B e-commerce market. It positively affects consumer behavior and provides a more satisfying customer experience based on customized data.
Importance of B2B e-commerce market research
The importance of B2B e-commerce market research lies in its ability to deliver updated insights and valuable data to support the decision-making processes and generate new market strategies. B2B e-commerce market research enables global marketers to fulfill the ever-evolving market needs and generate accurate market growth forecasts.
It allows businesses to unveil new opportunities and potential hazards in the marketplace, increasing the prospect of staying competitive and expanding their market share. Particularly, this data is helpful to analyze pricing, product creation, future marketing strategies, sales tactics, and related data that will serve for decision-making in a constantly evolving market.
In addition, with B2B e-commerce market research, companies can make use of publicly available data such as market reports and industry statistics to plan their growth strategies and increase the probability of success in a highly competitive market.
Ecommerce market research: B2B vs B2C
B2B e-commerce market research differs significantly from B2C as decision-making is done through a systematic research process based on a team of experts. While B2C purchases are typically made by just one consumer.
This means that B2B market research must take into account the different needs and concerns of each team member, and how they influence the final decision. Likewise, the B2B e-commerce market research considers the supply chain, a long network of intermediaries that includes distributors, wholesalers, retailers, and resellers, among others.
As a result, B2B e-commerce market research is typically complex compared to B2C market research, and the emergence of new technologies and changes in consumer preferences during the pandemic accelerated wholesalers' transition to a digital environment. This scenario brings opportunities and challenges to market research specialist that needs to quickly move from a physical store model to a digital transformation based on e-commerce analysis driven by AI and Machine learning (ML).
Opportunities and challenges
The B2B e-commerce market has been able to improve customer experience as a result of technological proliferation such as cloud computing and AI. For this reason, market research should adopt new approaches and leverage innovative technologies to keep up with the technological advances in the industry.
Opportunities
AI will impact the B2B e-commerce market research. Global B2B e-commerce market research strategists can leverage machine learning and AI to better understand the drivers of consumer intent in the B2B market.
Market researchers can utilize disruptive digital technologies to connect with suppliers, experts, wholesalers, resellers, and all stakeholders to get more accurate data.
Leverage ML algorithms to analyze historical, unstructured data and predict future market trends.
Even with all the upcoming changes, the foundations of B2B e-commerce market research remain solid and will be based on current research methods such as focus groups, decision-maker interviews, co-creation sessions, video interviews, email surveys, and any way of sharing knowledge with industry experts.
Challenges
Lack of quality customer data. Due to the smaller number of buyers and the specialized nature of services, there is a shortage of quality customer information that hinders personalization efforts.
Quick adoption of new research technologies. As business-to-business transactions become smarter and more complex, rapid technological advancement will play an increasingly important role, and market analysts will have to rely on new analysis tools to keep up with these rapid changes.
Data restrictions. As part of their efforts to build consumer trust in B2B e-commerce platforms, many governments around the world are amending and strengthening their data security and privacy protection laws.
As a result, staying up to date with the latest technological advancements, and privacy regulations, and investing in data management and security solutions can help organizations in overcoming these challenges.
Trends
Based on the opportunities and challenges in the B2B eCommerce market research, The expected trends are the following:
Increased use of AI and ML since they are game-changer technologies that are revolutionizing the business environment.
Data-driven decision-making is becoming increasingly prevalent in business, and market research plays a key role in providing the data needed to support these decisions.
Market researchers are using big data to gain insights into customer behavior and preferences and predict future market trends for B2B e-commerce.
More businesses are collecting and analyzing data from mobile devices and social media to gain insight into customer behavior and preferences as more customers use mobile devices and social media.
Businesses increasingly rely on real-time data to make decisions quickly and adapt to changing market conditions.
By embracing these trends, businesses can better understand and meet the needs of their customers, while making more informed decisions in an industry that is rapidly changing.
Key players
The major players in the global B2B e-commerce market are expected to remain the same in the coming years and grow their business market share. Some of the market leaders are:
Amazon
DIYTrade
Alibaba
ChinaAseanTrade.
Rakuten
Walmart
eBay
Mercateo
Global Sources
IndiaMART
Region outlook
Asia Pacific (APAC) has established itself as one of the leading regional markets for B2B e-commerce, and APAC is expected to remain the leader in the B2B e-commerce sector. However, North America is expected to exhibit strong growth and most of the market research will be done in this region due to the presence of major B2B companies and business consulting firms.
Key takeaways
B2B e-commerce is a rapidly growing market that offers significant opportunities for businesses. By understanding the unique characteristics of the B2B market, and using state-of-the-art digital tools for research, consulting firms and B2B companies can make informed business decisions and succeed in the B2B e-commerce space with marketing strategies tailored to the market needs
Contact us now for a consultation on how we can help you to move your business forward.
Contact us for your next Market Research Project.