Market Research in St. Barthelemy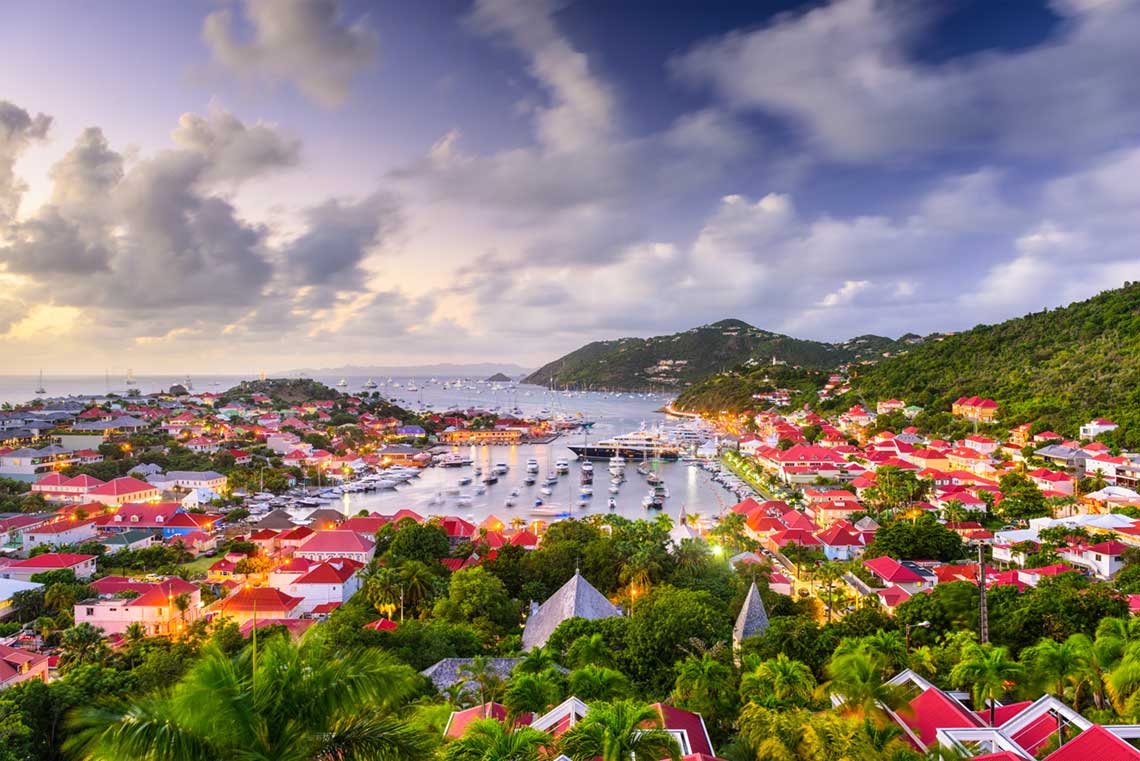 St. Barthélemy is a French overseas collectivity located in the Caribbean. It is home to about 10,000 people. In French, the short name for the island is Saint Barth, and in English, it's St. Barts. It lies northeast of Sint Eustatius, Saba, Saint Kitts, Nevis, and south of Saint Martin. The island was, for many years, a French commune forming part of Guadeloupe. Its nationals voted for secession in 2003.
Key Industries
Billionaire David Rockefeller bought a property in Saint Barth in 1957, putting it on the map. Since then, it has transformed into a high-end tourist spot in the Caribbean. Tourism is the main revenue earner. The island is full of natural beauty and supports rich marine life and diverse fauna. The tourism sector employs about one-third of the population. Public works and construction are the other essential sectors.
Neighborhoods
Gustavia is St. Barth's main town. Its former name is "Carenage," but that changed when Louis XVI transferred the island to Gustave III of Sweden. Public is a new town located in what used to be a salt pond. It is now the island's primary industrial zone. Corossol is a small fishing village whose primary industry is palm fronds, hand woven into straw objects. Another popular neighborhood is Flamands. The residents in this beach town exude typical St. Barth's charm.
Trends
Like other Caribbean countries, tourism trends upward around major US holidays. There's always an uptick for Thanksgiving, Christmas, and New Year's Day. Celebrities visit the island. They love it because the locals and other visitors afford them the privacy they crave. Furthermore, business and investment opportunities abound. Each of the islands has unique benefits. Yet, investing in the Caribbean is volatile, with no guarantee of success. A company must ensure that it has the best niche for its chosen country.
Benefits and Strengths in the Market
The economy here is healthy, with a robust infrastructure and a low poverty rate. This luxury destination draws visitors from all over the world. It's the perfect Caribbean getaway, and it's also safe, with meager crime rates. Moreover, anyone with a European passport can live and work here. US citizens can buy a home without any restrictions. Another benefit is that residents do not pay any income tax.
Consumer Base
The data shows that Saint Barth has more males than females. About half the people are active on social media. As a matter of fact, Facebook is, by far, the most popular medium, followed by Instagram. LinkedIn and Twitter are also popular. Another key point is that this Caribbean paradise has upscale consumers, and several luxury brands are available in the stores in Gustavia. It is one of the playgrounds of the rich and famous, so it's no surprise that such goods are in demand.
Reasons to Grow Your Business in St. Barth
Saint Barth is perfect for businesses that offer upmarket goods and services. Designer boutiques abound, and celebrities as well as super yachts are a common sight. The stunning beaches in this travel hotspot are often crowd-free, even during peak season. Colombier Beach and Saline Beach are the best, offering peace, quiet, and miles of white sand. Another unique feature is the plethora of villas. It's in direct contrast to other islands where tourists tend to stay in hotel rooms. Your business can provide further services to this upscale market. It also has a strategic location, four hours away from the US.
About Market Research in Saint Barth
SIS International is where the best in market research exchange ideas. Read our Qualitative and Quantitative Market Research articles and other tools. We give professionals the real-world solutions they need. We can also provide UX and Strategy Market Research for St. Barts across all different industries. With it, you can access the information you need to take your market research to a new level.