Market Research in St. Vincent and the Grenadines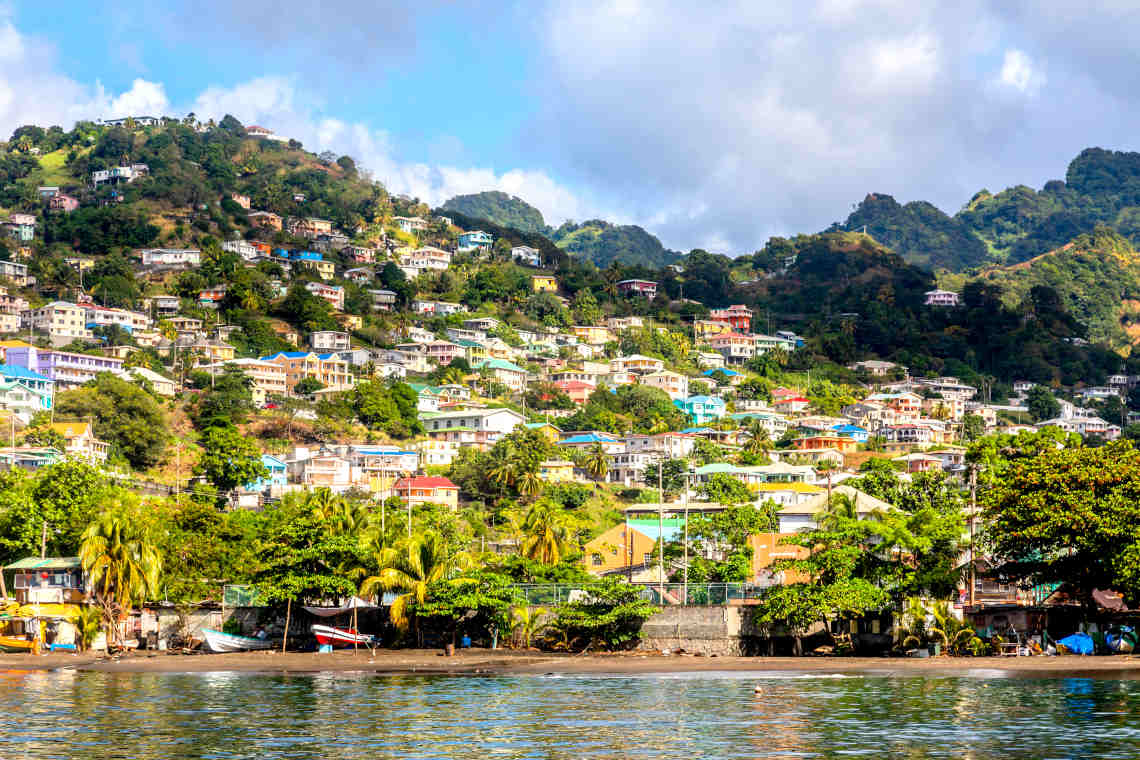 St. Vincent & the Grenadines is an island nation in the Caribbean. It is south of Saint Lucia and Antigua, west of Barbados, and north of Grenada. The main island of St. Vincent makes up most of this 142 square-mile country. It also includes the northern two-thirds of the Grenadines, a chain of 32 islands. People live on some of the islands. These include Mustique, Bequia, Canouan, Union Island, and Mayreau. Kingstown is the capital and main port.
Key Industries
Banana production is a vital sector in this low-income country. Also, St. Vincent is the top producer of arrowroot in the world. Also important is the service industry, based on the country's growing tourism sector. Tourism is vital to the economy. The manufacturing sector is still tiny. There's also an offshore financial sector that serves foreign companies.
Neighborhoods
Kingstown
The main commercial center, chief port, and capital of St. Vincent and the Grenadines. French settlers founded the city in 1722. But St. Vincent had 196 years of British colonial rule before it started self-rule in 1979.
Arnos Vale
The former estate is now a village in Greathead Bay in southern St. Vincent. It is the location of E.T. Joshua Airport. E.T. Joshua came into disuse after the opening of the new Argyle International Airport.
Ashton
A town on the south coast of Union Island, one of the Grenadines.
Trends
The government is open to all investors, but niche markets are of prime concern. Niche products include global financial services, tourism, light manufacturing, Agri processing, scientific and medical research, renewable energy, IT, and the creative industries. In fact, most local companies would welcome joint ventures with foreign investors, which gives them access to more and better expertise and technology. It also leads to capital investments and markets.
Benefits and Strengths in the Market
Foreign companies operating in St. Vincent and the Grenadines have many perks. For example, they are exempt from paying personal and corporate income taxes. They are also exempt from estate and withholding taxes, and they get a 25-year holiday from other taxes. Another benefit of investing in Saint Vincent is the Caribbean/Canada Trade Agreement. Under this agreement, Canada provides duty-free access to its market for most products made in St. Vincent.
Consumer Base
Banana production and tourism employ most of the workforce in St. Vincent and the Grenadines. More than two-thirds of the labor force work in service industries. These industries include tourism, retail, IT, transport, and communications. About half of all Vincentians live in urban centers; the rest stay in rural areas. Two-thirds have an Internet connection. Facebook has the largest number of users, followed by Instagram, LinkedIn, and Twitter.
Reasons to Grow Your Business in the SVG Market
Investors enjoy a range of incentives when they put money into the Saint Vincent economy. The country has lifted the ban on foreigners holding trust company licenses. New companies get import tax concessions on machinery. They also don't have to pay duties on raw materials, spare parts, and equipment. Another perk is that business owners have the freedom to repatriate funds.
About Market Research in Saint Vincent and the Grenadines
SIS International is one of the leading Market Research firms in the USA. We provide Qualitative and Quantitative Market Research services. We can also help with your Go-to-Market Strategy, and we conduct UX Market Research. Do you need in-depth St. Vincent and the Grenadines market research? We can arrange Focus Groups and conduct further studies using Surveys and Interviews. Please get in touch with us to request a quote if you'd like us to conduct market research for your company.
Contact us for your next Market Research Project.