Market Research in Sint Maarten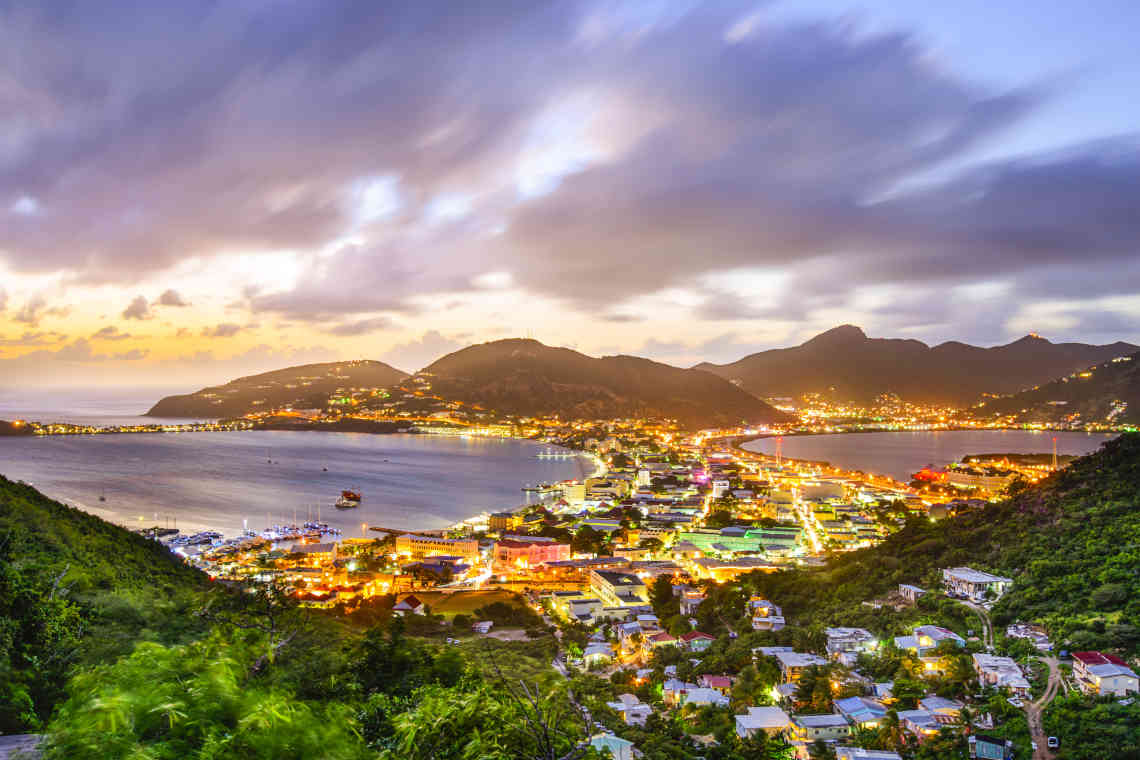 Sint Maarten is a part of the Kingdom of the Netherlands. It occupies the southern third of the divided island of St. Martin – the northern two-thirds is French. Sint Maarten's capital is Philipsburg, and its head of state is the Dutch king (or queen), represented by a governor. Its system of government is much like the UK, with the prime minister as the head of government. Sint Maarten is hilly, with slopes leading down to salt pans, coastal lagoons, and sand spits.
Neighborhoods
Philipsburg
The Dutch capital has many monuments. It also has endless shopping options, from clothing boutiques to jewelry stores.
Simpson Bay
Simpson Bay is located along Sint Maarten's lagoon. It is one of the best-known towns in Sint Maarten. Moreover, this area is at the heart of Sint Maarten's tourism scene, with countless nightclubs, restaurants, bars, and world-class marinas.
Dutch Quarter
This is one of Sint Maarten's larger suburban districts. One of the oldest plantation houses on the island is in the Dutch Quarter.
Key Industries
Sint Maarten has a tourism-based economy. Hotels, restaurants, and other tourism-related sectors account for almost half of the GDP. Freelancing and e-commerce are becoming a norm, so St. Maarten is also pacing up in the IT business sector. Real estate is another key industry, as are communication, transport, and storage.
Trends
Sint Maarten's economy slumped after Hurricane Irma and then Maria in 2017. The pandemic struck two years later, wreaking further havoc. Still, experts expect the economy to rebound and soon. Tourists have started returning in large numbers, and cruise tourism is on the uptick. On the negative side, the world is battling severe inflation, and Sint Maarten is no exception. The country is at the mercy of oil price shocks. It also imports inflation from the US through the fixed exchange rate and the trade channel.
Benefits and Strengths in the Market
Sint Maarten is a real estate paradise. Even the French buy more on the Dutch side. Furthermore, the laws are more favorable, and there's no capital gains tax. There's also no land tax. It's easy to get permits and zoning restrictions. What's another great thing about Sint Maarten? It gives investors red carpet treatment. It's easy for investors to qualify for permanent resident status after five years. But first, they must invest US$500,000 or more. They can get Dutch citizenship five years after that.
Consumer Base
Sint Maarten's population has an even split between males and females. Most people live in urban centers. Two-thirds have Internet access, and 80 percent are social media users, mainly on Facebook, but Instagram, LinkedIn, and Twitter are also popular. Mobile connections exceed 100 percent, and almost everyone has access to electricity. Much of the consumer base relies on money sent home from emigrants.
Reasons to Grow Your Business in the Sint Maarten Market
Sint Maarten has a thriving, robust economy. It has the highest per capita income in the Dutch Caribbean. Furthermore, the economy is growing, and it's a good time to invest. The island relies on fresh ideas and supports them. Businesses can also enjoy the country's top-notch communications system, finance, and other services. Most of your earnings will be in euros and US dollars, and imports and exports are duty-free.
About Market Research in St. Maarten
You may have the best idea for a product or service, but will people want it? You need to conduct some market research to find out. SIS International has offered market research services for several years. We do Competitive Analysis, Go-to-Market Strategy, Qualitative and Quantitative Market Research, consumer surveys, Focus Groups, and Interviews. We look at existing products and ones that are in development. Get your data on Sint Maarten and other locales today!
Contact us for your next Market Research Project.